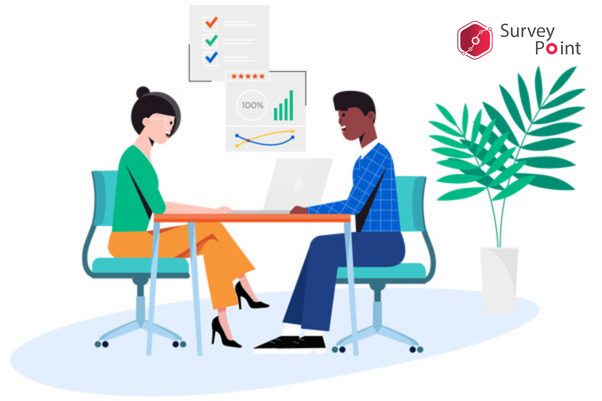 A performance review is a crucial tool for improving employee performance. But these reviews fall flat and have little to no impact. The effort is present, but a bunch of broad, generic performance review questions leads both the manager and employee to leave with no tangible takeaways.
Get a clear picture of your employees' common goals with the help of 360-degree data analytics tools like Surveypoint.
Performance reviews are the ideal opportunity to deliver constructive feedback to your employees, comprehend their personal goals, and make a strategy to achieve them together. Giving and obtaining feedback is a pillar of any performance review. It's also a chance for supervisors to become better leaders by earning valuable observations from their co-workers.
Charge your performance reviews with these employee review questions! You can ask several inquiries during a performance review survey to learn more about employees' viewpoints of the organisation.
Here are three aspects you should focus on before you start your performance review:
Employee Strength
You must focus on your team member's strengths and acknowledge what they're doing well in their current roles. You will gain additional perspective if you ask employees to describe their strengths since they may have different qualities than those you notice. As a result of not having the opportunity to demonstrate employee skills, supervisors may be unaware of their capabilities.
It is an effective performance management opportunity to understand what strengths your employees have to offer the organisation.
Areas Of Improvement
Next, you want to concentrate on areas of progress. This part of the performance review questions isn't harmful by any means. It will guide you on what your worker wants to work on and how you can help them get there.
A performance review should be forward-looking, and you should always strive to improve. So don't shy away from constructive feedback.
Current role
Knowing your team members' roles allows you to understand which responsibilities they enjoy most about their job and which ones they don't. By doing so, you can reorganise their daily tasks to accommodate them and keep them motivated.
Understanding how employees view their roles is best to sustain the company's success. There is never a perfect role, and every employee at every level can improve their performance and productivity with great ideas. Using this question, you can see what employees are struggling with and what obstacles they may encounter when trying to succeed. From there, you can initiate a discussion about potential changes.
Don't forget to examine what your employee likes regarding their role. This way, you can guarantee that those parts of the job are cultivated and grown to boost pleasure in the workplace.
Here are a few efficient sample performance review questions to ask during your performance review.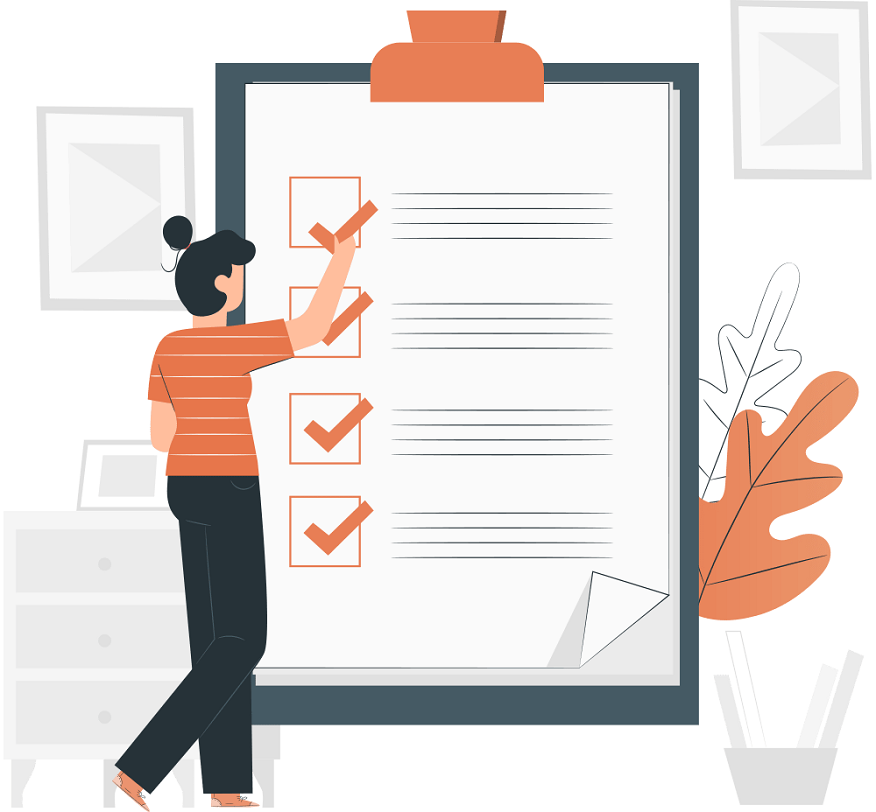 Employee Details
As a first step, confirm employee details in case they need to be updated.
What is your name? First Name, Last Name
What is your Job Title?
What department do you work in?
What is the name of your Supervisor? First Name, Last Name
When were you hired? Month, Day, Year
Skills and Proficiencies
Do you think your performance is competent?
What are your skills and proficiency in handling assignments?
Do you have skills that help plan, organise and prioritise workload?
How well do you follow through on assigned responsibilities? Do you manage your time effectively?
Would you be capable of improving work methods and procedures towards greater efficiency?
How well do you communicate with supervisors, peers, and customers?
Do you have the ability to work independently?
Do you have the ability to work cooperatively with supervision or as part of a team?
Are you willing to take on additional responsibilities?
How reliable are you? (attendance, punctuality, meeting deadlines)
Are you adept at analysing facts, problem-solving, decision-making, and demonstrating sound judgement?
Performance Summary
List all aspects of your performance that contribute to your effectiveness.
Make a list of the aspects of your performance that need improvement to be more effective.
In what way are you ready for increased responsibility? What additional training will you need to be successful?
Planning for the future: Setting goals and developing plans
List your performance goals for the coming year: How do these align with departmental goals?
Do you have a mentor or coach who can help you to achieve your goals in the coming year?
You May Also Want To Read: Analysis of the Survey Questionnaire
Understand Your Employee's Future Outlook
When you ask about employee aspirations and dreams, you understand what inspires them. Look for tools and resources that you can contribute to help them reach their quarterly goals and contribute to their professional development.
Employee engagement and satisfaction are heavily influenced by company culture and atmosphere. You must get a sense that each team member feels included in the bigger picture.
A noteworthy element of company culture is adapting and changing business practices as trends emerge. Finding out if your employees are comfortable with your culture is key to improving productivity and efficiency. The work environment impacts productivity highly, so be aware of how your workplace influences employee arrangements and how to enhance them.
Do you want to conduct performance reviews by yourself but are unsure how to go about it? With SurveyPoint, you won't have to worry! You can rely on it from start to finish to design interactive surveys people love to answer or to convert the collected data into actionable reports. Sign up now to get free access to pre-built survey templates!
Heena Shah – Content Writer at Sambodhi