Ready to get started? This help guide is going to guide you through the platform and help you build the right surveys using our range of features and pre-made templates.

If you are new to SurveyPoint, you can register your account by clicking here.

Once you visit our Login page, the platform will ask you to sign in to access all the features.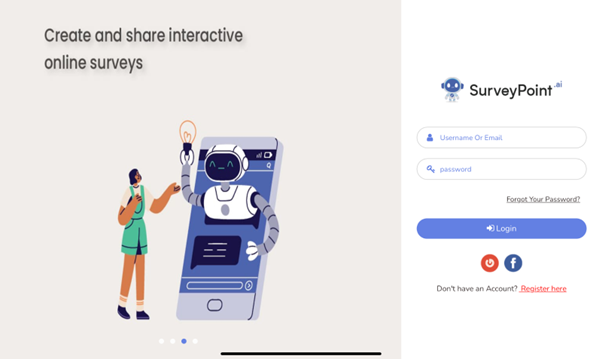 If you don't have an account registered yet, Click on "Register Here."


Once you click on register here, a form will appear, asking you to fill in all the required information to make a SurveyPoint account.

You can also sign in using your Google account or through a Facebook account by clicking on the social icons, present just beneath "Login"

Once you click on those icons, you will be redirected to another window asking you to select your email address through which you wish to login.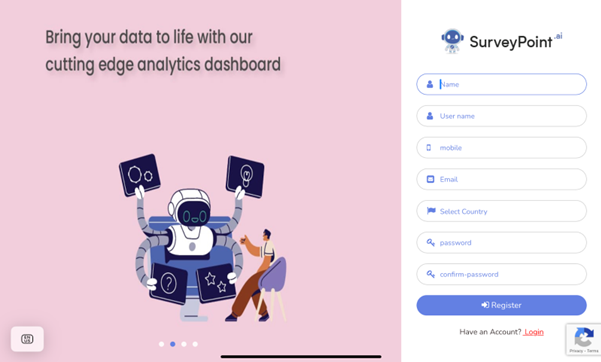 Enter your name, email address, an acceptable password, and other details to set up an account on SurveyPoint. That's it, now hit on the "Register" button to get started.

Once you register the account, you will receive a confirmation mail regarding your registration.

To complete the registration process, please look for a verification email and follow the instructions there.


---
Verifying My Account


You'll need to validate your new SurveyPoint account before you can access all of its features. By verifying your account, you ensure that the email address linked with your account is active and accurate and that you are a genuine human user.


---
Sign In


Once you have registered your account with SurveyPoint, go back to the login page or click here to login into your account.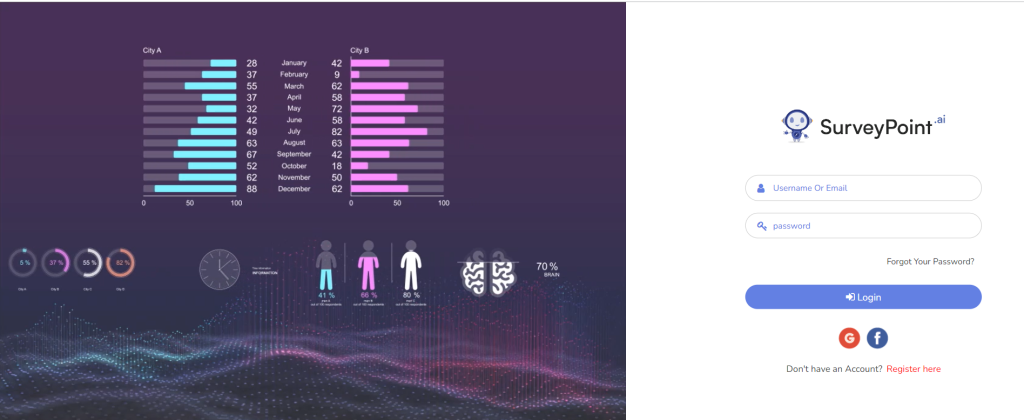 To access your account, simply enter your username or email address and password, and click Login.