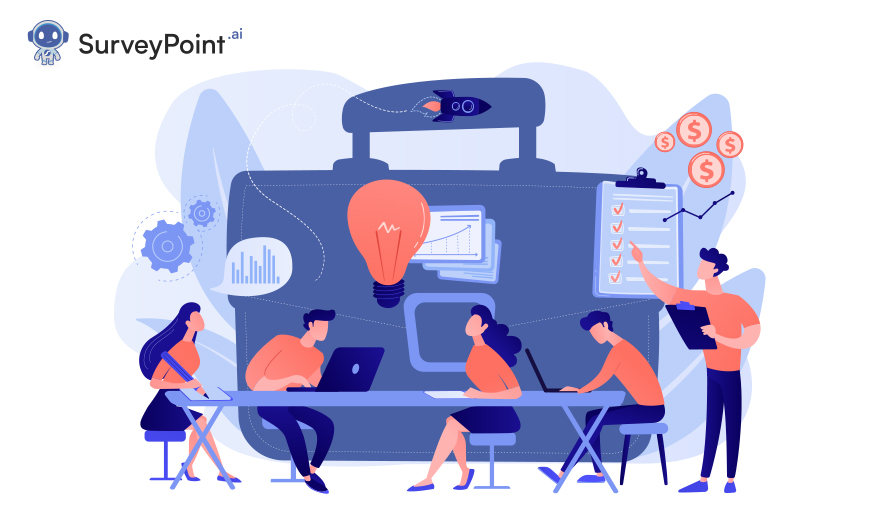 Are you looking to accumulate valuable data for your organization? If yes, we bet JotForm must have come to your mind. Widely used as an online form builder, JotForm is a popular platform that allows its users to curate professional and interactive forms to gather relevant data. Even though JotForm is a robust platform with rich functionality, other JotForm alternatives could be more appropriate for your needs.
With premium layouts and superior customer engagement, several other online form-building alternatives will allow you to connect with your target audience and gather vital information. As a bonus, if you are interested in creating forms that keep users on their toes, you have come to the right place.
To better assist you, we've compiled a list of the top form-building platforms you can use in place of JotForm.
Here are the top JotForm alternatives that are worth trying:
Why Should You Look for Jotform Alternatives?
There's no denying that JotForm is perhaps the most convenient and easy-to-use online form builder. With over 1000+ templates and stunning automation tools, users can build their own forms and customize them easily.
Is it worth the hype?
Well, JotForm is something users call "overpriced." In short, the more you use it, the more expensive it becomes. And while the platform offers thousands of templates, selecting the right one can often be time-consuming.
Another drawback is that the newsletters sent to your email lists can sometimes land in the Spam section. This might affect your reach and stop you from connecting to your target audience.
Furthermore, despite having a high subscription level, it has limited live support. Also, the platform is prone to certain bugs and downtime due to its software.
In light of these shortcomings, you should look at other products before committing to Jotform. So, let's take a look at what some of Jotform's alternatives have to offer.
List of Best Jotform Alternatives in 2022
Jotform is a powerful form builder, but you may have outgrown it and be looking for something else. Find the best form-builder software for your business needs by reading reviews and comparing features.
SurveyPoint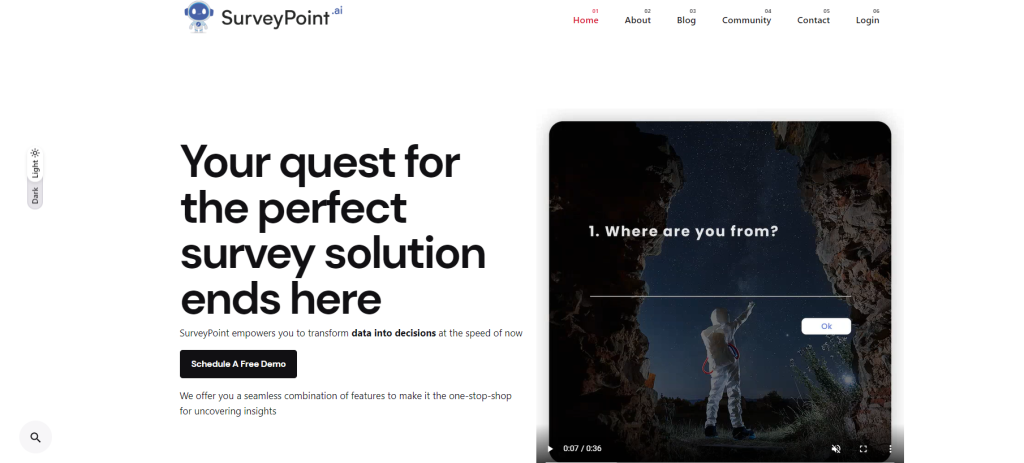 Curated by Sambodhi, a premier impact evaluation company in Asia, SurveyPoint is designed to simplify the survey creation and administration process. Developing interactive surveys, forms, and more is a breeze with the help of this user-friendly platform.
It simplifies data collecting by letting you move beyond static charts and into the realm of interactive visualizations, where you can create eye-catching surveys that get people to take action.
Moreover, unlike JotForm, SurveyPoint offers all benefits at rightly-priced packages. Users can also launch an email streak or simply share the link with the concerned consumers once they have created the survey.
Key Features:
Easy-to-use interface
No code, pre-built templates
Ability to build forms, surveys, quizzes and more
Multiple options(email, social media, website embedded etc.) to share your survey
360-degree data analytical tools
Track your insight progress in real-time
Analyze vital information to make an impact
Affordable packages
Pricing: In addition to a monthly free plan, users can also purchase a premium subscription at just $15/month to access advanced features like a data editor, customized analysis and an interactive dashboard.
Typeform 
Offering highly engaging, customized surveys, Typeform is a great online form-builder app for collecting relevant industry data through short and crisp surveys. Users can easily create custom forms, surveys and questionnaires based on flexible data collection.
A prominent feature is logic jumps, which allow users to create multiple surveys in a single form, allowing them to tailor responses.
And while the feature is actually behind Typeform's success, it is pretty hard to create distinctive forms unless you pay a hefty amount for a professional subscription.
Key Features:
Logic jumps for creating highly customized forms
Users can receive 100 responses per month
Integration with Google Docs and Slack allowed
Easy interface
A good support community
Pricing: Premium subscriptions can range anywhere from $35-$50.
SurveySparrow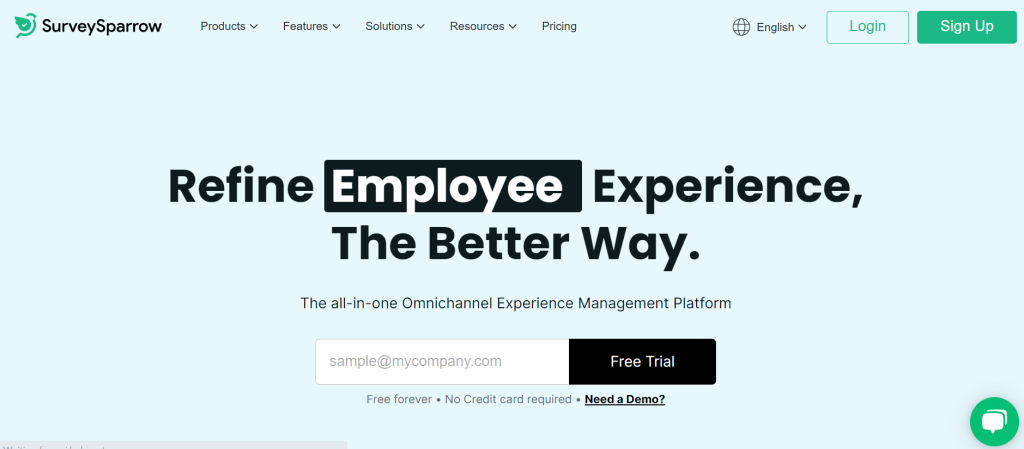 SurveySparrow offers a unique, different touch to surveys by helping you engage in fruitful communications with your target audience. The platform lets users create highly engaging and mobile-first surveys and collect relevant feedback from various social media, web, and email channels.
Another noteworthy thing about this platform is that it's not too expensive. The platform is free from bugs and downtime, with a highly active support community and an updated mobile version.
However, if the reason for conducting a survey is email marketing, this might not be an excellent choice. Moreover, certain features like drag and drop are still associated with bugs.
Key Features:
Affordable
Compact mobile version
In-built chat features
Customizable forms and surveys
Pricing: The platform offers five different plans, ranging from $0-$500/month.
ProofHub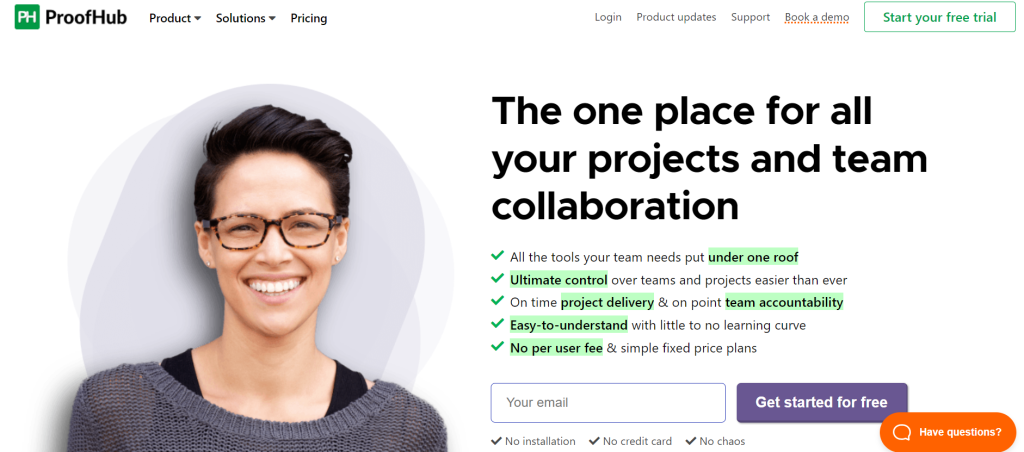 ProofHub is a SaaS-based team collaboration and works management solution that goes beyond just building forms or surveys. Moreover, with comprehensive community support and customizable options for creating forms, the platform is a great way to collect and manage essential industry insights.
Key Features:
Real-time updates
Real-time reporting
File management
Schedule calendar
Task management
Pricing: Premium plans can range from $49-$89.
Paperform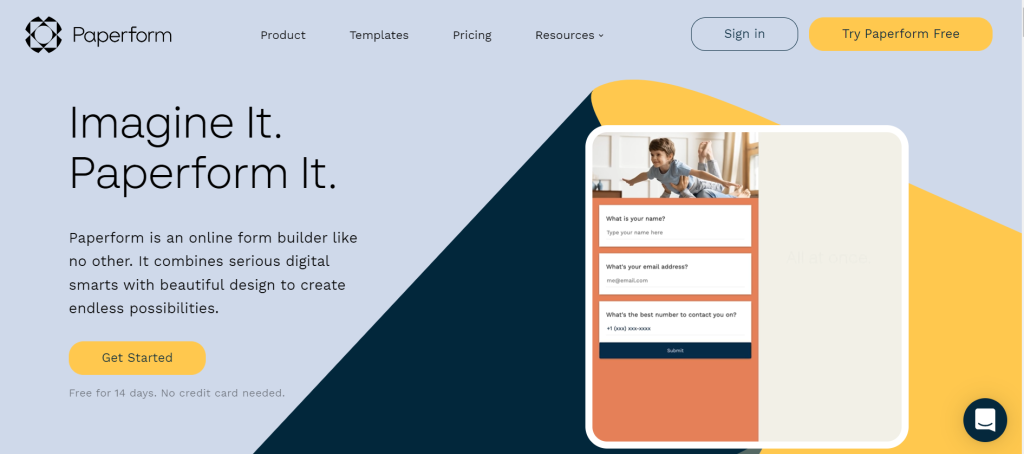 With standout features like an easy-to-use interface and forms available in your brand colors and theme, Paperform has to be on our JotForm alternatives list. Perfect for a non-tech-savvy individual, the platform allows you to build highly engaging apps even if you have absolutely no clue about the technology.
It is easy to use, comes with an image editor and offers over 100 in-built free templates.
Key Features:
Smart forms
Build-in analytics
Free templates
Better connectivity
Easy scheduling
Pricing: The agency plan is available at $135/month and allows up to 5 users.
Which Online Form Builder Is Best For You?
Whether you're trend mapping or measuring the impact you cause in a particular industry; data collection is a vital aspect of gathering essential insights. But, with an array of options available in the market, which one is right for you?
When choosing an online survey tool, we always recommend finding one that works best for you. Try to locate a solution that caters to your needs in a number of different areas, such as price, features, and versatility. It will save you from going through the hassle of changing it later.
If you find JotForm's prices to be exorbitant and it still lacks essential features that will allow you to create the right forms and surveys. Try SurveyPoint! Using the platform, you can handle, track your data and gain insights about the industry at large, all under one roof. To top it all off, all these advanced features are available without drilling a hole in your wallet.
The floor is now yours. Get creative with your form builder and impress others with your work. Have fun surveying!
Heena Shah – Content Writer at Sambodhi