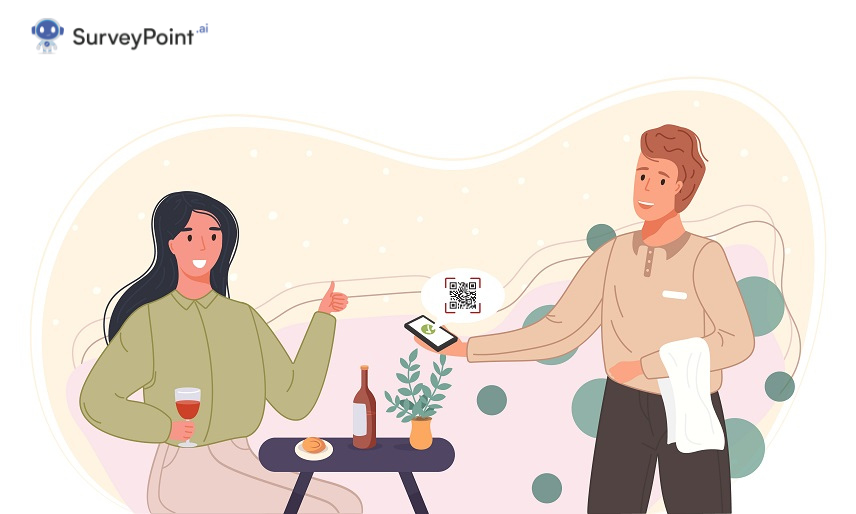 In this post, we'll examine the detailed procedure for using a QR code generators to create a QR code.
Due to their adaptability, QR Codes are becoming more and more popular. You may use them to collect feedback, boost client engagement with photographs or videos, and even promote your brand through events and promotions with just one scan. 
What is a QR Code?
Quick Response, abbreviated as "QR," refers to fast access to the data buried in the Code. A two-dimensional barcode known as a QR Code typically consists of a black-and-white pixel pattern.
Toyota first created QR codes for tagging components to streamline logistics for their automotive production. With the wide usage of smartphones, it has now made its way into mobile marketing.
Now that most smartphones include a QR Code scanning feature or software, it is common to use QR Codes for advertising, payments, and authentication purposes. Marketing materials frequently include a QR Code image that contains a website link to engage target audiences.
What Are the Advantages of Using QR Codes? 
The most excellent strategy to drive immediate traffic to your website through print media promotions is to link it to a QR Code.
Provide complete contact details
You may make it simpler for visitors to browse and save your complete contact information using the business card QR Codes.
You can share multimedia material using a QR code, including formatted text, photos, files, audio, videos, social media pages, map locations, vouchers, mobile apps, and event information.
Increase social media followers
Make it simple for print media readers to scan a QR code and click to follow you on social media sites like Facebook, Twitter, Snapchat, and Twitter.
Sharing unique information
Create and share tailored material for your audience using QR codes, such as wedding and product codes.
What are QR code generators?  
You may produce QR Codes using an internet application called a QR Code generator. You can create, manage, and monitor QR Codes for business and marketing using advanced QR Code generators. 
You Must Read: 30+ Questions You Must Include in Post Webinar Questionnaire
Top Free QR Code Generators
Here is a collection of well-known QR Code creation websites. These websites allow you to generate QR codes for free:
How to Generate a QR Code?
Creating a QR code is a relatively simple procedure for whatever device you use. Here is how to start.
Step 1: Open a free QR code generators
Go to any website that generates QR codes using any browser. You can select any free QR code generator on the internet. 
Step 2: Select the kind of QR code
Choose the Link/URL QR code type.
You can select the kind of QR Code you wish to create from a list of alternatives. On a website, some of the most popular options are:
With the help of this tool, you may generate a QR code that will send users to a specific web page when they scan it. For organizations, this is the most straightforward and efficient way to engage customers.
Add a QR code to your social networking profiles, such as Instagram, Twitter, Facebook, etc.; when someone scans it, they will be taken to the associated profile.
Image/video/audio QR codes
You can use this tool to create a QR code that, when scanned, will launch a picture, video, or audio for the user. Users will be able to view only the information they are interested in.
You may provide quick access to your material and make it simple to publish and use by turning a PDF into a QR code. This format can be used for any digital or printed content.
Data exchange is made significantly more straightforward by using a QR code on a business card. Participants can easily access information about you or your business by scanning the QR code. The Code will be recognized by adding a logo or your unique design.
QR code with WhatsApp number.
You can now scan the Code to chat without entering a number.
Step 3: Type in your URL
Put a link to the relevant web page.
You'll want to lead consumers to a URL for most QR codes. Enter the URL into the QR code Generator
Step 4: Create a custom QR code design
There are many possibilities for customizing QR codes. Some of them consist of the following:
Selecting the type of frame.
Frame color.
Font of the Code.
Color and Pattern of the Code.
Code Corner Style.
Adding a personal logo.
Selecting whether the QR Code will be shared as PNG or SVG.
Step 5: Generate a QR code and select download QR code
Press Generate code
When you've chosen the appropriate form of QR Code, incorporated the link, and customized it, it is time to generate it. Watch your website work its magic by pressing generate.
Generate a QR code for Google Forms.
Step 1: Start by opening the Google form you wish to generate a QR code for, whether it is brand-new or already exists.
Then, when the Send form popup window displays, select the link button to copy your link. Send your form by clicking the Send button in the upper right corner.
Step 2: Visit a website that generates QR codes.
Step 3: Enter the URL for your form in the URL area.
Step 4: Select the Create QR Code button.
Step 5: Click the Download PNG button to get your new QR code as a PNG file. The Code can be saved in a different format, such as a PDF.
Conclusion
Follow the steps in this article and use one of the free QR code generators recommended to put your business, project, or event out there in the real world.