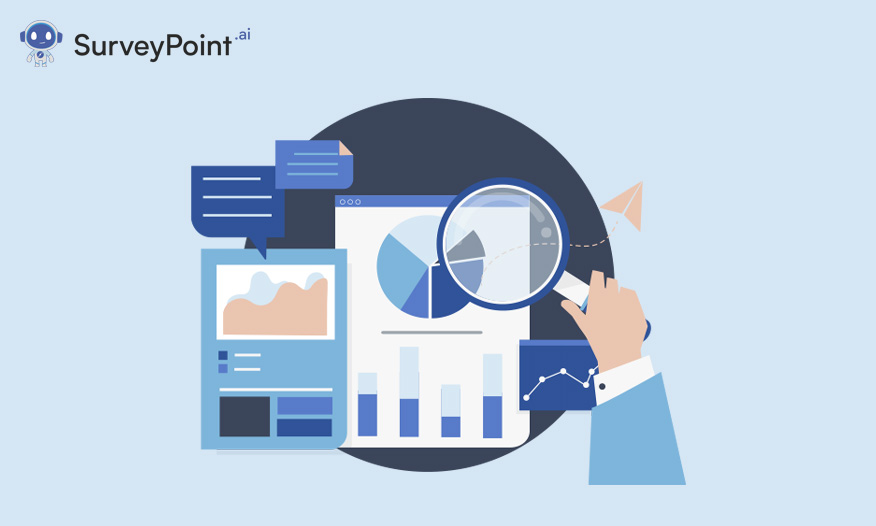 Empirical research is a research methodology that uses experiences and verifiable evidence to reach conclusions. Derived from the Greek word 'empeirikos,' which means experience, empirical research is based on believing only what can be seen, experienced, or verified. This makes empirical research stand out as scientific and trustworthy.
Empirical research can be qualitative or quantitative in nature to answer a variety of questions confidently. For example, one can use snowball sampling to gather contact details of homeless people in a city and then observe how they survive or behave over a period of time to form conclusions on the basis of those observations.
The observations and experiences upon which empirical research is based allow for the subject and the study conclusions to be independently validated. The results of empirical studies are helpful for testing theories and dispelling misconceptions.
Types of Empirical Research
There are broadly two types of Empirical Research – Quantitative and Qualitative. In a generic sense, both these empirical research methodologies refer to a collective pool of data using calibrated scientific instruments. Let's talk about these two below:
1. Quantitative Empirical Research
Information is gathered through numerical data in quantitative empirical research. Opinions, preferences, behaviors, tendencies, and other variables are quantified to collect information in the form of numbers. These numbers are further studied to reach conclusions.
For instance, you can gauge customer satisfaction by asking for ratings from 1 to 10, with 1 representing the least satisfied and 10 representing the most satisfied.
Numbers can be collected to summarize people's preferences and allow them to be quantified.
2. Qualitative Empirical Research
For businesses to reach nuanced conclusions, more than just numerical data is needed to formulate informed opinions. To get in-depth information, the data collected has to be descriptive. Descriptive data helps the researcher do qualitative research on a subject and form hypotheses and theories accordingly. In qualitative empirical research, this process is called qualitative analysis.
Generally, these studies use a smaller sample size and are a little unorganized. There is a growing trend for qualitative research in focus groups, interviews, and experiments.
Research Methods Using Empirical Evidence
Data gathered through research needs to be analyzed. By analyzing empirical data with certain methods, questions that cannot be answered in a laboratory can be answered with conclusions that lab experiments cannot reach.
Quantitative Research Methods
We will take up and discuss the sub categories of quantitative method one by one:
1. Survey research
It uses surveys to gather numerical data for research. One of the most common survey research methods is sending a closed set of questions via email or other media to customers. These questions are easy as per their difficulty level and are efficient enough to yield higher responses.
2. Experimental research
Experimental research is done by gathering numerical data by conducting an experiment. An experiment to determine someone's tendency to choose a specific response in a particular situation can help us better understand human behavior and choices.
3. Correlational research
Correlational research is done to find the correlation between attributes such as IQ levels and success. By establishing a correlation between one attribute and another, it can be used to predict outcomes.
Moreover, it can be quantified, so the degree of correlation can be determined.
4. Longitudinal study
The longitudinal study is done by observing and repeatedly testing a subject over a long time. It aims to understand the long-term impact of various activities or choices on the subject.
5. Cross-sectional
Cross-sectional research studies a set of people with similarities in all variables, excluding the studied one. It helps the researcher establish a cause-and-effect relationship by using data from continuous observation of the subjects. Often followed by longitudinal research.
RELATED: When To Conduct A Cross-Sectional Study?
6. Casual comparison
By comparing two or more variables, casual comparison determines whether there is a cause-and-effect relationship between them.
Qualitative Research Methods
1. Case study
Case studies involve investigating and analyzing real-world examples, such as companies or other entities. It is put to use when an actual issue needs to be researched. It has extensive application in the commercial investigation.
Studying the experiences of other businesses and organizations that have dealt with similar issues in the past might shed light on the issues at hand for any given organization or group. Business schools also use case studies to make learning more interactive and fun for students.
2. Observational method
The observational method involves observing the subject and gathering qualitative data. A subject is observed for a considerable period of time, and qualitative observations are then studied to form conclusions.
Gathered data can also be quantitative, depending on the research topic. But since this type of research takes a long time, it is primarily qualitative data collected by observing subjects.
3. One-on-one interview
As the name suggests, one-on-one interviews involve making qualitative observations about the subject by directly interviewing them. It is conversational and helps get in-depth data about the subject's personality, views, etc., which cannot be analyzed or estimated otherwise.
4. Focus groups
Focus groups are small groups of people contributing to open discussions on a particular topic. This method is used by product companies who want to know how well their products may perform in the market.
5. Text analysis
Almost any form of social media content, including textual and visual, can be analyzed to arrive at conclusions. This method is relatively new, but the qualitative research done using text analysis is very useful and has a far-reaching impact.
Examples of Empirical Research
Scientists looked at the long-term effects of video games on children by dividing a sample of kids into two groups, one of which played video games while the other did not. They then compared the two sets of kids' development in various ways, including their eyesight, behavior, outlook, and personalities.

Consumers' willingness to purchase a product at a given moment can be measured by having them rate their interest in doing so on a Likert scale from 1 to 10.

Wild animal populations were studied to understand seasonal habitat use patterns, activity, and reproduction patterns. You can do this through long-term observation or by studying previously collected data on animal behavior in a certain location.
The research analyzed people's motivations based on their online presence and published content. Using the frequency of words used by the person on a particular platform throughout their online presence can provide this information.
What Can SurveyPoint Do For You?
Seeing a difference between two numbers is easy, but determining whether that difference is statistically significant takes a little more effort. Especially if your question has several possible answers or you're comparing findings from different groups of respondents, the process can be tricky.
Invest in the right technologies to alleviate the burden of manual analysis. Streamline your workflow by letting SurveyPoint handle all the heavy lifting.
Learn to work smarter, not harder!
Explore our solutions that help researchers collect accurate insights, boost ROI, and retain respondents.
Free Trial•No Payment Details Required•Cancel Anytime