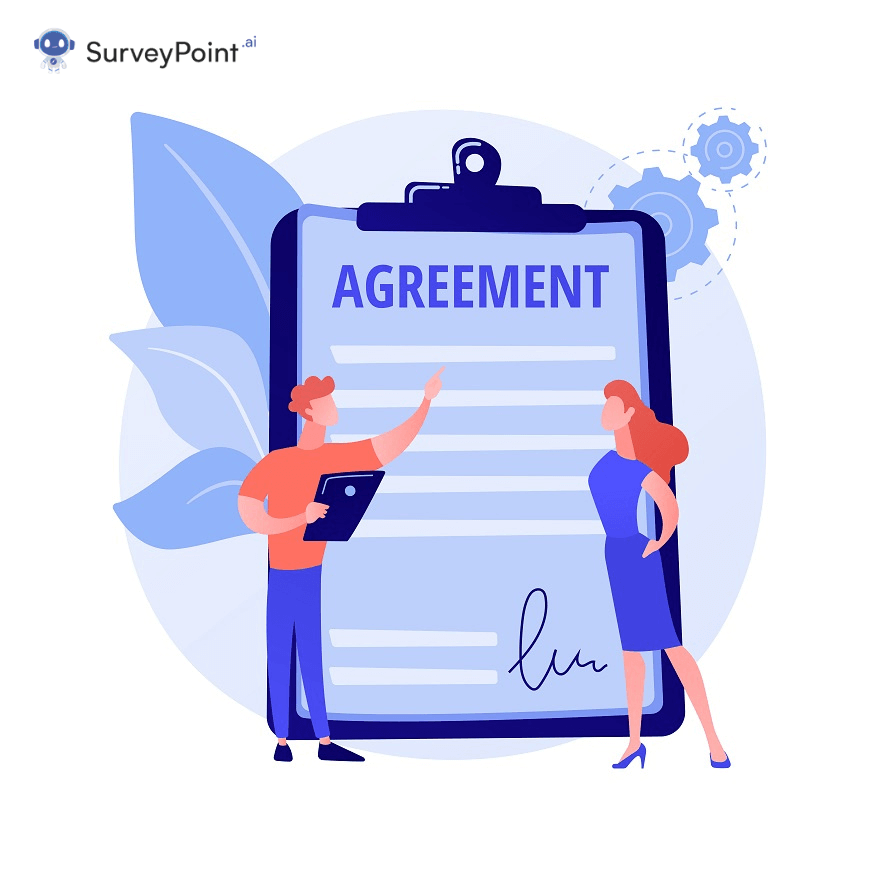 Many businesses require an exchange of confidential information in their operations. Hence, both parties need to draft and honor an agreement.
Non-Disclosure Agreements (NDAs) are legal contracts between two or more parties that guarantee that the information they share cannot be disclosed to a third party. It is generally employed when one party shares its confidential information with another party. 
Contrary to that, a Confidentiality Agreement stated that all information shared between the parties would be kept confidential. Unlike an NDA, it is often used to protect general information, such as proprietary information and customer data.
Comparison Between NDA vs Confidentiality Agreement
Let's dive into an in-depth analysis of NDA and confidentiality agreements. 
1. Definition 
In a Non-Disclosure Agreement (NDA), two parties agree to keep confidential information that is disclosed to a third party confidential. Disclosing parties are required by Confidentiality Agreements to keep confidential information given to the recipient parties. 
2. Purpose
The purpose of an NDA is to protect confidential information and trade secrets from being disclosed. A confidentiality agreement solidifies the commitment and maintains the confidentiality of information shared between parties.
3. Scope
An NDA typically covers any information that is not generally known, including trade secrets, inventions, processes, designs, and other confidential information. 
Generally, Confidentiality Agreements cover a much broader range of information than just trade secrets. 
4. Restrictions
In most cases, an NDA forbids the parties from sharing or using confidential information for their own gain with third parties. A Confidentiality Agreement may also include restrictions, such as non-compete clauses designed to protect the disclosing party's business. 
5. Enforcement
An NDA is a legally binding agreement and can be enforced by the courts in India. During a dispute, the courts can enforce confidentiality agreements.
NDA vs Confidentiality Agreement: Which One Is Right For You? 
Umm… that's a good question. The specifics of the transaction at hand will determine the form of agreement best suited to safeguard your company's confidential information.
A bilateral NDA or secrecy agreement is the best option when numerous parties reveal sensitive information. However, a typical non-disclosure agreement will do if the duty is unilateral.
Depending on the situation's specifics, how a non-disclosure or confidentiality agreement is presented might also change. 
A separate NDA or confidentiality agreement may be necessary for specific deals. In some situations, adding a single condition to an existing agreement (such as a sales or employment contract) will be enough.
ALSO READ: Anonymous Vs Confidential Surveys: Which Is Better To Use? 
Is It Possible To Use A Confidentiality Agreement And A Non-Disclosure Agreement Together?
Although a non-disclosure agreement (NDA) can be used with a confidentiality agreement, it is usually unnecessary. After all, the two forms of agreement are fundamentally distinct since they were created to address distinct problems.
Although, there may be situations where both a non-disclosure agreement and a confidentiality agreement are employed, such as in highly intricate business deals.
Confidentiality Agreement for Employees
A Confidentiality Agreement for employees is a document that outlines an employee's responsibility to keep certain information about the organization confidential. This type of agreement typically covers proprietary information, trade secrets, business plans, customer information, financial information, and any other information not generally known to the public.
It also outlines the consequences of disclosing such information without authorization. Additionally, the agreement should stipulate that the employee must keep all confidential information secure and not use it for personal gain.
ALSO READ: The A-Z Of Anonymous Surveys 
Contents of Confidentiality Agreement for Employees 
1. Definition of Confidential Information: Confidential information entails an assortment of information, data, or material that is confidential to the public and that the disclosing party owns or has under its control.
2. Obligation of Confidentiality: The receiving party shall not disclose, use or produce any Confidential Information to any third party without written consent from the disclosing party. 
3. Exceptions: The obligations of confidentiality shall not apply to any information in the public domain or must be disclosed by law, court order, or government authority. 
4. Non-Compete: The receiving party agrees not to use any Confidential Information in a manner that would be competitive with the disclosing party. 
5. Duration: The tenure of the confidentiality agreement shall remain valid for two (2) years from the date of the agreement. 
6. Termination: This agreement may be terminated at any time by either party with written notice to the other.
Confidentiality and Non-Disclosure Agreement Sample
The following Confidentiality and Non-Disclosure Agreement sample provides a clearer understanding of these two documents. NDA vs Confidentiality agreement shares the following differences.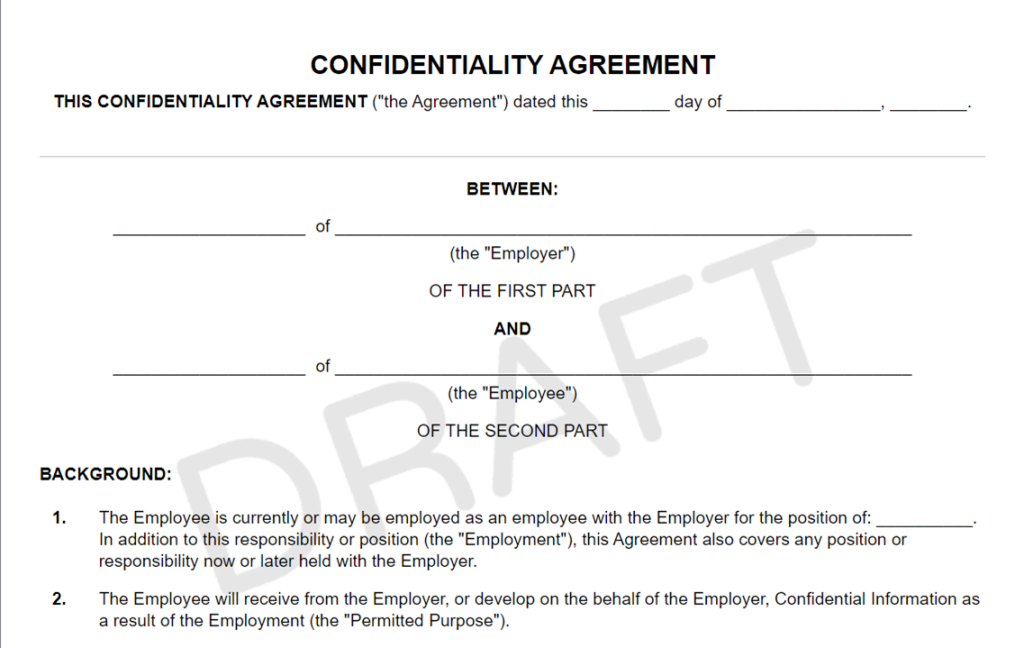 Conclusion
Both types of agreements are essential for protecting a company's trade secrets and confidential information from being used by competitors or shared with unauthorized third parties. 
Depending on the situation, either an NDA or a Confidentiality Agreement may be the best option. The decision between the two will ultimately be based on the particular requirements of the business and the parties involved. 
Ready To Finetune Your Survey Questions?
Explore our solutions to collect accurate insights, boost ROI, and retain respondents.
Free Trial • No Payment Details Required • Cancel Anytime