Brand guidelines, also known as brand standards or guides, are principles that govern how a brand should be represented in various media to ensure that its aesthetics and messaging remain consistent and clear. They guide all personnel who represent the brand, such as designers, marketers, and employees, ensuring that the company's identity is always visible.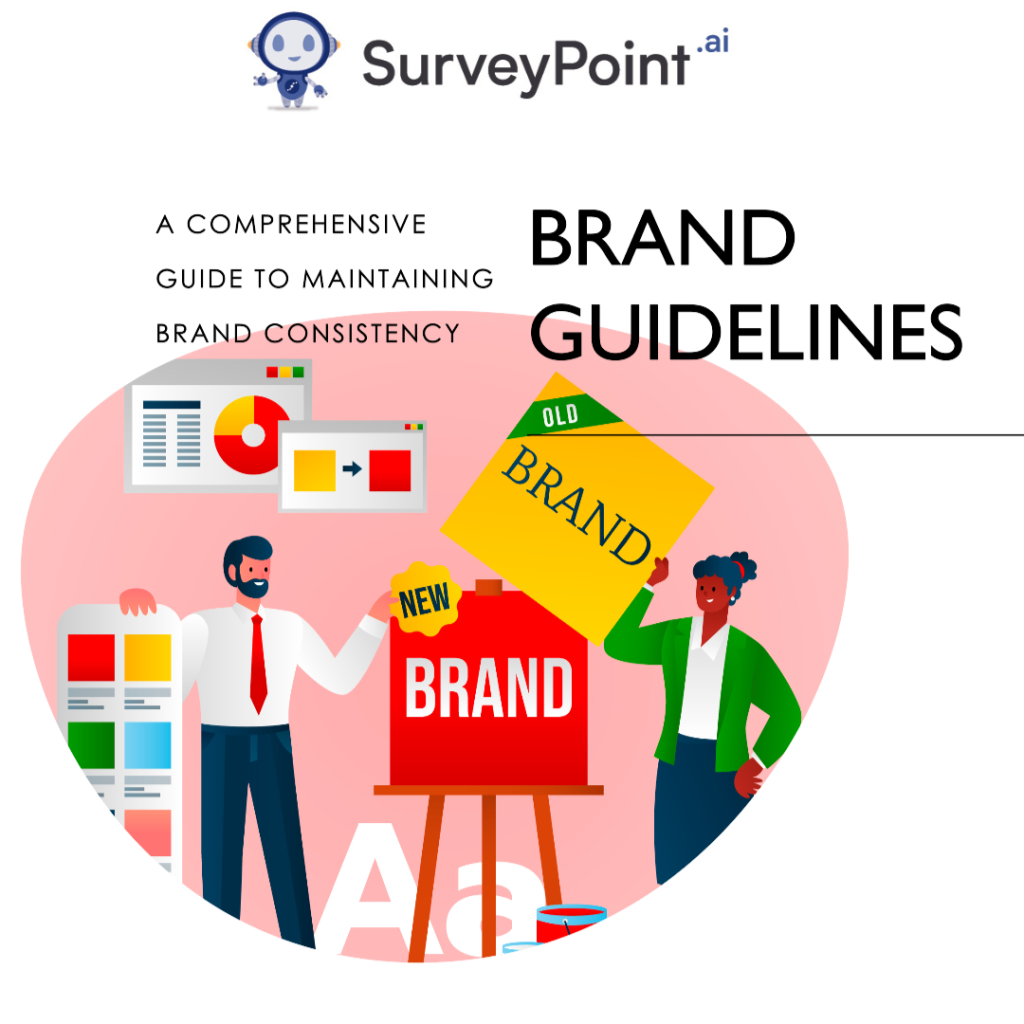 Here are some of the most typical features of brand standards :
1.Identifying the brand
Logo : You must specify how logo can be updated, how much space is required around it, and the smallest size that can be used.
Color Palette: List the primary and secondary colors and their hex, RGB, and CMYK values. Also, explain when and how each color should be used.
Typesetting: Select fonts and typefaces for the document's main text, headings, and other sections. Describe the many types and styles of fonts.
2.The use of a logo
Display many logo variants, such as color, grayscale, and black & white, along with instructions on using each.
Show inappropriate ways to use the image, such as distorting it, changing its color, or resizing it.
3.Dimensions and space
Determine how much space should be left around the logo to have the same effect.
Set the minimum and maximum sizes to ensure that the logo is legible and retains its appearance.
4.Color Application
Give samples of how to utilize each hue, such as in backdrops, lettering, and accents.
Colors for the primary, secondary, and "call to action" elements should be listed.
5.Font recommendations
List the specific typefaces and fonts that should be used, as well as suggestions for font weights, widths, and styles for different sorts of material.
Using examples, set up headers, subheadings, body text, and other text elements.
6.Making photographs and photography
Describe the visual and photographic appearance of the brand.
Any adjustments, filters, or effects that must be applied to each image should be noted.
7.Voice and tone
Use formal, relaxed, educational, or inspirational adjectives to demonstrate the brand's style and tone in written communications.
Provide instances of effective messages on social media, in marketing tools, and customer service.
8.Use Instructions
Give examples of using brand features on business cards, letterheads, websites, and social media profiles.
Provide layout, spacing, and proportion advice to ensure everything appears the same.
9.Print and digital rules:
Establish guidelines for digital apps such as email layouts, social media graphics, and website design.
Include guidelines for the creation of posters, banners, and booklets.
10.Legal and intellectual property issues
Include legal disclaimers about the brand assets as well as copyright information.
Tell us whether there are any restrictions on how third parties can utilize the brand assets.
Conclusion
A well-thought-out set of standards ensures that the brand's identity is constant and easily recognizable at all points of contact, allowing for a powerful and memorable brand presence.