In the hyper-connected world of today, content marketing is more important than ever for running a successful business. It is not enough to simply produce content; in order to maintain your competitive edge and effectively engage your audience, you need to make use of the appropriate tools and platforms.
In this in-depth guide, we will investigate the most effective content marketing tools, content marketing software, content creation platforms, content management systems (CMS), and content marketing solutions that are designed specifically for commercial enterprises.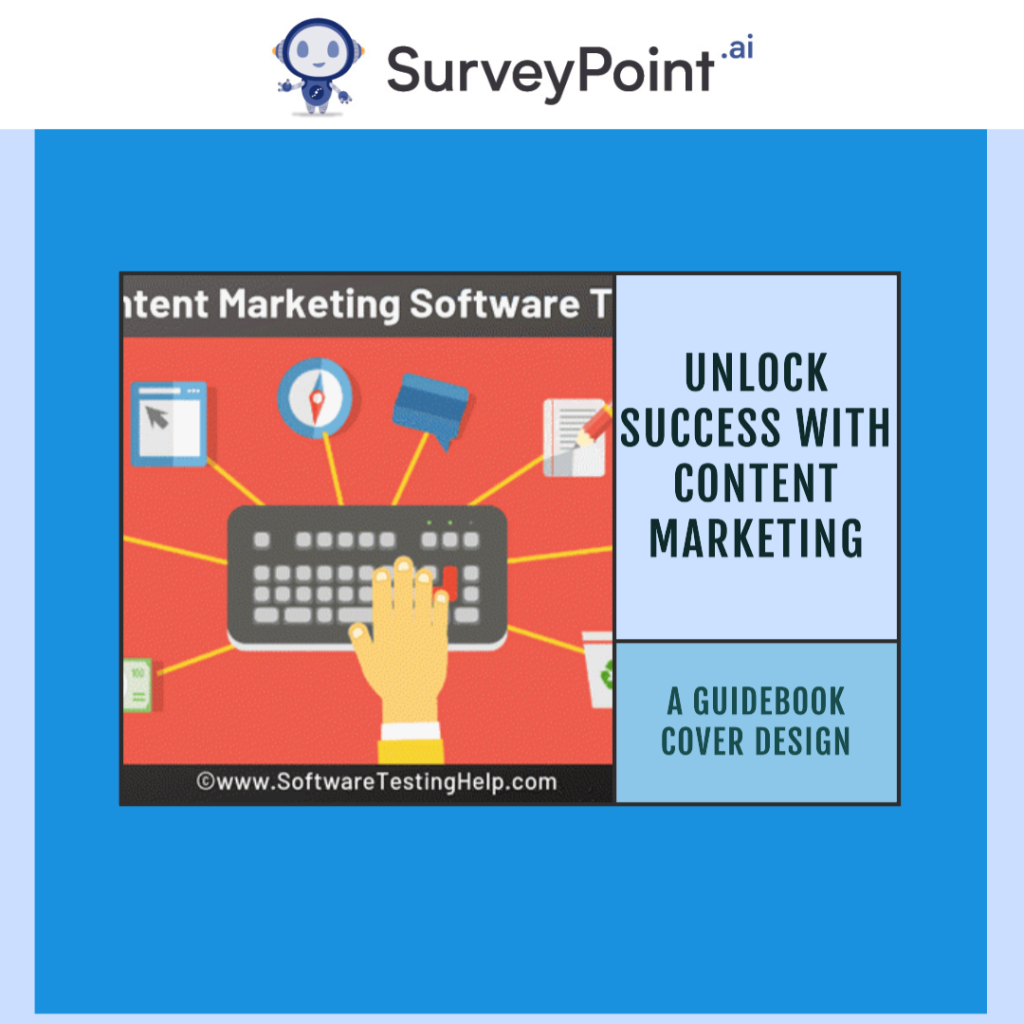 Let's dive in.
Content marketing is a multifaceted strategy that encompasses various elements, from content creation to distribution and analysis. You will need to equip yourself with the most effective tools and platforms that are currently available in order to make full use of its potential. We will guide you through every step, ensuring that you have a detailed plan to increase the effectiveness of your content marketing efforts.
Content Marketing Platforms: Your Command Center
Content marketing platforms are your command center for planning, executing, and measuring your content strategy. These platforms offer a range of features to streamline your efforts, from content creation to distribution.
The following are some of the most prominent content marketing platforms that can assist you in elevating your content game and are listed in no particular order:
HubSpot: HubSpot is a content creation, automation, and analytics platform that offers a suite of tools to its users. Because of its straightforward navigation, it is a popular option among companies.
Contentful is a headless content management system (CMS) that gives your team the ability to deliver content in a seamless manner. It is ideal for managing content across multiple platforms.
The content management system (CMS) that continues to gain popularity is known as WordPress. Because it comes with a large selection of plugins and themes, it offers a high degree of personalization. It has a large number of plugins and themes, so the level of customization is high.
Best Content Marketing Tools: Enhancing Efficiency
If you want to improve the effectiveness of your team, investing in high-quality content marketing tools is absolutely necessary. They assist in content creation, SEO optimization, and analytics.
Let us take a look at some of the most important tools for content marketing:
Grammarly: This tool ensures your content is error-free and well-written. It's a must-have for proofreading and enhancing readability.
Ahrefs: Ahrefs is a comprehensive SEO tool that helps you identify keywords, analyze competitors, and track your rankings.
Canva: Create stunning visuals and graphics with ease using Canva. Visual content is a vital component of your marketing strategy.
Content Marketing Software: Streamlining Your Strategy
Your content marketing efforts can be taken to the next level with the assistance of content marketing software, which offers features such as automation, analytics, and collaboration.
You might want to take into consideration integrating the following content marketing software into your workflow:
CoSchedule: CoSchedule offers a content calendar and social media automation, making it simpler to plan and publish content.
SEMrush: SEMrush is a versatile tool for content research, SEO, and competitive analysis. It helps you make data-driven decisions.
Mailchimp: For email marketing, Mailchimp offers automation, audience segmentation, and analytics. Integrating it with your content strategy can boost engagement.
Content Creation Platforms: Crafting Compelling Content
Platforms for the creation of content are the places where your ideas can be brought to life. Writing, designing, and editing content is made much simpler with these platforms.
Consider providing your team with access to these content creation platforms:
Google Docs: Google Docs provides collaborative editing and cloud storage, making it an excellent choice for team-based content creation.
Adobe Creative Cloud: If your content involves graphics and multimedia, Adobe Creative Cloud tools like Photoshop and Illustrator are invaluable.
CoSchedule Headline Analyzer: Craft attention-grabbing headlines with this tool, ensuring your content captures your audience's interest.
Content Management Systems (CMS): Organizing Your Content
A robust Content Management System (CMS) is the backbone of your content strategy. It simplifies content creation, publishing, and maintenance.
Leading CMS options for businesses include:
WordPress: It's not just for blogs; WordPress powers numerous websites worldwide due to its flexibility and vast plugin library.
Drupal: For larger enterprises, Drupal offers scalability and robust security features, making it a reliable choice.
Joomla: Joomla combines ease of use with customization options, making , suitable for businesses of all sizes.
Content Marketing Solutions: Comprehensive Strategies
The solutions for content marketing include everything from the development of a strategy to its actual implementation. Consulting and individualized strategy development are frequently included in these solutions.
Listed below are some companies that offer all-inclusive solutions for content marketing:
The Content Marketing Institute (CMI) is an organization that assists businesses in honing their content marketing strategies by providing consulting services as well as educational resources.
Skyword offers a content marketing platform in addition to a talent network consisting of freelance writers and creatives.
Contently is a company that provides brands that are looking for a full-stack solution with content strategy, content creation, and distribution services.
Conclusion: Crafting a Winning Content Marketing Strategy
Content marketing is a dynamic field, and staying competitive requires the right arsenal of content marketing platforms, tools, and software. By strategically incorporating these elements into your workflow, you can create, manage, and distribute compelling content that resonates with your audience and drives business success. Keep in mind that your content strategy should continually evolve to adapt to changing market trends and consumer preferences. Stay agile, and you'll position your business for sustained growth and engagement in the digital era.