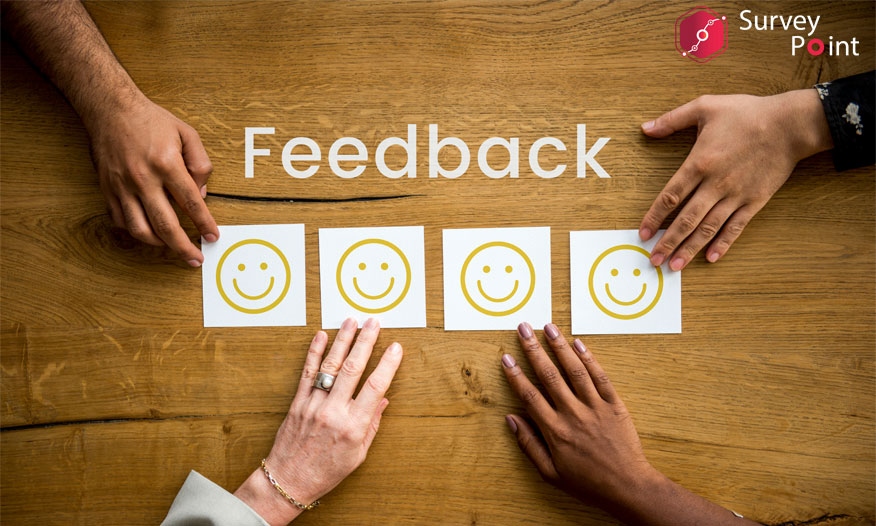 The type of data you will receive from an online shopping survey dramatically depends on the questions you ask and the question formats you use. You will receive good-quality responses if your inquiries are well articulated.
Let's dive deeper into why you should conduct an eCommerce survey and sample questions for good measure!
The Top Questions Asked in Ecommerce Surveys
A number of things influence the overall performance of an internet business. While working on the overall focus to promote sales, these specific elements must receive attention.
Ask your customers about different e-commerce processes to understand your strengths and flaws. To assess the possibilities of e-commerce services, you can use free survey questions or a pre-built survey template.
Log in to SurveyPoint to get valuable information about your consumers and build compelling surveys using 360-degree data analytics.
General eCommerce questionnaire
"Did you find the results to be satisfactory?"
"Would you purchase from us once more?"
"Did you enjoy your purchasing experience?"
"Was the online store's navigation simple?"
"Was it simple to select the products?"
"Did you manage to locate sufficient details about the product on the website?"
"Do you have any recommendations to enhance your experience on the website?"
"On a scale of 1 to 10, how likely are you to suggest our e-commerce website to friends or family?"
"What other products would you recommend for the website?"
"How did you come across our website?"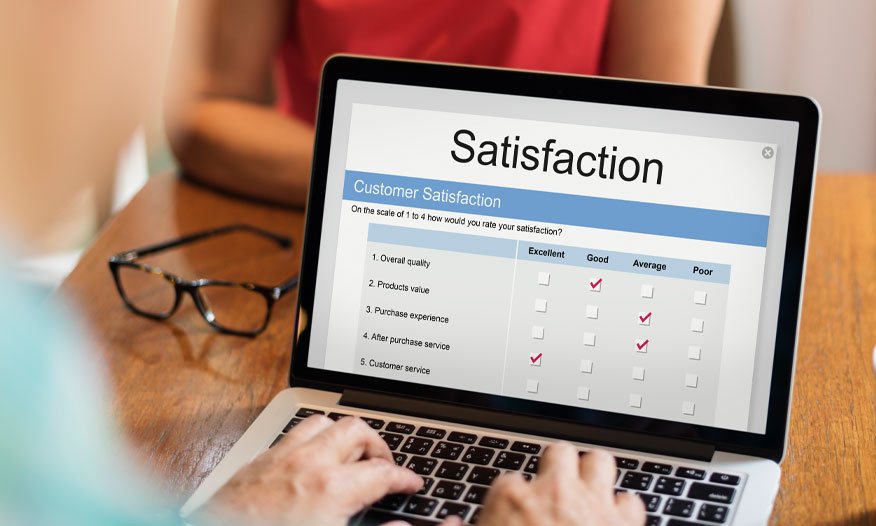 Website questionnaire for online shopping
The importance of a good website in running an online business cannot be overstated. Understanding what people who use your e-commerce site think about it is critical. Even if you can constantly evaluate the traffic data, getting feedback directly from the source is undoubtedly helpful.
"Do you like our website looks?"
"Did you have any trouble finding what you are looking for?"
"Did the webpage take a long time to load?"
Questionnaire for online shopping after purchase
You may get a better picture of your customers' overall brand experiences by sending them an online survey immediately after making a purchase. You'll receive suggestions on how to improve in several areas.
"Hey, we saw that you could not complete your purchase. Can we help you?"
"How was your entire purchasing experience?"
"How simple was it for you to complete the desired item?"
For customer support
You will alienate customers and see an increase in churn rate if your customer service is poor. You can find questions to determine how satisfied your clients are with you on the Net Promoter Score (NPS), Customer Satisfaction (CSAT), and Customer Effort Score (CES) pages.
Take a look at how satisfied internet shoppers are with their shopping experience.
"How convenient was it to contact the customer service staff?"
"How quickly did your problem get fixed?"
Shipping-related questionnaire
Even if an eCommerce site has an impressive appearance and feel, it's difficult to replace the physical shopping experience. Use the following questions to determine whether they have any worries about the delivery procedure.
"Did you receive your order in the anticipated time frame?
"Do you want to sign up for a paid service so that your goods will arrive sooner?"
"Please provide a rating for the delivery team."
How can eCommerce survey questions help you increase sales?
Customer segmentation: Utilize the data to divide your clientele into several groups depending on their psychographic and demographic characteristics. You can learn more about people's purchasing habits by filtering survey results based on factors like location, device, custom variables, question, distribution list, etc.
Marketing: You can send your clients marketing communications specifically designed using the information gathered from the eCommerce survey questions. Send them promotions for goods that fit their interests. Those who consent to receive marketing emails and calls are eligible for upselling and cross-selling. The survey results might also help you find who should be the target market for your upcoming advertising campaign.
Develop a better understanding of your customers:  As our world becomes more dynamic, it is imperative to remain informed of current data and steer decisions accordingly. Discover more about the shifting consumer market and your customers' preferences with a survey.
Understand your website data: Learn what features of your website are most popular with visitors, which goods receive the most inquiries, and where you can improve. In the end, customers who are happy are more likely to purchase from you.
Identify trends: Reports should be produced, and survey data should be analyzed for trends. Learn whether the demand for a particular product is consistently rising or falling. Analyze the number of complaints about your eCommerce website's functionality, appearance, offerings, suppliers, or other aspects. Check to see if any customer support representatives have gotten a lot of bad feedback from the public. To enhance the client's journey, investigate the facts and work to fix problems. You can later carry out a customer satisfaction survey to evaluate the change in results.
Forecasting demand: Using AI (Artificial Intelligence) and machine learning techniques to forecast the market. When potential customer visits an eCommerce business, they will not see a "Not in stock" notification. This will help you manage your inventory effectively.
As a final note
Before they break out the credit cards, consumers spend hours researching the goods. Your brand will unquestionably benefit from learning more about their thoughts. To provide an exceptional shopping experience for your clients, you must understand their expectations, problems, needs, and demands.
You can collect data that can propel your brand to the next level by using the appropriate online survey tool and asking the appropriate online shopping inquiry. Use the article's online shopping survey questions samples when creating your own surveys.
Jumpstart your online survey creation with SurveyPoint pre-built templates! Data collection is a breeze thanks to its multitude of eclectic features.
Heena Shah