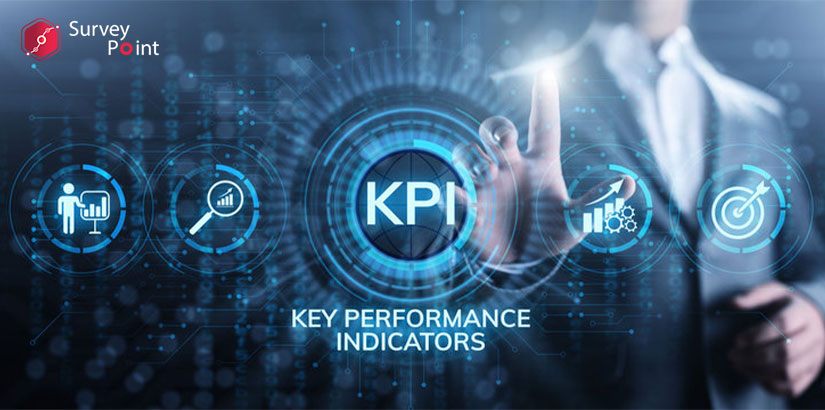 Key Performance Indicators (KPIs) are the cornerstone of business intelligence. Selecting your KPIs will be the first crucial choice you must make when beginning your business analytics to improve business effectiveness.
Here, we will provide an overview of the basic concept of KPIs and ways in which you can create and visualise KPIs to improve a company's performance.
Defining KPIs 
KPIs are metrics that assess a company's performance or success in meeting its objectives. They may vary depending on the nature of the company's activities. KPIs can determine the company's success and give details concerning marketing, finances, website, and mobile app traction etc.
Do you have a tough time creating surveys that are both interactive and have higher completion rates? Log in to SurveyPoint to get valuable information about your respondents and build compelling surveys.
The Process  
KPIs can vary depending on your unique company activity and the data you can access and collect. Usually, revenue, users, or revenue per user is used as one of the critical KPIs. The basic paradigm for defining KPIs is considering what indicators can help assess performance. 
An example of a KPI could be— "how much have our sales increased this month?" But simple sales would not suffice. You must also break it down by month and compare it with the previous month or the same month last year.
Furthermore, other indicators could be related to the performance of your website or app. In the specific example of website performance, you will need to specify which KPIs describe your performance. There may be visitors who don't interact with your site, so it won't just be the number of visits. As a result, you must also consider the average session time, the number of pages seen each visit, and the bounce rate.
To compute the percentage difference, you may need to compare sales over a period before and after the start of the offer. Which social media posts get the most engagement? Here, you could compare different social media channels to determine which ones provide the most reach and engagement. Alternatively, you could categorise your posts based on their theme or content to determine which ones perform better. 
These specific KPIs will help you identify the data points you'll need to help you zero in on the KPIs. Once you have identified the indicators, you need to define the measurement metrics of the specified indicators. The specific measurement metrics could be average, minimum, or maximum. You may measure your KPIs by these particular statistics, such as average revenue per user.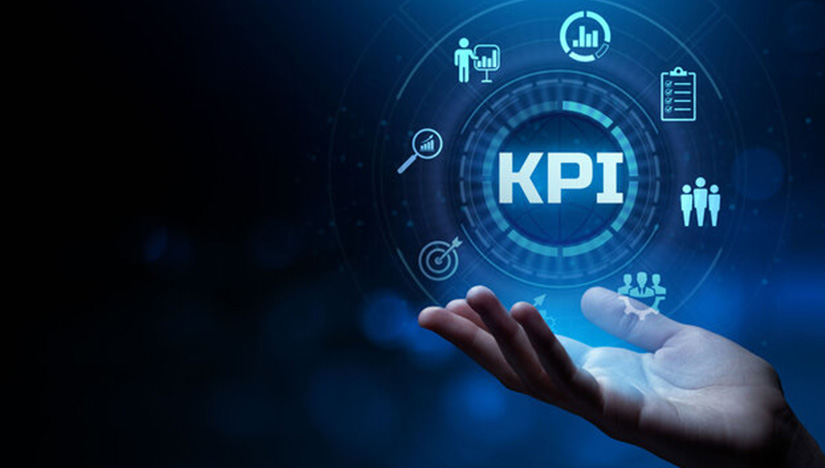 One of the key components of solving the KPI puzzle is to finalise the periodicity or reference period. When evaluating KPIs over a given period, you can compare them to earlier periods and see how things have changed. A specific reference time is crucial because this allows you to compare changes to earlier periods. 
There must be specific indicators you would like to measure over a month or some you would like to evaluate over a quarter or six months. Periodicity will depend on the objective and movement of the specific indicator over time. For example, one can look at the revenue for the last 30 days and the percentage change from the previous 30 days. Additionally, one can look at the last month's trends to explore the difference.
It is also essential to assess the hierarchy of KPIs, which means that several sub-KPIs can be agreed upon to provide an overall KPI. For instance, you need to subtract the consumer acquisition cost from the revenue per user to compute the net revenue per user.
Moreover, it is vital to consider the priority of indicators based on their objective and nature, in addition to hierarchy. It would help finalise and support KPIs. Adding a filter to one of your metrics, such as revenue, may allow you to analyse a particular aspect of your business.
Analytics and Visualisation of KPIs  
Filtering or conducting a subgroup analysis of KPIs is also essential for making decisions to improve performance. For example, in the case of a subscription-based model of your product, you would like to assess the breakup by individual users versus enterprise users. Further, you may wish to know what kind of traffic is coming from social media compared to search engine marketing in specific examples of website traffic.
After you finalise your KPIs, you will need to finalise a tool to compute and share your KPIs with wider team members. You can select from an online cloud-based tool that helps you create, calculate, and visualise KPIs using the dashboard. Visualising KPIs using a dashboard is an important task. A good dashboard would simplify your life and help provide an overview and trend of your company's performance.
It is, thus, evident that the tools used to collect data relevant to your project need to be simple and accessible. Sambodhi's SurveyPoint is a great data-collection tool developed by experts to cater to all your survey needs! Try it for free now!  
Kultar Singh – Chief Executive Officer, Sambodhi