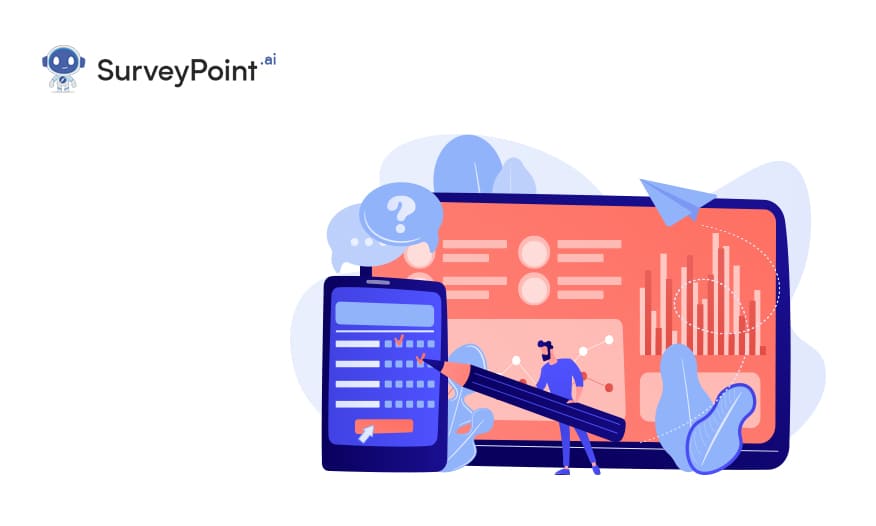 Online survey tools can help you determine customer satisfaction, get feedback, and even measure employee satisfaction with your company.
Making and sending surveys used to be tedious, but online survey tools have simplified the process. As there are an infinite number of survey platforms, each claiming to be the best, choosing the right survey provider can be more exhausting than actually creating the survey.
Why Should You Consider Investing In Online Survey Tools?
Most businesses can only survive and thrive if their customers and workforce are happy with the service they receive. Accordingly, it should become routine practice for you to elicit input from these communities to
Re-evaluate the market conditions.
Collect information about your customer's experiences with your service.
Get the opinions of your actual or potential buyers about your goods.
Find out how happy your staff is.
Focus on making your point understandable and compelling.
Top 6 Online Survey Tools Available In the Market
SurveyMonkey
SurveyPoint
JotForm
QuestionPro
SurveySparrow
TypeForm
SurveyMonkey

Price Model: The basic plan prices start at $25 per month. Additionally, a free trial is available.
An ideal choice for: Both small and large businesses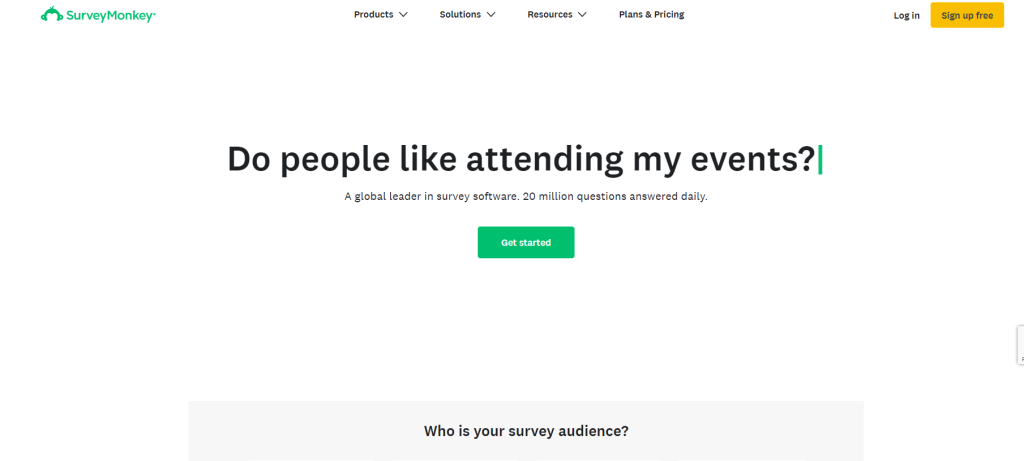 SurveyMonkey is one of the most well-known online survey software and questionnaire tools, and it is used by millions of companies worldwide. It allows users to choose from 15 unique questions while conducting a survey (including multiple choice, open comments and Likert scales).
While this tool is excellent for doing a single survey, it is not optimal for evaluating customer satisfaction over time or conducting follow-up surveys after a set amount of time has passed.
SurveyPoint
Price Model: Basic plan starts from $0/month with 300 submissions
An ideal choice for: Suitable for businesses of all sizes as well as individual
needs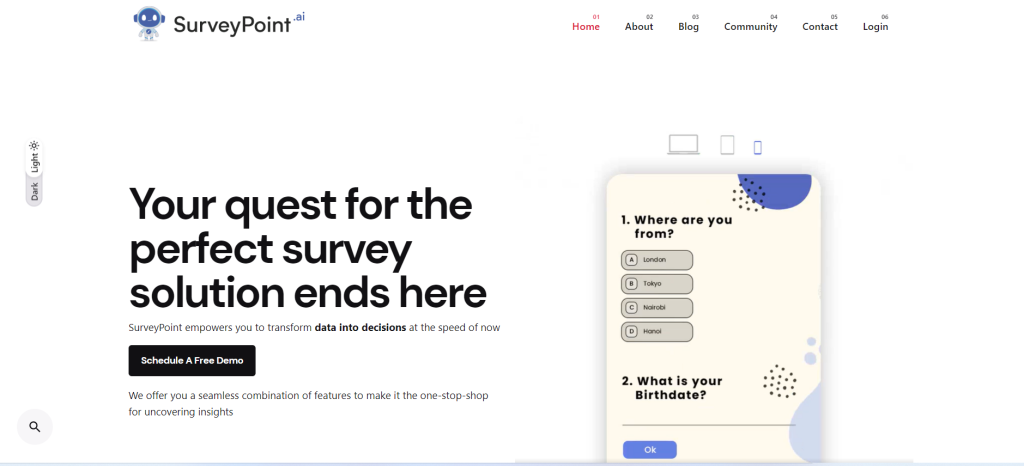 SurveyPoint might be your destination if you are looking for a platform that does everything, from survey creation to detailed feedback analytics and data exploration.
Consumers can easily sift through massive amounts of feedback data with the intuitive interface and data visualization tools, such as dashboards. Among the services available through the "one-stop shop" are:
Develop feedback forms for all your digital channels
Create visually impactful feedback
Complex questionnaires with a predetermined order of questions
A superior data visualization solution with adaptable monitoring interfaces and interactive charts
Effortless data exploration
The features listed above are standard across all available packages, regardless of the many pricing alternatives.
JotForm
Price Model: Freemium plans start at $0/month

An ideal choice for: Every type of organization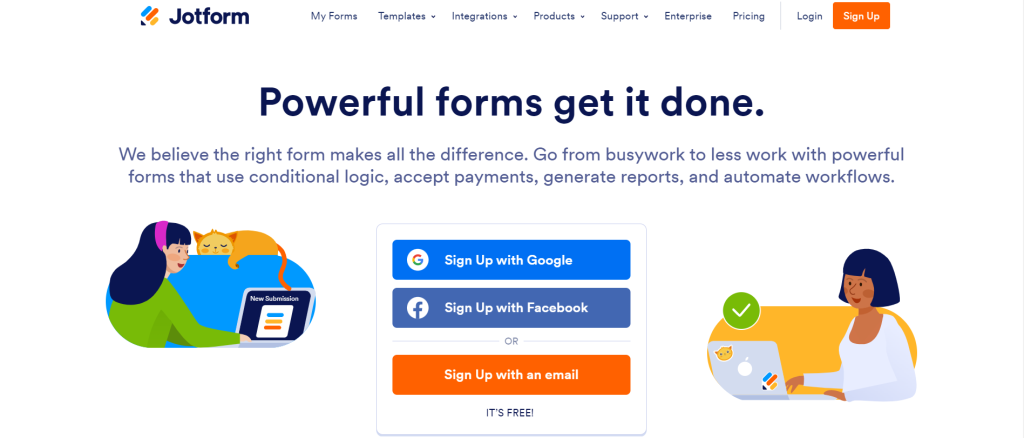 JotForm is a popular online form builder software because of its flexibility and simple interface. It combines powerful features in a web-based format and has quite good statistics and integration capabilities.
However, there is a severe lack of personalization choices, and the pricing model is inconsistent. Moreover, if you have complex needs, you'll have a hard time meeting them with logic branching.
QuestionPro
Price Model: The basic plan starts at $0 per month
An ideal choice for: Small businesses and enterprises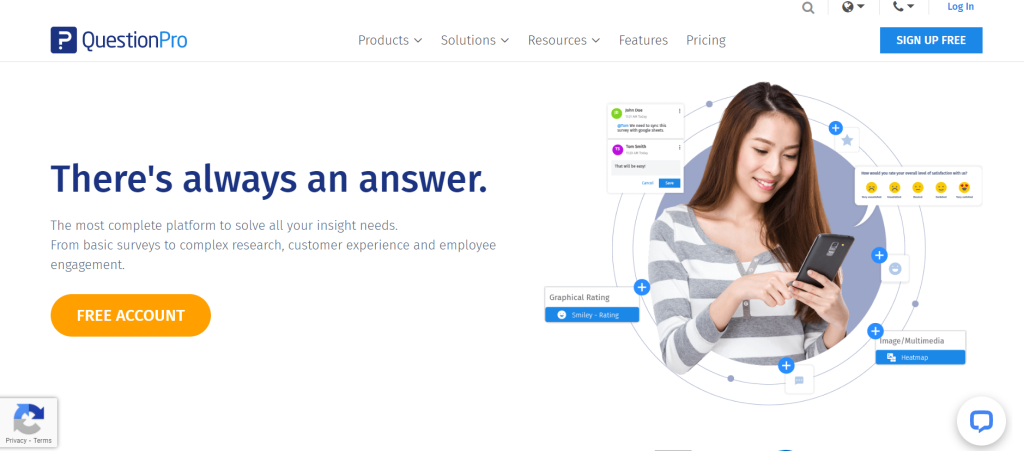 QuestionPro has developed a web-based survey tool explicitly tailored to the needs of micro and small-sized enterprises. With the help of this survey tool, businesses may quickly conduct surveys and polls in the digital sphere.
More than 30 distinct kinds of survey questions are available in their library. Distribution options include sending surveys to respondents or integrating them into pop-ups for targeted visitors.
SurveySparrow
Price Model: The basic plan starts at $0 per month
An ideal choice for: Large as well as small businesses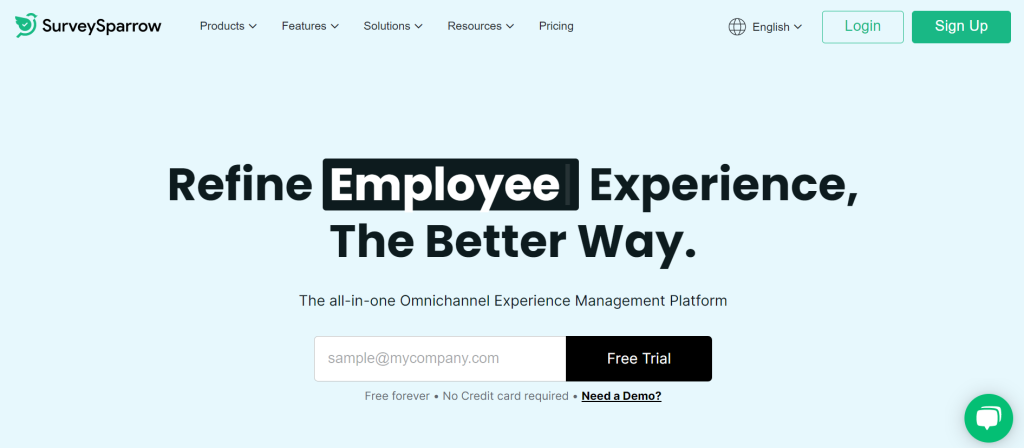 SurveySparrow is a scalable online survey platform, with options ranging from a freemium plan to an enterprise version and all in between.
For the basic plan, you may send out surveys to 100 people monthly and ask ten questions. It's a terrific add-on to your stack since you can embed your survey on a website, and it works with HubSpot and many other solutions.
TypeForm
Price Model: Monthly fees start at 25 USD for the basic plan. You can also try it for free.
An ideal choice for: Small to medium-sized enterprises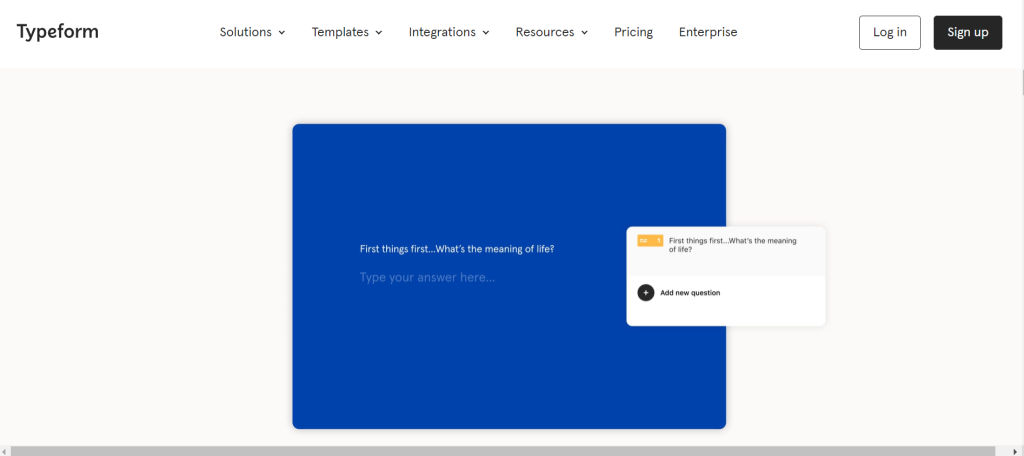 The most significant benefit of using Typeform is that you may ask your respondents any question type you can imagine, from simple yes/no questions to complex rating scales and rating-based question sets.
Typeform might be the way to go if you're tired of the same old survey formats and would like to provide your respondents with more methods to share their thoughts and opinions. However, you are limited to getting ten responses per survey each month with the free edition. Alternatively, you can consider monthly plans that start at $25.
What Is the Best Online Survey Platform?
With so many survey builder platforms available, choosing which is ideal for your business's online survey and data collection needs can be challenging. The finest online survey tools will include features that help you achieve your goals, so narrowing down your options is essential. You should expect to see a few differences between the premium and free versions in terms of available features. When selecting an online survey program, look for the following features:
Survey logic – If you want your survey to seem flexible and reliable, this function is necessary. By using logic, branching can restrict the appearance of some queries to just when certain criteria have been satisfied. Respondents may skip through any questions that don't apply to them, allowing you to weed out anyone who isn't a good fit for your survey's focus.
Export data – Some tools won't allow you to export your survey results unless you upgrade to a paid account.
Third-party integrations – A survey's planning, execution, and analysis may all be streamlined with the help of the online survey tool's Integration function. Your online survey tool can be integrated with other programs to reduce unnecessary steps.
More question types – Although many question categories, such as multiple-choice, ratings, drop-downs, and radio buttons, are available in free survey software, subscription versions typically provide even more. You may learn more granular specifics about your target demographic.


Easy customization – Look for the finest survey tool that makes it simple to tweak your surveys to fit your specific needs. The response rate to surveys may be improved by making them more visually appealing by customising their colour schemes, typefaces, and logos to reflect the company's brand.
Conclusion
It might take your team days, if not weeks, to create a flawless survey without the proper tools. Even if you can put up a questionnaire from scratch, it may not be of satisfactory quality or structure to meet professional requirements.
In its place, your team should use a survey-making tool to establish a reliable feedback loop.
Don't rush toward producing a survey without first determining which aspects are most important. That way, you may get off to a good start with the appropriate tool rather than having to swap later.
Why not take a few minutes now to make a list of your priorities and see which tools on our list meet those needs?
Heena Shah – Content Writer at Sambodhi