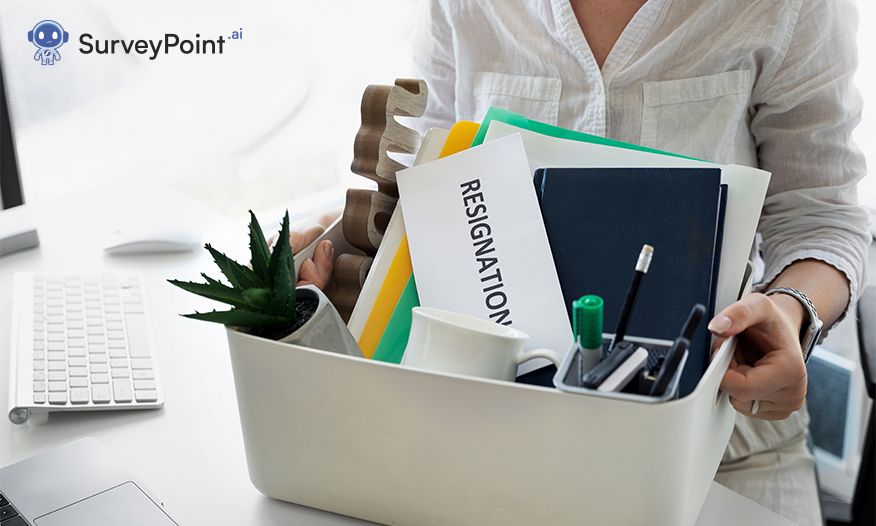 The whole C-suite has faced a plethora of new issues as a result of the great resignation, not just HR executives. Among other difficulties, organisations have had to create new hiring and retention strategies, upskill the present workforce to fill talent gaps, speed up the training to meet business objectives, and make sure that the current staff does not experience burnout.
What if there was a method for businesses to reduce staff churn, though? What if there was a way to use technology to gauge employees' mindsets?
Let's delve into this in depth below!
What is the "Great Resignation"?
This economic trend, also known as the "Great Reshuffle" or the "Big Quit", is referred to as a wave of workers leaving their jobs voluntarily in mass numbers beginning in early 2021.
Professor of management at UCL's School of Management Anthony Klotz coined the phrase in May 2021 after he forecasted a continual mass resignation.
Nearly four million individuals quit their employment every month in 2021. The number of resignations continued to rise until 2022, peaking at 4.5 million in February of this year. However, experts believe that employees will continue to quit their jobs throughout 2022, with 20% of individuals expecting to quit this year. In response to the great resignation, concerns have started to converge toward an economic slump.
A multitude of factors led to the great resignation following the COVID-19 outbreak, with many economists comparing it to a general strike. These included long-standing job unhappiness, income stagnation despite rising living expenses, and a growing desire to work for organisations with better remote working practices.
Many experts have argued that the pandemic has merely magnified issues that have been brewing for decades.
Let's look at it from a panoramic view. Employee satisfaction tends to be linked to companies with high workplace happiness quotients. It's safe to assume that businesses with cultures of empathy and trust will have significantly better rates of success and a more invested staff.
Could this be your chance to attract employees by addressing employees' sentiments?
Sow The Seeds Of The Great Return
As the balance of power between employees and employers alters, it is imperative that managers and executives make an active effort to hear out staff members.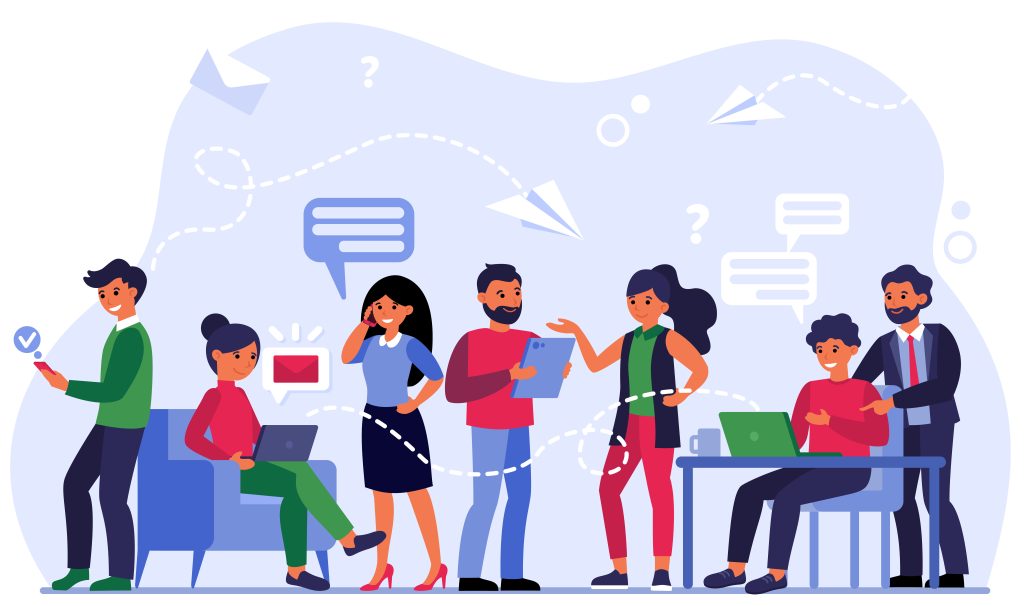 1. Conduct a pulse survey to get to the bottom of the problem
The term "pulse surveys" may sound technical, but the process is relatively simple. As a tool for deciphering employee opinions, it has become the latest buzzword in the human resources field.
A pulse survey, as opposed to an annual engagement survey, is shorter, problem-focused, and more regular. These surveys provide early warning signs of problems like employee turnover and disengagement by acting as an ear to employees' feelings and thoughts.
That's not everything! Compared to yearly surveys, which take more time to process, pulse surveys allow companies to map trends and gauge progress quickly.
Results of an employee engagement survey can provide insight into the reasons behind leaving or planning to leave a company. By using data to make informed decisions, you may be able to retain valuable employees and reduce turnover.
2. Develop employee retention strategies that are effective
Once you've analysed the results of your employee engagement survey, you'll have solid evidence to pinpoint why some workers are leaving your company.
Hence, to keep your business afloat, it would be wise to invest in a robust data infrastructure that will allow you to make data-driven choices and monitor the success of your unique retention strategies.
Invest in a simple yet effective online survey tool that will enable you to regularly perform surveys, quickly identify problem areas, and take corrective measures. When you implement a dependable method, workers can better convey the positive effects of your retention approach on their overall job satisfaction.
Related : How Do Surveys and Feedback Help Maintain Company Culture?
Take the Way Forward with A Data-Driven Approach
Organisations are now focusing on improving the employer-employee relationship in the wake of the epidemic and subsequent mass resignation. Successfully achieving this goal requires organisations to make intelligent use of data-driven strategies.
To better understand how dissatisfied staff feel, higher management may rely on an online survey tool like SurveyPoint to get their feedback.
Our comprehensive analytic toolsets not only relieve you from the burden of creating surveys but also give you insight into every aspect of your business. So you can step in and make meaningful adjustments before it's too late.
Monitor upcoming issues with dashboard alerts and understandable data in real time. Try it risk-free Today!
Heena Shah – Content Writer at Sambodhi