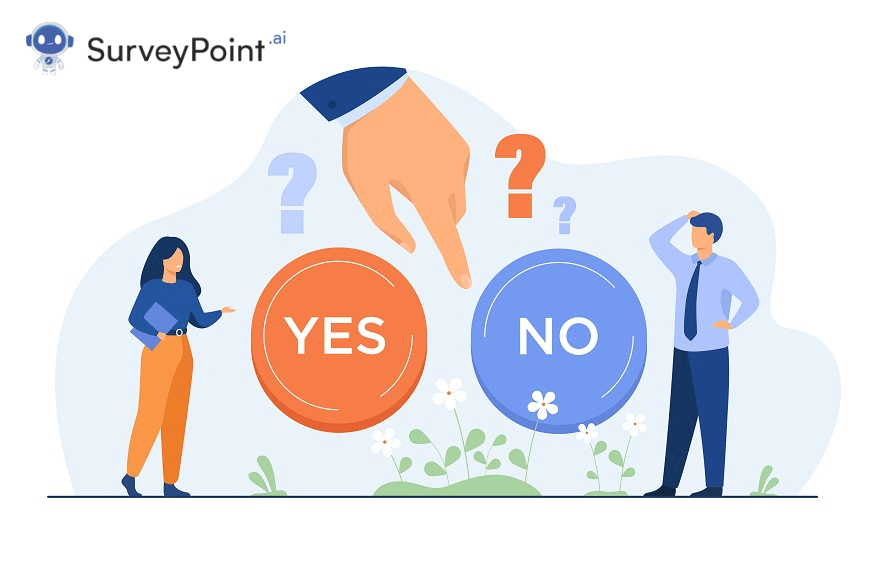 Doodle, a platform for creating polls and surveys, has been around for quite some time. With a large user base and a clean interface, the platform enables subscribers to create notable polls, surveys, and questionnaires for data collection purposes. In 2022, though, can it live up to the hype? While Doodle is often regarded as among the top scheduling apps, it isn't the most suitable solution for all businesses. This post examines some of the best Doodle alternatives to help you choose the right scheduling tool for yourself.
As you read on, you'll find some of the most popular Doodle poll alternatives that may help you collect, analyze, and retain data with similar efficacy.
Other Doodle Alternatives: Are They Worth Exploring?
Doodle is designed for small and large businesses and enables time management and data collection through cloud-based appointments. The software boasts over 30 million users and features tools such as meeting scheduling, one-to-one, and group meetings.
According to the person's preferred calendar, the software sends personalized invitations for meetings based on availability. Following selecting the location, description, and estimated appointment duration, users are prompted to enter the date and time for the appointment.
The best thing is that participants in the poll don't even need to have their own Doodle accounts. With Doodle, you may make a link that everyone on the team can access. Upon clicking the link, both parties can see your availability and set a convenient time for the meeting.
And, while Doodle can help you create polls and surveys, it is restricted to a primary interface. In short, the polls only have a "Yes" or "No" as answers. In addition, there is a pretty basic interface for booking clients. Therefore, the platform may not be suitable for you if you need to gather the information that does not have black-or-white answers.
7 Best Doodle Substitutes To Go For
SurveyPoint
SurveyPoint, one of the best alternatives to Doodle polls, helps you collect, manage, and analyze critical data to make informed decisions. It provides a perfect amalgamation of essential features in one place to ensure proper data collection, management, and analysis.
The web-based online survey tool's intuitive interface makes it simple to create surveys, polls, and charts with a wide range of customization options. Additionally, the dashboard is interactive and collaborative, allowing users to streamline data collecting and administration.
The platform's functionality extends well beyond that of simple survey creation. As a bonus, it facilitates the sharing, analyzing, and monitoring of collected insights in real time for trend mapping.
In addition, you can try out the majority of the functions without spending a dime. You can upgrade to the plan for only $15 per month to unlock more advanced features.
Features:
Highly interactive dashboard
Real-time tracking of collected data
Easy sharing of surveys
Affordable
Easily navigable interface
The trial version is available for free
Discover insights through tracking
Conducts surveys and collects information quickly with a no-code chatbot
Calendly
This might be your go-to choice if you are searching for an online appointment scheduling tool. With this free alternative to Doodle polls, you can schedule one-on-one meetings, group meetings, or even just group conversations, making scheduling appointments quick, easy, and automatic.
Also, the software lets users automate the entire meeting workflow through autopilot, where the server sends reminders, and thank-you notes via email.
The platform is free for a lifetime if you want to manage a single calendar. Paid versions start at $8/month.
Features:
Easy integration with Outlook, iCloud, Google Calendars, and Office 365
Hybrid app for Android and iOS
Web extension available
Additional features like notifications, buffer time, and minimum scheduling experience
Hubspot
Hubspot is slightly different from the traditional scheduling tool. The platform allows users to manage leads and schedule online meetings with prospects, which is perfect for marketing and sales professionals.
The fact that it has a straightforward UI makes it a strong contender among the Doodle alternative list we've compiled. The program automatically adjusts for time zone differences and recommends convenient times for conferences.
The platform is entirely free. No fuss, no overpriced plans!
Features:
Lead tracking
Outbound invitation emails through a customized booking link
Easy scheduling of meetings
100% free
Connectivity with CRM software
Google Calendar
Probably the most famous app for scheduling meetings is Google Calendar. With many professional tools and a vast customer market, the software is a basic scheduling tool that offers convenience to everyone working with G-Suite.
Even though it doesn't have as many bells and whistles as Doodle, it does the job satisfactorily. The best aspect is that you don't have to pay anything, not even for the premium services.
Features:
No third-party scheduling required
Easy meeting set-up
In case you don't use GSuite, you can integrate the meeting schedule on your preferred app
Rally
Rally can help you if you're in a tight spot, whether time-wise or financially. A free alternative to Doodle polls, Rally doesn't even require a user account. It allows you to enter the names and emails of the people you want to meet with, the topic, and the duration of the meeting.
Aside from being totally free, the website is also totally secure.
Features:
Easy scheduling for group meetings
Meeting details can be voted on in advance
Open-source scheduling tool
Easy customization
Assitant.io/Cirrus Insight
Currently known as Cirrus Insight, this highly integrated and powerful tool is one of the most advanced Doodle alternatives you'll ever find.
The software makes it simple to keep your meeting agenda current using tools like pre-made scheduling calendars, email templates, and attachment trackers. There are no rules against holding several meetings on the same day.
While the appointment booking tool itself is free to use, the inclusion of a custom schedule page, a salesforce sidebar, and sophisticated synchronization will set you back at just $21.
Features:
Detects and converts multiple timelines to eliminate confusion
Comes with online conferencing tools like UberConfrence, WebEx, and Hangouts
Capture important insights
Pick
Pick, renowned for its automatic capabilities, analyses all available meeting times and proposes the best time for the meeting based on the availability of all participants.
Additionally, while you may access some of the platform's functions at no cost, full access will set you back $9 each month.
Features:
Customized URL for meetings
Email invites
Easy integration with Office 365 and Google Calendar
Which Doodle Alternative Is Right For You?
Each proposed solution has the overarching goal of making it simpler and faster to arrange meetings. In other words, the ideal instrument is the one most suited to the task. Businesses have unique software costs, ease of use, and compatibility requirements.
Which option to Doodle is suitable for you will depend on your specific requirements. For instance, if you need an app that can do more than just make meeting plans, such as construct surveys and analyze data in real-time, try SurveyPoint.
Heena Shah – Content Writer at Sambodhi