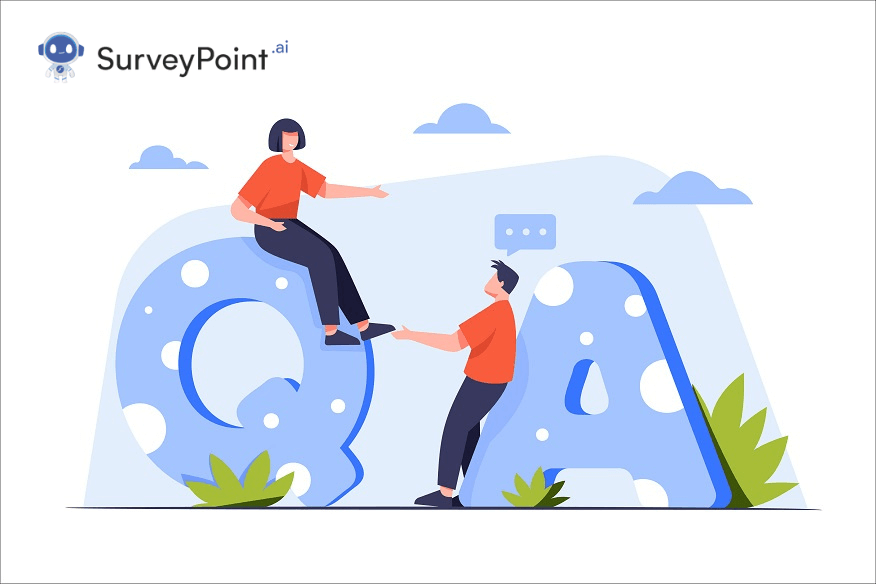 Whether for a specific cause or mapping the trends, gathering public opinion is integral to measuring impact. To learn how people feel about an industry in which you plan to launch your products, you will obviously need to conduct a poll. This is why it's crucial to have access to the best poll apps and all the tools that might help you increase audience engagement in a short time.
As it would be inappropriate to approach people individually and request feedback, we must resort to another method. A polling app is the simplest method to get people's thoughts and ideas out in the open. It isn't just polling that matter, but public opinion as well. 
We've rounded up the best apps to create a poll. 
SurveyPoint
 Designed for creating highly-engaging surveys, SurveyPoint is one of the best poll apps to gather essential insights and track the collected data. 
Combining high-end features with an easy-to-use interface, SurveyPoint allows users to create polls, quizzes, surveys, and even questionnaires. You can also use advanced features like real-time tracking and data management to track the information collected. This helps in informed decision-making by leveraging AI insights.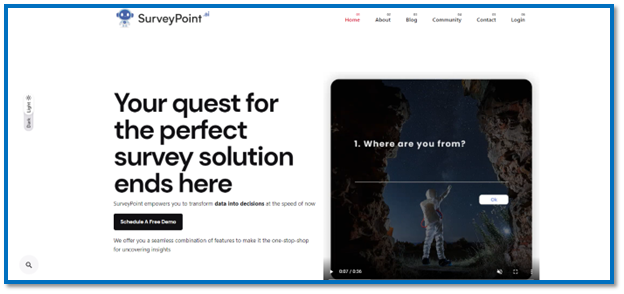 Key Features: 
Interactive dashboards to maximize the feature availability. 
Offers real-time tracking of all information collected. 
Quick sharing through emailing and embedding links on websites. 
Highly affordable plans 
A free trial is available 
Pricing: Users can leverage additional features at just $15/month in addition to the free trial. 
Want to try your hands on it?
Become a member and explore all the premium features
Free Trial•No Payment Details Required•Cancel Anytime
SurveySparrow 
SurveySparrow is a poll app that adds a fun element to your poll-creating experience. With pre-made templates and a number of additional features, such as customization and viewing live polling results, the platform is an excellent choice for gathering public opinion. 
Though the premium packages tend to be expensive, the platform allows you to create a poll and share it instantly on socials.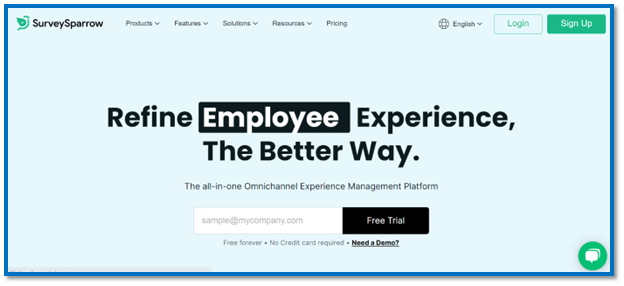 Key Features: 
Free poll creation using a vast number of templates. 
Easy interface and sharing of polls on Twitter, Slack, or blogs. 
Several question types are available. 
Customizable options are available. 
Live polls through a conversational interface
Poll branding allowed users to add the company's logo to their polls.
A highly interactive dashboard.
Pricing: While you get a free trial, you'll need to pay $19 monthly to use advanced features. 
StrawPoll 
An entirely free voting tool, StrawPoll allows users to create a poll within seconds. With a massive number of templates and advanced features, users can choose from two different types of polls. The platform offers two choices- Straw Polls and StrawPoll Meetings. 
It also allows for anonymous voting and meeting schedules.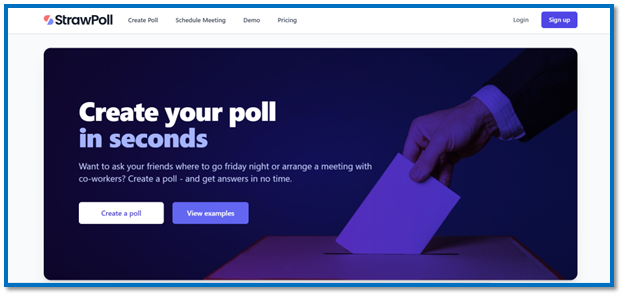 Key Features: 
Offers features like anonymous polling. 
Users can schedule meetings with each participant. 
Unlimited responses are allowed. 
Embedding polls on the website or social media channels is easy. 
Pricing: Free
Easypolls 
Easypolls allows you to make a poll and embed it on your website. While this tool lacks certain features to customize your poll, it is often a favorite choice for embedding features. 
 Users can use the "poll container" feature to generate a code and embed the poll on your website within seconds. Other than that, this poll app is free and comes with limited but quality themes and templates. 
Key Features: 
The poll container feature makes embedding easy and fast. 
The container allows you to add multiple polls at a time.
App offers 21 themes.
Signup or login is required to use the app.
Pricing: Free
Poll Junkie 
Perfect for online polling, this platform is another free poll generator that eliminates hectic processes. And, unlike EasyPolls, you don't need to log in or sign up to make a poll. 
The process is straightforward. Users can use various pre-made templates and customize the polls by choosing different themes. However, the app does lack certain features.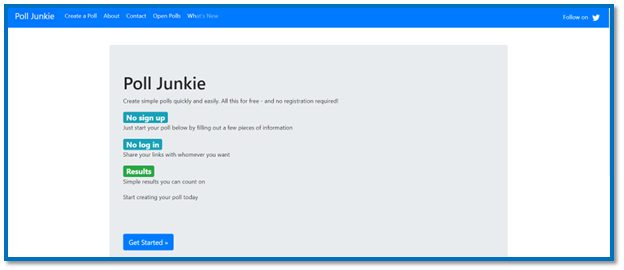 Key Features: 
The process of conducting a poll is easy and streamlined. 
You can access all features from the homepage. 
Easy-to-use interface. 
It offers multiple questions to customize your polls. 
Pricing: Free
Poll Everywhere 
Do you want to modify your presentation with a unique poll? If yes, you can use this free online voting tool to make customizable polls. The app allows you to add the same to your PowerPoints or Google Slides. 
While it is not entirely free, the free version does offer certain features, perfect for individuals or small companies.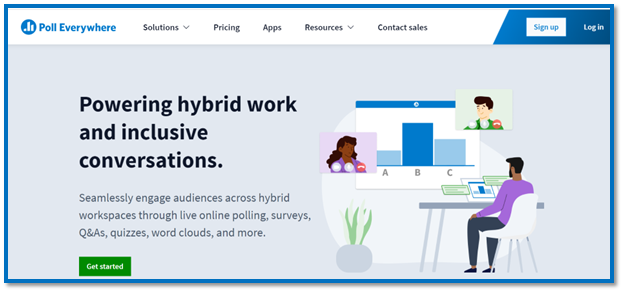 Key Features: 
Offers a wide variety of questions. 
A poll can be added easily on platforms like PowerPoint, Google Slides, and Keynote. 
Data tracking is possible, to some extent.
Pricing: The platform offers both free and premium versions beginning at $42/month. 
Outgrow 
Outgrow is another choice for creating online polling with customizable options like drop-downs and opinion scales. The tool also offers several online templates and embedding features. 
You can also leverage the analytical reporting feature to track the collected data and verify the responses.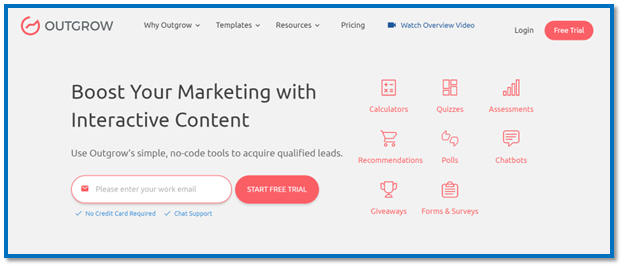 Key Features: 
Customizable options like star ratings, opinion scales, text inputs, and drop-downs available. 
Embedding feature available.
Analytical reporting is supported.
Branding elements availabale.
Pricing: Premium packages start at $14/month. 
SurveyMonkey 
This tool is something you just can't miss. While the packages are expensive, SurveyMonkey is a popular option, especially for several Fortune 500 companies. 
The tool can be used to make a poll using several templates, share them through emails, or embed them on your websites. Additionally, the tool offers some free features, such as email generation and result tracking. 
Although it's an effective tool, it's a bit expensive and offers several limitations in terms of branding.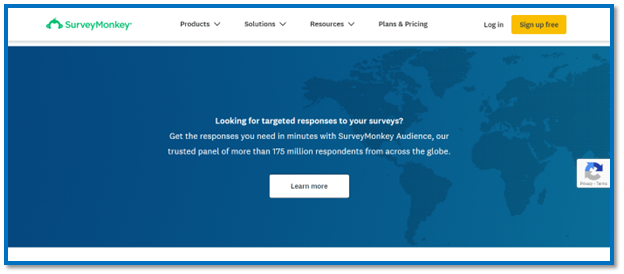 Key Features: 
Embedding feature available. 
User-friendly interface. 
Free features like data tracking. 
Using emails, you can quickly send polls.
Pricing: The premium plan starts at $31/month. 
Zoho Survey 
This can be a great choice if you need everything from customizable options to embedded features. With an easy-to-use interface, Zoho Survey offers ready-to-use questions and templates to make the creation process easy. 
The tool also offers to embed and emailing functionality to disseminate and collect responses.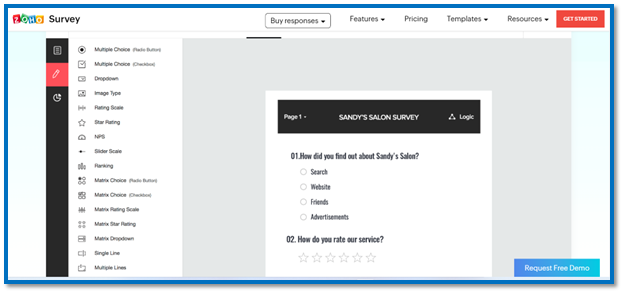 Key Features: 
Real-time data tracking is available. 
Several themes for customization.
Branding features are available to some extent.
An easy drag-and-drop builder to make the creation fast.
Pricing: The premium plan starts at $20/month. 
Wrapping Up: Which Poll Creator Is Right For You? 
Polling is a great way to gather public opinion and improve decision-making in the business world. But, if you have to choose between the best poll apps listed above, the choice would depend on your needs. 
If you need to gather information for an independent project, you can use free tools like StrayPoll and Poll Junkie. Alternatively, suppose you need a high-end poll-creating tool for an entire enterprise and have diversified needs. In that case, you can use SurveyPoint or SurveyMonkey. 
Heena Shah – Content Writer at Sambodhi