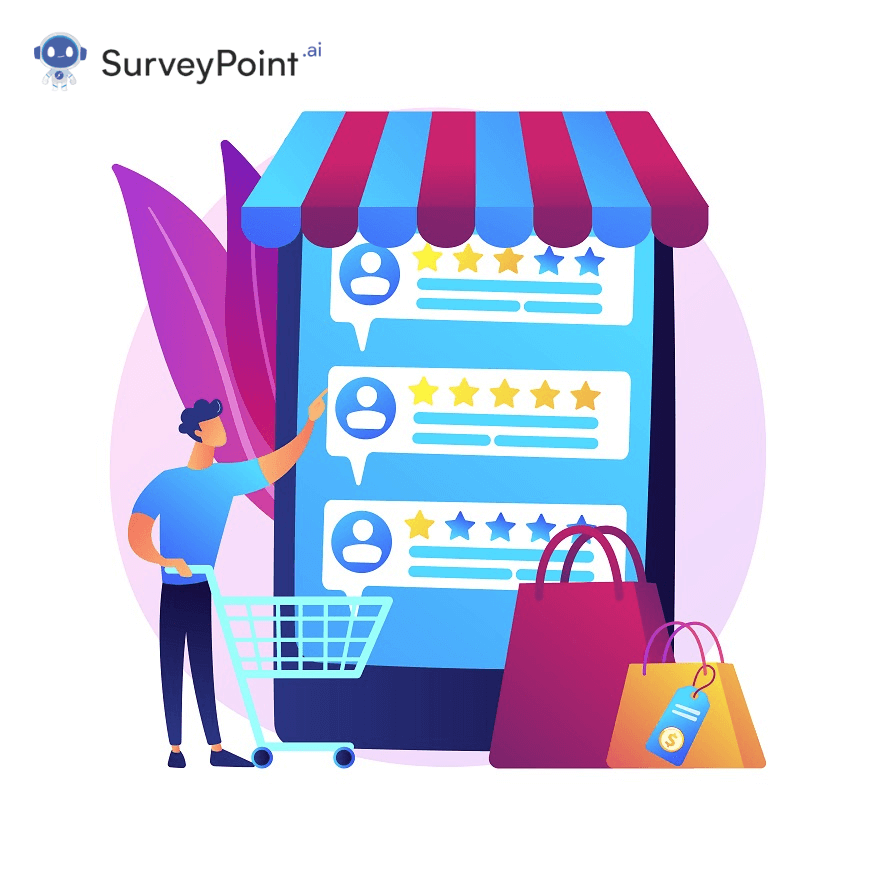 Do you love online shopping? But, have you ever gotten in touch with your customers who buy online goods with you? An online survey from your customers is a great way to determine if they're enjoying their experience. As a result, your services or platform can be improved, and you can serve your customers better. But which questions to include in your online shopping questionnaire?
Here are a few types of questions you can ask your online shopping customers.
General Online Shopping Questions For Surveys
Your online shopping survey can include the following general questions:
How happy were you with the shopping experience?
Will you repurchase our products?
Did you like the shopping process?
Was our website easy to navigate?
Where do you think our website lacks the most features?
Was choosing the products easy for you?
Did you find enough information about the product you bought?
How can we improve your website experience?
Will you recommend our website for online shopping to your friends or family?
What other products can we add to our website?
Where did you discover our website?
Did the previous shopping channel have the same products as ours?
The above questions can help you get a basic understanding of what your customers think about the website. Additionally, this will help you navigate the e-commerce site and improve your website experience.
Related: The Significance of Online Shopping Surveys
Online Shopping Survey Questions For Products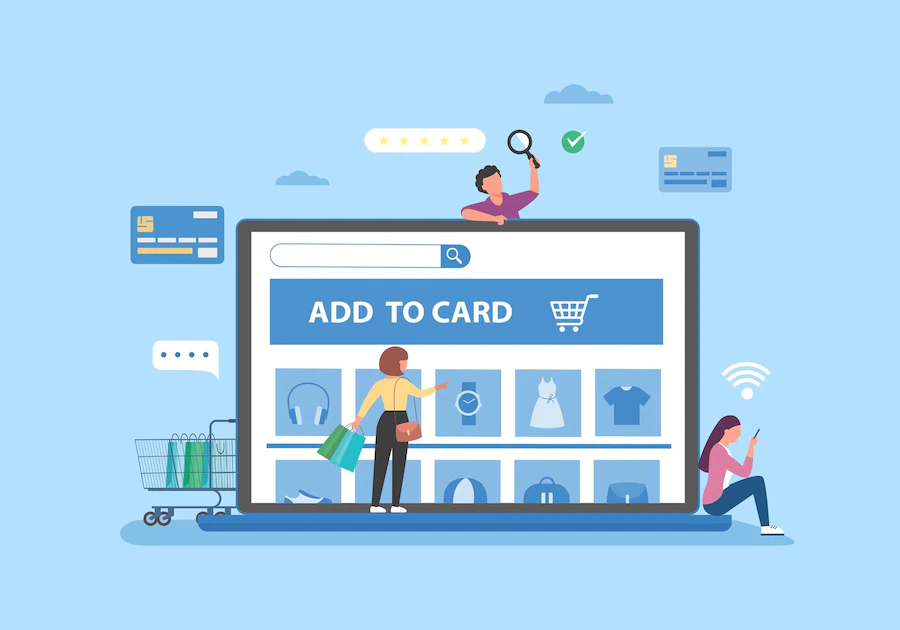 Here's how you can ask questions about your products:
Do you like our product more than our competitors?
Have you ordered from our e-commerce website before?
Did you find a variety when you were shopping for our products?
Was the product information provided on the website sufficient?
Were you satisfied with our product?
On a scale of 1-10, rate the design and packaging of the product.
On a scale of 1-10, rate the features offered by our product.
Are you happy with your recent purchase?
Was the product easy to find on our website?
What did you like the most about our product?
Was the product you just bought easy to use?
Did the product solve its purpose?
Was the product affordable?
Why did you choose our product?
Does the product have better features than our competitors?
Which features in the product do you want to get replaced?
Would you shop for our product again?
Would you like us to add more features to the product?
Is the product feature-rich enough to meet your needs?
What qualities do you think we can add to the product?
What was the most crucial consideration when you were buying the product?
Was it easy to decide what to purchase from our e-commerce website?
The quality of the product always determines whether your customers will come back again or not. While other factors like affordability and easy-to-use features play a pivotal role, quality is the most important. Moreover, ensure to include all the product descriptions properly so that it covers all the product features. This will help the customers easily navigate the information and make the right decision.
Conducting surveys and getting customers' feedback will make you focus more on how you can keep them happy.
Online Shopping Questionnaire Related to Website
Here are a bunch of questions to know the quality of the website:
Do you like how our website is laid out?
Did you have any trouble finding the goods?
Did the search bar function as it should have?
How frequently do you access our website?
Are there any additional reasons you visit our website?
What aspects of our website would you like us to modify?
Do you like the website's colour scheme?
Is the website's material suitably spaced so that the items stand out?
Did the webpage take too long to load?
Have you ever encountered a bad experience with our website?
What suggestions do you have for enhancing our website?
Your e-commerce website can be a significant investment. The better the items are displayed, the more sales you'll get. Therefore, always focus on the website layout, so your users or customers can have an easy and exciting experience.
Survey Questions On Customer Behavior
Take a look at a few questions that can help you analyze customers' behaviour on your website.
Are you at ease making purchases online?
What problems did you encounter when buying on our website online?
How was your online purchasing experience with us?
How was the checkout process?
Did you feel safe when you made an online purchase using our payment methods?
Have you ever had a negative payment-related internet purchasing experience?
Which online store methods of payment do you prefer?
Understanding the user experience on your website can help you tap on specific bugs and improve the overall website experience.
Post-Purchase Survey Questions For Online Shopping
Great! Finally, your visitors converted into customers. However, that does not mean you should stop making efforts to retain them as customers. It is highly recommended to send in a survey once a customer has made the purchase. Thus, you will be able to better understand the experience and how it can be improved.
Are you satisfied with the offerings in the category you were looking for?
How was your buying experience overall?
How would you evaluate your purchasing experience?
Have you bought all the things you wanted?
What can we do to make shopping more enjoyable?
Your shopping cart contains a few items you left behind. Can we know the reason?
Online Shopping Questions For Customer Support
What if a customer has a problem during the buying process? Your customer support executive should be there to help them out. And asking questions about customer support can help you understand how happy your customers are with your selling products.
Was it simple to contact the customer service staff?
Did the executive carefully listen to your issue?
How would you rate our customer support services?
Do you have any suggestions for improving customer service?
How quickly did they fix your problem?
Did the support team help you with your problems?
Related: A Compilation of Surefire Customer Service Email Templates
Online Shopping Questionnaire For Shipping
Here's what to add when trying to evaluate your shipping services:
Did the goods arrive on time for you?
How happy are you with the shipping and delivery experience?
Do you remember if the agent called to confirm your availability during the drop?
Was the logistics partner's conduct appropriate?
Would you tell your friends or relatives about our shipping and delivery services?
Is there anything we can improve about our delivery services?
What aspects of our delivery and shipment did you like?
Have you received timely information from the website about when to expect product delivery?
Wrapping Up
The rise of online shopping is not surprising, given the proliferation of internet access. As e-commerce expands, more and more people will begin making purchases through the internet. According to a research study, in 2021 alone, there were 2.14 billion digital purchasers. That's equivalent to 2.76 billion out of a total global population of 7.74 billion.
You need to know what your clients have been through and what they anticipate from you to provide them with a memorable online purchasing experience.
If you need to research consumers online, try your hands on SurveyPoint. Its versatile and valuable features make gathering information quick and simple.
Heena Shah – Content Writer at Sambodhi