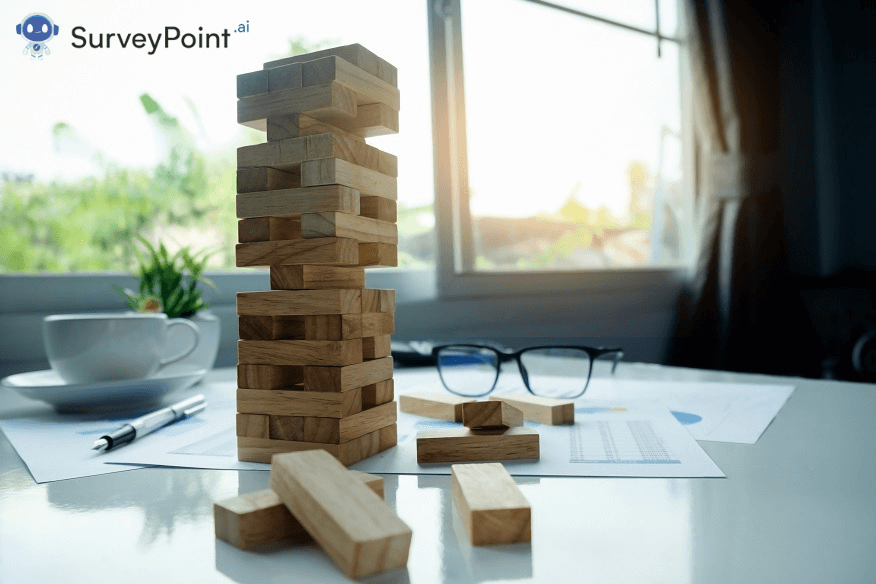 A rising tide of business uncertainty has been observed around the world. Leadership teams are reevaluating their investment strategies in response to changes in the global economy. This suggests that prioritizing projects and gaining funding in a conventional manner may no longer be adequate. Researchers, like those in the fields of customer service and human resources, must adapt to the prevailing climate of economic instability. During these times of uncertainty in the growing economy, it is crucial to gain insight.
Is There A Price Tag Associated With Business Uncertainty?
Making choices is simple when you have all the facts. However, there is no such thing as perfect knowledge when dealing with factors like
the size of your target audience,
how much money clients will spend on your items, and
the cost to service them.
In the face of unpredictability, many companies opt for inaction and cost reduction. Cutting research and insight expenditures to "save money" always leads to a higher bill. However, the cost of making fewer well-informed choices falls on this demographic.
Take this scenario as an example: 
Overpaying for new clients can eat your bottom line if your existing clientele is less loyal than you anticipated. Having less memorable ads might decrease the number of people who see them. On the other hand, if your customers are more loyal than expected or your ads resonate with people, you might regret not spending more.
Is It Prudent To Invest Resources Into Lowering Business Uncertainty?
Businesses can benefit more from market research when there is a lot of unknown information. Here are some overarching ideas that explain why this is the case:
Uncertainty tends to make markets more unforgiving. Customers' expectations have steadily risen over time. Thus, this only adds fuel to the fire. Due to fewer opportunities to gain experience from failed launches, these institutions have less room for error than ever before.
During the economic upheaval, internal indicators are typically at odds with one another. For instance, customers can claim to be more satisfied than ever with a specific product. At the same time, the company records a steady decline in demand and sales. Organizations can go into the root causes of these discrepancies through research. Read this Harvard Business Review article for more information on this topic.
The fact that customer behaviour often changes along with new market conditions exacerbates business uncertainty. Providing value to customers over the long term may require businesses to reimagine themselves.
Statistics also show that research is more helpful during times of uncertainty. As uncertainty rises, so does the cost an organization must bear due to it.
Related: How to Ace Audience Analysis with Market Research 
Is It Possible for Your Company to Benefit from Uncertainty?
There are no assurances in business any more than there are in life. Fear, frustration, and financial loss are all possible outcomes of uncertainty, but they are seldom inevitable. Despite the stormy skies of risk exposure, your company can uncover the silver lining of opportunity with time and effort. Assess uncertainty and adopt tools that facilitate comprehensive data management and analysis.
Make calculated risks, and don't be afraid to be flexible. You will be able to capitalize on growing markets, provide novel solutions for your customers, and discover exciting new methods for boosting your competitive performance.
Related: Agile Market Research: A Revolutionary Way To Gain Insight
How Can We Be of Assistance?
Every day, businesses generate the data they need to crack the code to certainty. And what is the best way to learn whether you're setting the pace or falling behind? A real-time feedback system. Sometimes the survey will explain the "why." Other times, you must hold onto your deerstalker hat and magnifying glass and dig deep into the data. This is where SurveyPoint can be your faithful companion. Connect the evidence to individual perspectives to form conclusions.
You don't have to take our word for it. Check it out for yourself today!
Ready To Future-Proof Your Business?
Sign-up for a FREE account and get a sneak peek into our intuitive survey dashboard panel.
Free Trial • No Payment Details Required • Cancel Anytime
Heena Shah – Content Writer at Sambodhi