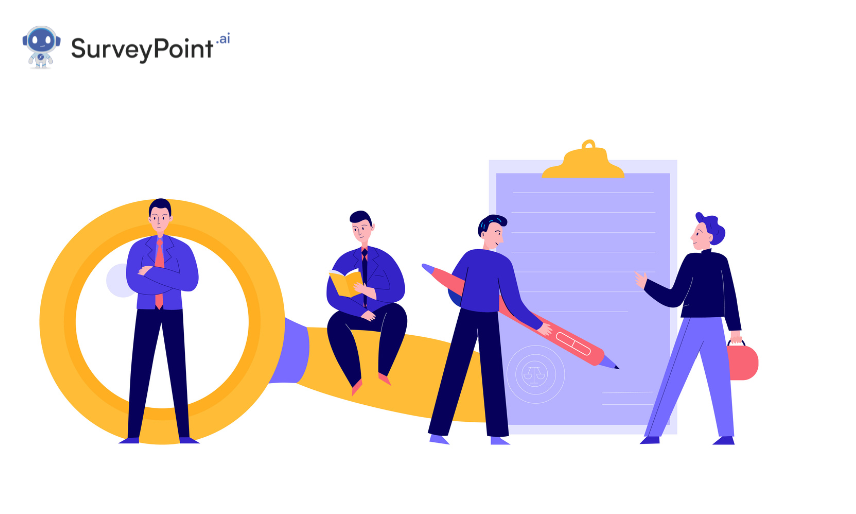 We'll discuss the benefits of leadership evaluation tools in this post and five leadership assessments tools you may use to hone your management skills.
Leaders must be assessed to identify their strengths and flaws and determine whether they can meet specific criteria. If you are in a management position or wish to advance to one, a leadership assessment tool can help you enhance your management abilities. A leadership assessment tool can help aspiring or current leaders grow in self-awareness and improve their managerial skills.
DISC
DISC stands for:
Dominance: Your task-orientedness is evaluated in the dominance category.
Influence: Influence assesses how much attention you devote to leading, managing, or influencing people.
Steadiness: The steadiness category assesses your degree of cooperation and how much you can be relied upon by others.
Conscientiousness: Pay attention to the accuracy and quality of the final product of a task.
One of the most used leadership assessment tools is the DISC model. The DISC profiling exam is easy to use and understand. They are a quick and straightforward leadership assessment technique that may be applied to a wide variety of people. It can be considered the best 360-degree leadership assessment tool.
DISC assessments assess how candidates handle difficult situations, interact with others, and solve problems by asking questions regarding a person's observable actions. The results of a DISC test will reveal if you are more introverted or extroverted and whether you are task- or people-oriented.
DISC gives employers a clue as to how a team member often approaches a problem, how they're likely to respond to a challenge, and how to communicate effectively with them. However, the main critique of DISC is that it's too broad and offers a superficial understanding of a person rather than any profound insight.
Pricing: Price structure depends on plans, with an admin account starting at $4.
Saville
Saville Assessment's exams generally fall into two categories:

personality tests
aptitude tests
A wide range of abilities is tested in the aptitude tests, including verbal, arithmetic, spatial, error-checking, and mechanical. The exam also identifies which cultural orientation is ideally suitable for the individual.
According to the Saville Wave tests, a person's personality is carefully examined in light of their behaviours and traits at work. Instead of present firm managers, aspiring leaders are more frequently subjected to the Saville Wave exams.
The most extended leadership assessment questionnaire takes 40 minutes to complete and will identify a person's strengths, weaknesses, and suggested culture-orientation fit. When you have a lot of information, it will also give you numbers that describe their aptitude and behavioural fit.
The test is undoubtedly more complex than the MBTI and DISC, but the outcomes are straightforward. The final scores are provided on a scale of numbers representing the person's various strengths and areas where he should focus on improving.
Pricing: begins at $39.99 for lifetime access.
You May Also Like: Your Ultimate Guide to Free Video Conferencing App 
Myers-Briggs Type Indicator (MBTI)
Launched in 1962, the Myers-Briggs Type Indicator (MBTI) has been operating for over 50 years. MTBI is a little more challenging than the DISC evaluation, but it is much more successful. It is a free leadership assessment tool. The MBTI evaluates four aspects of an individual's different psychology and how they behave, feel, and think. These four elements include:
Relationship-building attitude.
How you interpret the meaning and assimilate information.
Your decision-making process.
Your response to outside circumstances or information.
The test findings provide in-depth perceptions of a person's abilities and character attributes. These personalities are frequently employed for team-building reasons and are represented by the following four-letter combinations:
Extroverted (E) vs Introverted (I)
Sensing (S) vs Intuition
Thinking (T) vs Feeling (F)
Judging (J) vs Perceiving (P)
One of the 16 letter combinations you obtain after taking the test reveals your personality type. Understanding your personality type might help you better grasp your unique leadership qualities and strengths.
Pricing: Free
Institute for Health and Promotion's (IHHP) Emotional Intelligence
The ability to understand one's own emotions and the emotions of people around one is referred to as emotional intelligence. A comprehensive emotional intelligence test is available through the Institute for Health and Human Potential (IHHP).
As a leader, you will face many situations that will test your emotional stability, and you must strike a balance between positive and negative emotions in order to succeed.
Understanding emotional intelligence may help managers and supervisors control their emotions, support staff members through difficult situations, and effectively deliver and accept criticism.
Pricing: Free access for a lifetime
Gallup Strengthsfinder
The Gallup Strengthsfinder emphasises individuals' strengths more than their preferences, behaviours, or flaws. It promotes a more positive mindset where workers are inspired, productive, and engaged. In the end, this might be more uplifting for morale than just a lengthy examination of someone's shortcomings.
The exam is frequently used to highlight an individual's areas of strength and suggests areas for growth to excel. Each person receives feedback on their top five strengths from a possible 30 after the assessment. This knowledge can be of great use to those seeking to develop their leadership skills.
It is perfect for individual coaching since it enables people to identify the areas in which they excel. Still, the tool loses its value when the team context is considered.
Pricing: Plan prices begin at $49.99. (one-time payment)
The Significance of Leadership Assessments Tools
Leadership assessments can offer business executives or hiring managers various advantages, including:
Maximising your leadership skills.
Develop career growth with guidance.
Increased awareness of oneself.
Boost your organisation's potential for leadership.
Locate and concentrate on management flaws.
Conclusion
An organization's leaders are its very foundation. They don't just lead; they also work, coach, manage, plan, and perform various roles. By setting the direction, they serve as models for others to follow. You need the right leadership assessment tools to discover potential talent.
Many different goals can be met with the ideal leadership assessment tools for your company. Knowing how a person might fit into a particular function in an organization based on the needs of that role is helpful. Regular evaluations can enhance leadership effectiveness and direct the organization's overall progress.