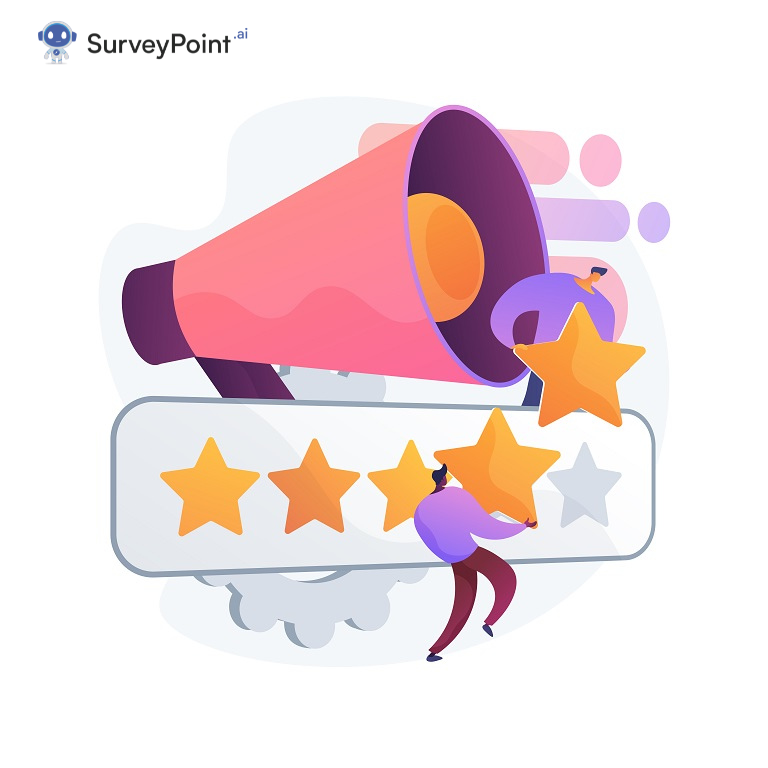 Are you wondering What is a Branded Survey? If yes, this post is your answer. This post will discuss branded surveys' meaning, benefits, and more. So, to know about branded surveys in-depth, please read on.
What is a Branded Survey?
Branded surveys are done to gather the correct information for a brand. As a marketing tool, they help businesses find out how happy and loyal their customers are, what products and services people like the most, and what areas may need improvement. Branded surveys are more specific to one company than regular surveys, which tend to ask the same questions in many industries.
When making branded surveys, it's essential to keep in mind the business's goals and who it wants to answer. The survey's focus should be on the specific measures that show how loyal or happy clients are. Questions should be written in an easy-to-understand way so people can give valuable answers.
Why are Branded Surveys Important?
Branded surveys not only ask questions specific to your products, services, and campaigns, but they also use your brand's colors, logo, and voice to help respondents recognize them. This is important because gaining the trust of your audience and getting them involved is so important.
Most of the time, a branded survey has the following parts:
It is sent as soon as a customer has interacted with a brand:
This sets a standard for good quality. Customers are more likely to fill out surveys if they are about things they have done in the past.
The right things to ask:
Use what you know about your customers to shape the questions on your survey and get more helpful feedback. It's essential to collect personal information like a customer's first name and what they've bought in the past so that you can give them a relevant, helpful experience that generates leads and drives sales.
Tries to find new answers:
If you send out a survey and it always has the same questions, your customers will think you don't care about what they believe.
Easy to understand:
People want to fill out surveys but want to spend only a little bit of time on them. The more likely they will be turned in, the easier they are to finish.
Why Should Branded Surveys be Done?
Branded surveys can be helpful for any company, no matter how large or small it is. Branded surveys may take a lot of time and be hard to do, but larger companies may be able to pay for specialized tools or services to make the process easier.
Branded surveys allow customers to discuss a company's products and services publicly. This can increase customer satisfaction and loyalty to the brand. With this information, changes can be made to better meet the client's needs.
Branded surveys also give customers a chance to provide feedback and show that you value it.
The results of these polls can be used to learn more about the tastes and habits of consumers, which can help with product planning and advertising.
By giving out branded surveys, companies can learn a lot about their customers' needs and how to improve their services and products.
Let us now discuss a few benefits of branded surveys.
Benefits of Branded Surveys
There are many benefits to doing branded surveys for your business, such as getting your customers to trust and believe in you. Here are some reasons you should use branded surveys to determine what customers think.
Make your customers feel like you value them
Asking for customer feedback shows that you care about what they think and want to learn more about them so you can meet their needs. Using their ideas shows that you thought about and valued what they said. These things help build trust, keep customers returning, and sell more to people who have already bought from you.
Increased Reaction Time
If a survey is sent to someone who needs markings, they are less likely to read and fill it out. When a well-known brand does a consumer survey, the results are more likely to be accurate. By using a famous logo, people will know immediately that your survey email is not spam and won't ignore it or, worse, block it.
Respondents are more likely to think carefully about their answers if they get a survey that looks professional and fits with the way your business is known. Respondents are more likely to give you detailed, useful feedback if they think they are talking to a real person from your company.
Increase Brand Awareness
Branded surveys are a great way to remind customers of a good experience they had with your brand. They'll still remember you, which makes it more likely that they'll buy from you again.
As they fill out your survey, they get more information about your brand. The more often they see your brand, the more likely they will remember your company. It also makes them more likely to remember your brand when they come across it in other places. As people share your content with their own networks, the number of people who know about your brand will multiply. All of this might give you an advantage over other buyers when you buy things in the future.
Brand Image Can Be Influenced
Getting people to know your brand is one thing, but ensuring it's a good brand is something else. Custom-branded surveys allow you to discover your audience's thoughts about your organization. How you ask questions can also affect how people feel about your company and its brand. By changing the language, tone, and way the survey is sent out, you can get it to the right people at the correct time.
Better Method for Analyzing
When businesses use surveys with their logo and wording, customers may answer them more deeply and with more trust. Because of this, it's easier to look at data and figure out what it means. If you get helpful answers to your questions, you can come up with and implement changes that you know will help improve the client experience. Because of this, the company as a whole makes more money.
Final Take
Depending on the brand's goals, the target audience's demographics, and the most critical metrics for the business, branded surveys could be changed to meet certain needs. When doing surveys to promote a brand, it's essential to consider which data collection points will give the most accurate picture of customer loyalty or satisfaction. Questions need to be written in a way that lets people answer truthfully. The survey must also be personalized with the company's logo and other visual elements to make it stand out from other generic surveys.
To conduct a survey, you only need Survey Point, an easy-to-use and straightforward platform. Because the price structure is flexible, organizations of all kinds can get the information they need to grow, succeed, and improve.