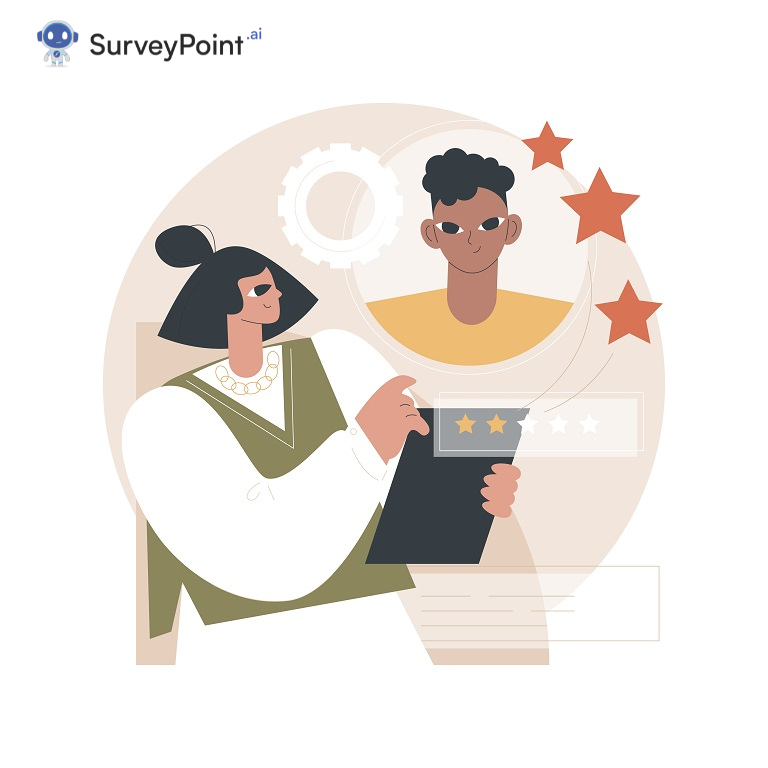 We can better understand consumer behavior in the market by using a tailored survey design. With the help of a well-designed survey, it is possible to collect the data required to improve our decision-making process, prevent problems, and keep the business improving.
Your project's success depends on the survey design you use. We have gathered a list of survey design methodologies along with types and examples to achieve it in the best way possible.
Survey Design Methodology
What is a Survey?
A survey is a systematic way to collect data from a sample to create quantitative and qualitative descriptions of the characteristics of the sample population.
Surveys are carried out to acquire data on the population's attitudes, actions, opinions, and beliefs that cannot be directly observed.
What is a survey design Methodology?
The process of constructing surveys to gain the most insights possible from survey research is known as survey design. It covers creating a survey using an online questionnaire tool or pre-made survey templates.
Designing the optimal survey is crucial since it enables you to understand the market and your customers better. It allows you to make more data-driven decisions and improve areas that need improvement. When done correctly, a successful survey can catalyze significant improvements.
Types of Survey Design
Survey designs can be broken down into four primary categories. They are as follows:
Online surveys
An online survey is among the most well-liked forms. Online surveys are questionnaires that the intended audience can respond to online. These surveys are simple to deploy and easy to construct. Respondents are given plenty of time and room to think before answering.
Data can be gathered and evaluated faster in online surveys, and they are less expensive.
Paper or Physical surveys
This survey used the conventional paper and pencil method. When it comes to conducting field research and gathering data, they are instrumental. These surveys can reach areas where technology and the internet cannot.
It is, however, the most expensive way of data collection. It involves investing significant time, money, and human resources.
One-to-One interviews
Researchers can get information or data directly from respondents by doing one-on-one interviews. It's a qualitative research technique that relies on the researcher's expertise to formulate and systematically ask relevant questions to obtain valuable insights from the interviewee.
Telephonic Surveys
These are conducted over the phone by researchers. These surveys take a lot of time and are occasionally inconclusive. The effectiveness of these relies on how many people pick up the phone and are willing to devote time to answering calls and giving answers.
Survey Design Templates and Examples
A researcher needs a suitable medium to conduct a study and get valuable data so they may make decisions. Additionally, a platform is required in order to design and share these different kinds of research surveys.
One such platform is SurveyPoint, which gives its users access to roughly 50 readily available survey templates. One can also design online surveys for a range of purposes. It lets a visually appealing dashboard that simplifies data collection to create interactive forms, surveys, and quizzes.
Some examples of survey design templates are:
Customer Feedback Surveys
Customer satisfaction surveys are essential to the success of any company or organization. Understanding the demands and preferences of its clients is crucial for businesses or organizations.
For your organization to expand and prosper, it is beneficial to comprehend your clients better and focus on their feedback.
Market Analysis & Marketing Survey
To determine what consumers think about goods or services, use a marketing survey for market research. These benefit a brand's ability to determine if products are reasonably priced, collect consumer feedback, gauge their level of recognition, and more.
You Must Watch: Catchy Survey Phrases: How to Get a Click
Commercial Survey
It is possible to gather detailed feedback or data from customers of many sectors (such as event management, the hotel industry, etc.) by using a professionally prepared survey tailored to various industries.
Through these surveys, the industry participant can learn what they are already accomplishing for consumers' benefit and what requires more attention.
Human Resource Survey
Businesses and organizations can use the human resource survey for employee evaluation, employee happiness, employee engagement, and more.
These can be distributed to employees by organizations, and the feedback they provide can be gathered and used for better employee satisfaction.
Post Webinar Survey
Educators may make sure that every webinar is more effective than the one before it by performing a post-webinar survey. It aids in keeping potential leads on board. Recognizing the best webinar formats enables marketers to enhance future webinars.
Additionally, it helps understand the participants so that educators can adapt their offerings. A deeper understanding of attendance helps to improve lead nurturing efforts.
How to Create the Best Survey Design?
Set survey objectives.
Even before you complete the survey design, it is crucial to consider the purpose of executing a survey. Make sure the study's topic is self-explanatory as soon as you decide what to cover. Other steps will be taken after it is clear what the survey will be about.
Take your time when creating your survey.
Before conducting a survey, all of the specifics must be planned out. Spend time deciding which survey design methodology is most appropriate for your subject.
After you've decided on a goal, select your survey method and create a target population and sample.
Use your questions carefully.
Questions should be used sparingly for optimal results. You need to ask the correct number of questions to get a good amount of data, but if you ask too many, you risk turning off your respondents.
Keep your language simple and avoid jargon and unnecessary details.
Keep things brief and uncomplicated
Respondents may become irritated and less inclined to complete the survey if a topic is not specific and tends to jump about. As a result, arrange the questions logically and stay on the subject. Respondents may lose interest in completing the entire survey if it is too lengthy.
One question at a time.
Respondents may need clarification if questions are asked in branches or all at once. It makes it difficult for them to select the best option from the available options. To help people answer better, it is best to ask one question at a time.
Balance your questions
Make sure to alternate between closed- and open-ended questions. To balance the poll, include both descriptive and objective questions.
Carrying out the survey
Once the survey has been designed and prepared, it is time to conduct it. If the previous steps were completed correctly, this portion should go without a hitch. However, mistakes and unanticipated setbacks frequently occur in practice.
Reduce bias
Bias is one of the biggest problems with conducting surveys. To acquire accurate and useful findings, you must avoid accidentally encouraging your respondents to answer in a particular way or leading them down a specific route.
Analyzing results
The last steps are to assess the results once the survey is finished. To produce accurate results, any researcher must thoroughly examine every part of the data gathered.
This is a crucial phase since you use what you've learned and get the most out of the survey. Consider how the survey links to your entire business and marketing strategy and how you can use the information you learned to take action and accomplish your objectives.
With the powerful analytics platform SurveyPoint, you can explore your data deeply and present it in any way you see fit. This platform allows you to do more than look at graphs and charts.
Create and share a summary report
A summary report is a fantastic tool for presenting your findings to your manager. It's a document that outlines the goals of your survey as well as its main conclusions.
Make sure to state your objectives and the lessons you gained clearly. Present your findings in such a way that anyone can easily understand them.
Conclusion
Designing a survey may seem complicated, and it does call for input and cooperation from numerous departments inside the business. The benefits, though, are worthwhile.
A well-crafted survey may give you a far more profound understanding of your consumer base and their reactions to your goods and services. It can produce beneficial feedback and spark necessary change.