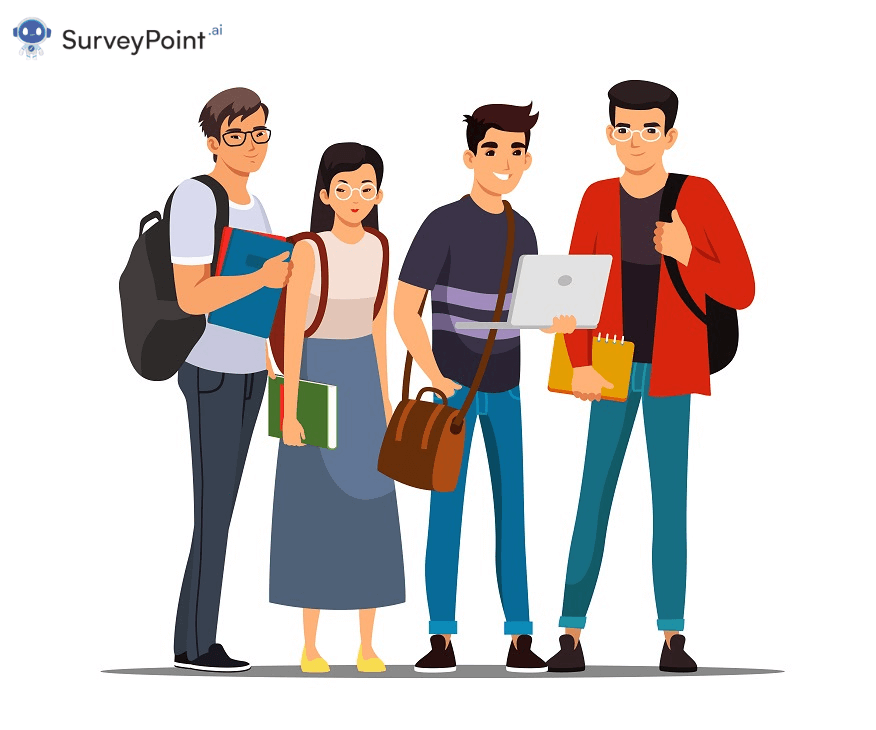 Modern psychology has repeatedly highlighted that any negative impact unleashed into the minds of children and young adults can haunt them for the rest of their lives.
Therefore, modern educationists recommend regularly inspecting schools and other educational institutions. Not to mention, online student surveys remain one of the most convenient options for schools and colleges to get an insider's view of a student.
Why Is Student Survey So Popular?
Generally, student survey is popular among school and college students. By conducting a student survey, an educational institution can gain insight into what students want from them, as well as learn about ongoing programs.
The data gathered from student surveys helps to better plan the next course of action from the perspective of an educational institute. By analyzing the gathered data, the school or college authorities can discover the roots of syllabus development, infrastructure development, and overall student development.
School authorities can also map future expenditures on various fronts for running their institutes by comparing data gathered over time.
Steps To Prepare An Effective Student Survey Form
First, set your goal
While setting your goal— define your motivation. An educator may want to survey the placement team at their college or how the recently introduced sports facility is benefiting their students from an educationist perspective.
Please consider including what you want to know and why— in these surveys. The best approach would be to think about who you want to ask this question to.
Know your audience
In a student survey, you need to change the content or tone regarding the level of the disciples.
For example, in the case of school students, who are comparatively junior and inexperienced, there needs to be detailed instruction that explains the intricacies of the survey questions. However, for college students, the instruction part is shortened.
Also, questions sent to a batch of urban students are very different from those of rural students. Therefore knowledge of your audience is a must for you.
Figure out the nuances of a problem statement
Figuring out your survey audience's exact problem statement helps you yield meaningful results. When you conduct a survey based on 'How well are the class 10 board students preparing for mathematics'. It will likely be different from when you conduct the same survey for 12th-grade science students.
Many students in standard 10 will pursue arts rather than mathematics. They will most likely be acting as a passive audience to the survey.
The survey will, however, be actively taken part in by most students in the class 12 science department, as it will determine their future success in college.
As the underlying concerns for these two seemingly similar problem statements are very different, the two surveys need to be designed differently to achieve an effective result.
Send the survey at the right time
It is extremely essential to send the survey at the right time to your target audience.
For example, for a final-year engineering batch, sending a survey one month before the commencement of the placement journey is futile. Because by that time, the college authority will not be able to utilize the feedback in any way to lessen the placement experience. That's why such a survey is ideal to be sent at least 6 to 7 months before the actual placement commencement date.
The post-placement survey needs to be sent within 2 months of the placement process getting completed. Students who sat for placements are still fresh in their minds and can provide better answers by this timeframe of 2 months.
Build the survey questionnaire
After checking all the necessary parameters, the surveyors must build the survey questionnaire. It is highly recommended in the case of a student survey that it should be
Here we mention a well-drafted survey template that you can use.
Student Satisfaction Survey Template
Dear Students,
At [ School's name ] ABC Academy, we are committed to bringing out the best in every student. Each of our students is special and possesses talents in academics, sports, and extra-curricular activities. The diligence of our students in becoming future leaders adds to the glory of our institution.
This survey was made with my class of seventh graders in mind to make sure they are getting the right kind of support as they continue their intellectual development.
The seventh grade is a pivotal year for students as they prepare for the next level of education, and it is also the first year when children are required to take swimming lessons as a co-curricular activity. ABC Academy provides its students with complete access to all of its departments. Yet, we maintain that no one is safe from scrutiny.
Since I'm filling in as principal at ABC Academy, it's incumbent upon me to hear their opinions on what's working and what could use some work.
A message to the students: If you have any concerns or comments about school policy, I encourage you to fill out this form and share them openly and honestly with school administration.
<Name of the principal>
<Signature>
<Date>
ABC Academy
< Address>
( *) Required
*Your Name
*Age
*Email
*Guardian's Name
Q. Which house do you belong?
Red Blue Green White

Q. Do you attend assembly every day?
Yes
No
Q. What do you enjoy the most pursuing in school?
Academics
Sports
Singing
Instrumen playing
NCC
Q. What is your favorite subject in school?
French
English
Maths
Physical science
Life science
EVS
Social Sciences
Q. Which Subjects are you struggling with? Name them down.
______________________________________
Q. How accessible is your teacher for doubt clearing?
Not at all accessible
Somewhat Accessible
Very accessible
Q. How helpful are your classmates?
Not at all helpful
Somewhat helpful
Very helpful
Q. Which classroom activities do you like the most?
Quiz
Brainstorming sessions
Extempore sessions
Q. How many hours do you spend on homework for a five-day week?
1-2 hrs
3-4 hrs
More than the above options
Q. What is your proudest achievement this year? Share even if it is a small one!
( Describe within 1000 words)
Q. How likely would you recommend our school to others?
Not likely
Most Likely
I would recommend all
Want To Create an Eye-Popping Professional Survey?
Take advantage of all of the advanced features by signing up for FREE.
Free Trial • No Payment Details Required • Cancel Anytime