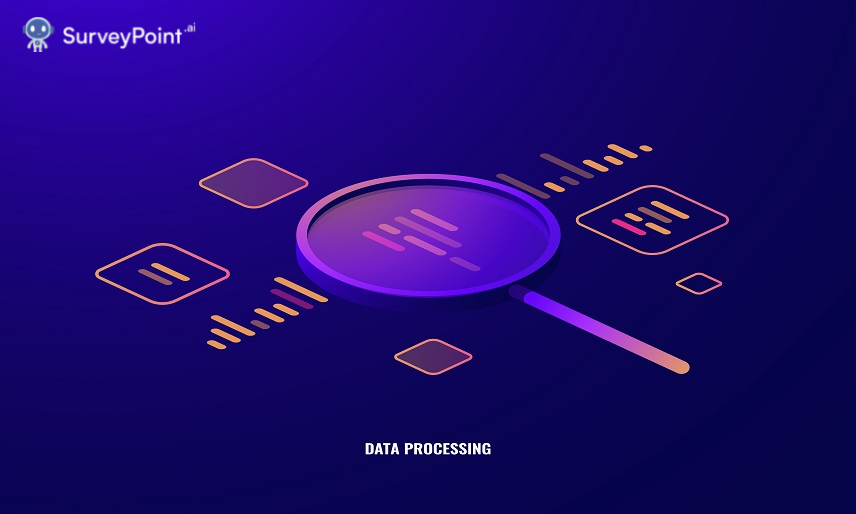 You must be wondering what does SPSS stands for. The Statistical Package for the Social Sciences (SPSS), which will be discussed in this post, is one of the most popular programs for statistical analysis. As businesses worldwide try to get more out of their data, data analysis has become one of the most promising fields of study. But there are many types of data analysis software available for purchase. Here, we will find out what is SPSS, the Types of SPSS, SPSS in Research and more.
What is SPSS in Research?
It is a group of programs that can be used to look at data from the social sciences. SPSS has a fast and clear environment to help you build a model, no matter how simple or complicated. SPSS data is used in many different areas, such as polling, data analysis, market research, and more.
SPSS was made available for the first time by SPSS Inc. in 1968. In 2009, IBM bought it from them.
SPSS is popular because it is easy to use, has an easy-to-understand command language, and comes with a detailed user manual. Government agencies, universities, survey companies, market researchers, marketing firms, medical researchers, data miners, and much more use it for this purpose.
Uses of SPSS
SPSS has four applications that help researchers analyze complex data.
Software for Analyzing Data
Estimates, cross-tabulation, and bivariate analyses are just some of the basic statistical methods that SPSS's Statistics software can do.
Modeler in SPSS lets researchers use advanced statistical methods to build and test models that make predictions.
Survey Software for Analyzing Text
Using SPSS's Text Analytics for Surveys, survey administrators can get helpful information from free-form survey responses.
Researchers can quickly make graphs like density plots and radial boxplots using the survey data and the SPSS Visualization Designer tool.
In addition to the four programs listed above, SPSS also has tools for managing data that allow researchers to choose cases, get data, and change the shape of files.
The SPSS data documentation feature has a place for researchers to keep a metadata dictionary. With the help of this metadata dictionary, information about the data, such as its definition, links to other data, source, application, and format, can be kept in one place.
SPSS can be used to do a variety of statistical analyses, including:
Methods used to describe something, like figuring out how often something happens, cross-tabulating data, or figuring out descriptive ratios.
There are different ways to look at two variables, like t-tests, one-way analysis of variance (ANOVA), correlation, and regression.
Linear regression and other methods can be used to predict how numbers will turn out.
Cluster analysis and other types of factor analysis are examples of foresight that can be used to make predictions about identifying groups.
Moving forward, let's discuss SPSS's advantages and disadvantages.
Advantages of SPSS
The data files used in the statistical analysis can be brought into and taken out of other programs. It can combine files with the same subjects but different variables or with various issues but the same variables. This is just one example of how well it handles data.
Even though SPSS users can save and change syntax files as needed, they are not required to do so. For documentation, syntax files are beneficial because they show how the new variables were calculated and how missing values were handled.
It gives quick and accurate results.
It's fun to use and has valuable charts and tables.
Many more people can use it because it comes in many languages.
Taking care of information well
This program is easy to get the hang of.
Ideal for both qualitative and quantitative data
SPSS reduces the likelihood of making mistakes.
Among the simplest methods of statistical analysis
Users of SPSS can choose the chart style that best fits their data dissemination needs.
Disadvantages of SPSS
SPSS's inability to handle an extensive data set is one of its significant drawbacks. There is a lot of information about some things. SPSS is not the best tool in these fields.
Researchers can only expect their statistical analyses to give accurate results if they get their data in reliable and biased ways. If the difference between the sample and the whole population is small, there is no problem. People will only draw the correct conclusions if the difference is significant.
Even if researchers don't collect data that directly matches the variable(s) of interest, the SPSS analysis will still produce valid results.
Another problem with statistical analysis software like SPSS is that it often simplifies problems that are more complicated than needed.
Types of SPSS
There are two different kinds of SPSS.
Variable View is further classified into:
Name: It is a way to sort things that look like a column field and can hold a unique identifier. Sorting criteria include name, gender, sexual orientation, education level, job title, etc.
Label: It shows the name and lets you change it by adding accents or other symbols.
Type: Data types should be distinguished for optimal utilization.
Width: Here, you may get a good idea of how long the characters are.
Decimal: It clarifies what the numbers after the decimal point mean.
Value: This is where the user puts in the value they want.
Missing: Important Information will be addressed.
Align: The name indicates its intended use: left-to-right alignment.
Measure: It looks at the numbers, ranks, and names users put into the system.
Data View
The rows and columns make up the structure of the data view. We can work with SPSS by importing a file or adding information by hand.
Importance of SPSS
SPSS is widely used by researchers, which shows that it is a revolutionary tool for making it easier to process essential data. Data work is complicated and takes a lot of time, but this program makes it easy to manage and use data with the help of specific strategies. Data variables are analyzed and changed using these methods, and a signature pattern is made. Also, the results can be shown in graphical form so the user can easily understand them. Find out more about data management and what goes into it below.
Transforming Data:
This method is used to change the format of the information. Once the data type has been changed, all identical records can be found in one place, making management much more accessible. When you add new kinds of data to SPSS, it will rearrange itself to fit your system. This means that SPSS can still use legacy data after an OS upgrade.
Regression Analysis:
Some variables in a data file depend on other variables, and this tool helps researchers figure out how those relationships work. It also shows how a change in the value of an interdependent variable can cause the dependent data to change. The main purpose of regression analysis is to determine how different things are connected.
Analysis of variance (ANOVA):
It's a way to compare two or more groups or statistical processes to see what's different. This can be very helpful if you're trying to decide between two ways to solve a problem. The result can tell you a lot about how well and if the method will work.
Multivariate analysis of variance (MANOVA):
This method compares data sets with random variables whose values are uncertain. The Multivariate Analysis of Variance (MANOVA) method can also be used to look at different types of populations to determine what makes them like certain things.
T-tests:
Researchers use this method to find out how the interests of two types of groups are other and to understand how two types of samples are different. This evaluation can also tell you if the output is worthless or not.
Conclusion
SPSS is there to help researchers, scientists, industry experts, managers, and marketers at every stage of the analytics lifecycle, from planning to data collection to analysis to report production to deployment. No matter your business goals, SPSS is one of the best data analysis programs you can use if you have a lot of data to look at.
Survey Point is the place to go if you need access to online survey software. It's one of the best online survey tools, with many useful features like conditional branching and anonymous surveys.