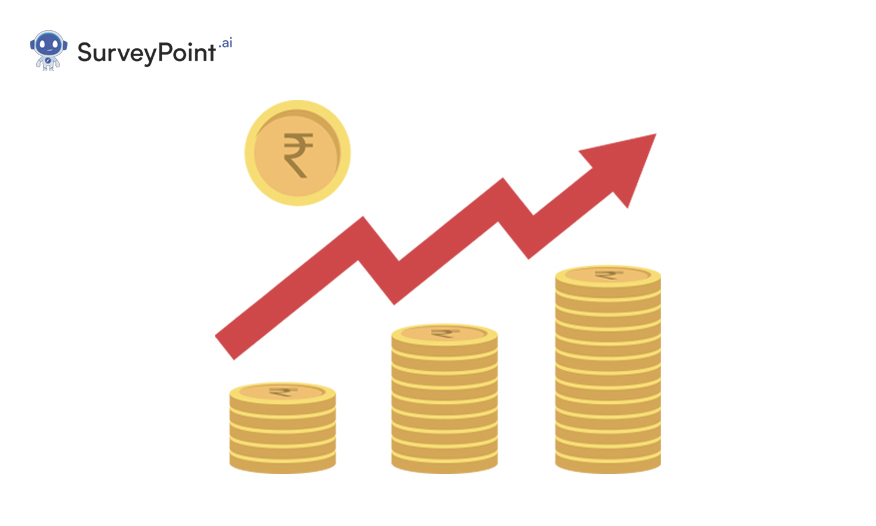 As an eCommerce business, gathering customer feedback is crucial in understanding their needs and preferences. However, finding the right survey questions can be challenging, especially if you are new to online surveys.
The accuracy of the information you gather depends on how your customers respond to your questions. The right questions can help you set goals for improving your product and customer service. On the other hand, if you ask the wrong questions, you might end up with inaccurate information and draw the wrong conclusions.
Don't worry; we have got you covered! To help improve your online store, we have compiled a list of the most effective survey questions you can use with your customers.
For What Reason Should Online Stores Use Surveys to Gauge Customer Opinions?
One of the quickest ways to answer this is to ask for customer feedback. True consumers are the best judges of the quality of your company, service, website, or app.
Reaching out to customers is crucial since you need to know if your offering meets their needs.
However, the right e-commerce survey questions can also help optimize your website in many other ways.
Trace user tastes to create unique online encounters.
Gather both demographic and psychographic data to target your marketing efforts better.
Evaluate and improve the customer's experience buying cycle t every stage.
Detect previously unsuspected problems with the website and correct them.
Determine which factors are boosting conversions and which are not.
Using the criteria above, you may determine the most pertinent questions to ask in your eCommerce customer survey.
RELATED: eCommerce Businesses Questionnaire
Template e-Commerce Survey Questions
We've broken everything down into smaller sections so you may more easily skim for the information you need. The various groups reflect different points in the customer life cycle or typical actions. So, after deciding which interactions or touchpoints you want to focus on, you can select the questions and create your own commerce questionnaire survey.
Pre-purchase e-Commerce Survey Questions
Questions like this are aimed at visitors who are just starting to think about making a purchase. You may have first-time visitors to your product pages, landing pages, or blogs who have never been to your website before.
The questionnaire lets you obtain information about their likes, dislikes, worries, and other feelings.
If you shop online but haven't made a purchase yet, here are some questions you should ask in an eCommerce survey:
When did you last visit this page?
Is there something specific you were looking for when you came to our site today?
What kinds of issues are you hoping to fix when using our services?
What was your first memory of hearing about us?
Is the content appropriate for your needs?
Please tell us what other kinds of goods and services you'd like to see advertised on our website.
Are you satisfied with the results?
When to implement them?
Website pages that don't convert visitors into customers.
By asking visitors to certain landing pages this information, you can better tailor your content to them.
Intended use
If your page conversion rates are underwhelming.
When investigating the market for specific goods.
It's essential to focus on first-time visitors if you want to generate leads and gather demographic information.
Online Shopping Survey Questions Relating to Product Quality
Find out how your product stacks up against the competition, how satisfied customers are with their purchase, and more with these survey questions designed just for online retailers.
Listed below are some questions to ask on your eCommerce website to better understand customer satisfaction with products.
Do you feel the product is of good quality?
Tell us about the results you've been able to get from using our product.
To what extent have you found our product to meet your needs?
Please select the top three product features in order of importance to you.
In your opinion, how much of a bargain is our [product name]?
We'd like your suggestions for how we might enhance our product.
Thank you for your purchase of our goods. Just what purpose do you see it serving in your life?
What is the one thing our product is missing?
In what percentage do you find this statement to be true or false? My needs are being met by [product name].
What do you think about the product's quality, price, durability, and user-friendliness?
Questions to Ask After Making a Purchase
Using these e-commerce questions for online shoppers, you can create a customer journey map after a customer completes the purchase process.
E-commerce post-purchase surveys seek to identify and eliminate causes of customer frustration during the buying process.
Take a look at these buying survey questions to utilize in your research:
What percentage of your friends and co-workers would you suggest our product or company based on your buying experience?
Tell us how satisfied you were with today's purchasing experience.
When an item that was previously out of stock becomes available again, do you get an alert?
What is your overall opinion of the products we offer, and how readily can they be found on our website or app?
Is there a certain product size or color scheme that you wish was offered?
Did you find it easy to check out?
At the checkout, did we not see the mode of payment you wanted to use? If you don't like that option, please tell us why.
How would you rank your time spent in the checkout area as a whole?
What were you worried about if you tried to finish checking out?
Please rate the quickness of our webpage.
Tell us why you like our product better than similar ones.
When to implement them?
The ideal time to distribute a survey is right after a customer makes a purchase on the order confirmation page.
After 24 to 48 hours, you can send the consumer a reminder letter or text message asking them to complete the survey.
Send a consumer who has made a purchase through your app a survey the next time they log in.
Intended use
Send a questionnaire to the customer's inbox once they've completed the checkout process.
If you have a substantial amount of uncompleted purchases on your website.
When new checkout procedures are being implemented.
RELATED: 50+ Surefire Online Shopping Questionnaire To Boost Your Services
Unlock Customer Insights with E-Commerce Surveys
Asking the right survey questions is a great way to find out what customers like and dislike about your site, allowing you to make changes and boost conversions. Thus, increasing your return on investment. However, this would only be effective if the right questions were asked.
Suppose you wish to conduct a survey in the future. In that case, start by pinpointing your intended respondents and the channels via which they might interact with the survey. Then, select a question at random from our bank of e-commerce survey inquiries.
However, accumulating knowledge is merely the beginning. Gaining the maximum benefit from it requires a system streamlining the feedback analysis process.
Tools like SurveyPoint can help process eCommerce customer feedback, even for lengthy open-ended comments. These tools include advanced features such as sentiment analysis and a word cloud generator powered by AI technology.
By sharing the analyzed data, you can improve your website, app, and product with the relevant stakeholders. This approach ensures that customer feedback is promptly processed and acted upon to improve the customer experience.