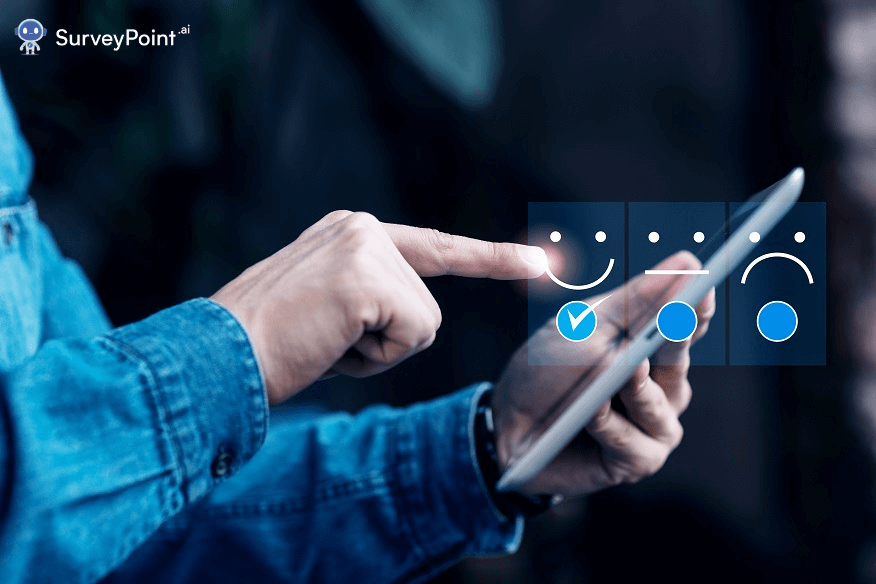 The greatest way to acquire insights that can help you develop a rich consumer experience is to conduct a user experience, or UX, survey.
Do you or your customers enjoy being surveyed on any given day?
Nope.
Is there anything you can do to fix the situation? Definitely!
This can be achieved by collecting useful data on consumer demographics, preferences, and trends using surveys that users will find enjoyable to complete. No matter when you begin doing what's right for your company, there is always time.
Here you'll learn how to create the perfect UX survey, as well as the types of UX surveys available.
User Experience (UX) Surveys: What Are They?
Many tools and approaches are used in user research, including A/B testing, usability testing, task analysis, and user surveys. You may learn a lot about the client experience by surveying your users and compiling the quantitative and qualitative information they provide.
Digital goods, such as websites, mobile apps, and prototypes, can be surveyed at different stages of the customer journey. You can learn about the utility of your software's layout and features by conducting user satisfaction surveys.
Business owners can evaluate the effectiveness of their current offerings and learn more about their clients based on the results of these surveys.
Is It Really Important to Survey Users?
Some arguments are presented below to support the case for why UX research surveys are so crucial.
They provide an easy and inexpensive approach to gather valuable feedback from clients.
Statistics are like candy to investors and stakeholders, who prefer them over their own instincts. You can supplement your vision with complex data to back up your business plans thanks to the information extracted from user experience surveys.
Put up user experience surveys on your website and mobile app to get your audience's direct product and service feedback.
User experience surveys are a fantastic tool for gathering challenging numbers to support anecdotal evidence and scientific hypotheses.
Businesses can improve their products, services, and procedures by collecting detailed information from users.
User experience (UX) design surveys provide valuable feedback to the design team on the digital asset's interface from end users.
The replies to your user research survey will rapidly reveal the people most interested in your product or service.
Diverse User Experience (UX) Survey 
The word "user experience" or "customer experience" covers a wide range of topics. Since UX encompasses various fields, many surveys have emerged to serve the various needs that arise within it.
Customer Satisfaction Surveys (CSAT): Measuring customer satisfaction with your service and products is the goal of these surveys.
Net Promoter Score Surveys: You may identify your most loyal customers and those on the verge of leaving using NPS surveys. Participants are asked how likely they are to promote your business to others. A higher score indicates they are more inclined to advocate for your product.
User Journey Experience Surveys: These questionnaires aim to discover what parts of the experience people like and areas that need improvement.
They can be used at several places in the customer's journey, including the checkout, product page, shopping cart, onboarding, and so on. Constructing reliable maps of the consumer experience using this method is possible.
Customer Effort Score Surveys: Customer Effort Score surveys, or CES surveys, measure how simple it is for customers to do anything with your business, like get a problem solved by customer service. The better the score, the less work they have to do.
System Usability Surveys: A system usability survey can provide a lot of information about your software's performance. It gathers comments from users about the usefulness of various features.
Exit-intent Surveys: If your website has high bounce rates, these surveys will help you understand why customers are leaving.
RELATED: Empathy Maps: A Tool for Getting Inside the Minds of Users
How to Design a Flawless User Experience Survey?
Okay, now we get to the good stuff: building surveys for UX research.
Step 1: Decide what you want your survey to accomplish
The first step would be to determine the purpose of your survey, i.e., "What to Ask."
Is it measuring how loyal customers are?
Are you looking for ways to gauge client happiness?
Need feedback on the quality of your client service?
Is it investigating how well new employees are integrated into the organization?
Learn to identify the specific data points that can help you solve a problem. Now is the time to decide on your primary survey method.
Word of Advice: If you just have one survey to do, focus on that one goal. It's not a good idea to throw a bunch of questions at respondents at once. Doing so will yield ambiguous and contradictory results.
Step 2: Discover your target audience
You need to know who to ask to get reliable information. Data collected from a survey of customers is only useful if the survey's respondents reflect the demographics of your target market.
For instance, if you want to survey users on their onboarding experience, you should only contact those who went through the process rather than the "Skip" users.
Step 3: Design UX survey questions
You can simply establish your strategy for "How to Ask" if you know why you want to acquire client data and from whom you should obtain it.
The moment to raise relevant questions is now. However, make sure you're asking in the proper format. Stay focused on fixing your UX problems without asking any leading questions.
Step 4: Organize UX survey questions
The validity of your survey will be compromised if the questions are ordered improperly.
A good illustration is as follows:
Assume you start by asking clients about their satisfaction with Feature A before discovering which aspect of your offering they find most appealing overall.
Clients are more likely to agree when asked a follow-up question if you emphasize Feature A in your initial inquiry.
Survey takers will be discouraged if the questions are presented in the wrong order. When creating surveys that use branching and skip logic, it is important to remember to keep the questions flowing in a sensible order.
Step 5: Master your UX Survey UI
The user interface (UI) of your UX design surveys should be welcoming and functional, in addition to asking the relevant questions in the right order.
Customer survey participation is heavily influenced by where and how you arrange the submit button, survey options, and questions.
Step 6: Evaluate and iterate
Now that your user experience survey is all set, it's time for a trial run. We recommend testing your survey on a subset of your intended demographic to gauge response rates.
If you suspect something may be wrong with your survey, you can always wing it until you're certain it's accurate.
Ready To Finetune Your Survey Questions?  
Explore our solutions to collect accurate insights, boost ROI, and retain respondents.
No Payment Details Required • Cancel Anytime