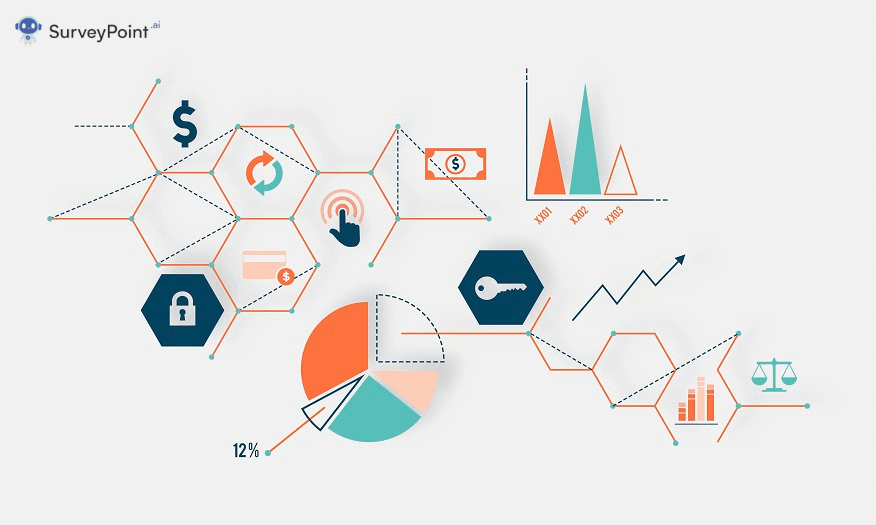 With the rise of big data, cloud computing, and advanced analytics tools, the importance of business intelligence has never been greater.
Business Intelligence (BI) is an efficient tool that may help any company expand its operations and prosper. As defined by experts in the field, it is the practice of gathering data about a company's operations in order to analyze and draw conclusions about those operations.
By collecting, integrating, and analyzing data from a variety of sources, organizations can gain a more complete and accurate understanding of their operations, customers, and competitors.
Business Intelligence (BI) Analysis Types
Business intelligence analysis helps an organization understand market trends, customer needs, and consumer opinions. Together, these data points represent an enormous pool of information that businesses must process.
In today's competitive business arena, technologies aid in complex data processing and management within a shorter time. Also, it helps an organization to make data-backed decisions and see their business generating revenue.
As a result, there are various types of business intelligence research. Organizations benefit from each because they are agile, precise and help them scale. Let us take them one by one:
Spreadsheets: Spreadsheets and Microsoft Excel are some of the widely used BI tools to gather and process data.
Reporting Software: For BI surveys, reporting software is used to organize, filter, and display the data.
Data Visualization Software: This software converts large datasets into visually appealing and easy-to-read graphs using big data visualization software.
Managers can make informed decisions based on this data by quickly gaining insight into market standards.
Data Mining Tools: BI-facilitating data mining tools can process a large amount of data to create patterns. The process highly depends on artificial intelligence, machine learning, and statistics.
Online Analytical Processing: OLAP helps managers analyze datasets from various angles based on different business perspectives.
RELATED: Maximize Your Company's Potential with Power BI Apps
Methodologies Used to Conduct Business Intelligence Process
Surveys
Surveys are the most economical way to reach a larger pool audience and jot down various data. To perform these surveys, most organizations choose reliable survey conducting platforms.
Benefits
Surveys help to conduct BI operations in an economical, cost-effective, and flexible manner. It helps to analyze real-time results.
For conducting BI research, there are various types of surveys available.
Survey Type
Definition
Special Feature (s)
Advantage(s)
Disadvantage(s) 
Example(s)
In-Person Surveys
These surveys are held face-to-face to collect the most accurate data.
It minutely observes a respondent's body traits, expressions, and reactions to derive a conclusion.
Accurate and wholesome information gathering is possible.
1. Costly  

2. Needs highly experienced people to conduct  

3. This can lead to misunderstanding if a question hits a respondent's personal beliefs etc.

Management Evaluation Surveys
Mail Surveys
These surveys are conducted through email to a more extensive set of audience.
It is one of the most inexpensive surveys.
Due to technological advancement, most people have emails.

Thus email surveys can be participated by a large number of people. It has a greater audience reach.
1. Lengthy and time-consuming  

2. Error prone  

3. Low response rate
Governmental Surveys ( population surveys, social cause analysis surveys)
Telephonic Survey
Conducting a live survey with the help of telephones with one or multiple people from single or various locations who are not present in person.
It is a type of In-Person Survey that only happens via telephone.
1. Can strike a friendly equation with the respondent.  

2. In face-to-face surveys, respondents feel a little nervous at times. But in telephonic surveys, they might feel comfortable.
1. Technologically less flexible
1. Governmental surveys  

2. Organizational surveys
Form Surveys
Surveys are conducted to collect specific information with the help of online forms.
Used to survey sensitive topics, like age, sexual orientation, and income of people.
Yields specific information.  

They are short and take less time to complete.
1. Low response rates  

2. Prone to scam
Sexual harassment screening forms
Web Surveys
Online surveys are conducted with survey builder tools to gather information for real-time analysis of business metrics in a cheap but effective way.
Needs survey maker tools to be conducted.
1. Cost Efficient 2. Easy 3. Flexible
1. Can be a bit inaccurate at times
Customer satisfaction surveys
Questionnaire
A questionnaire is a compilation of questions, either qualitative or quantitative. All the surveys accompany a questionnaire, but not all questionnaires are a survey.
Benefits
It helps to reach a maximum number of people in a minimal time. Offline questionnaire surveys can aid in surveying uneducated people.
Polls
They are made of only one question to know the public opinion on a certain matter. Respondents to polls are highly responsive.
Benefits
It can instantly deliver results. Moreover, generalizations can be extrapolated within confidence intervals or in ratios.
Stages of Drafting a Business Intelligence Survey
Stage 1
A vast amount of data needs to be collected from various data points. You can collect information using any of the methods mentioned above.
Stage 2
The second stage of BI surveys is known as analysis. Combining this data with the business intelligence software and its embedded tools makes it possible to analyze a complex pool of information. Cross-departmental scores are analyzed by comparing NPS, CES, and CSAT.
Business Intelligence software can include conjoint analysis, max-diff analysis, trend analysis, text analysis, sentiment analysis, and many more.
Stage 3
Metrics derived from the analysis are then studied in the concluding step. In this stage, the analyzed data are now understood and interpreted to adopt the most suitable business operational and marketing protocols.
Sometimes the analyzed data is transformed into visual infographics during this step.
RELATED: Incorporate Power BI Apps and Upskill your Business
Conclusion
Companies that adopt a comprehensive BI strategy are positioned to stay ahead of the curve and succeed in today's rapidly changing business environment.
In conclusion, business intelligence has the power to transform organizations and drive success by providing decision-makers with the insights they need to make informed choices. With the ever-increasing amounts of data available and the advancement of technology, there has never been a better time to invest in BI.
By embracing a data-driven culture and using BI to its full potential, organizations can stay ahead of the curve, stay competitive, and achieve their goals. So, don't wait any longer – embrace the power of BI today and start reaping its many benefits!
Ready To Future-Proof Your Business?
Sign-up for a FREE account and get a sneak peek into our intuitive survey dashboard panel.
Free Trial • No Payment Details Required • Cancel Anytime