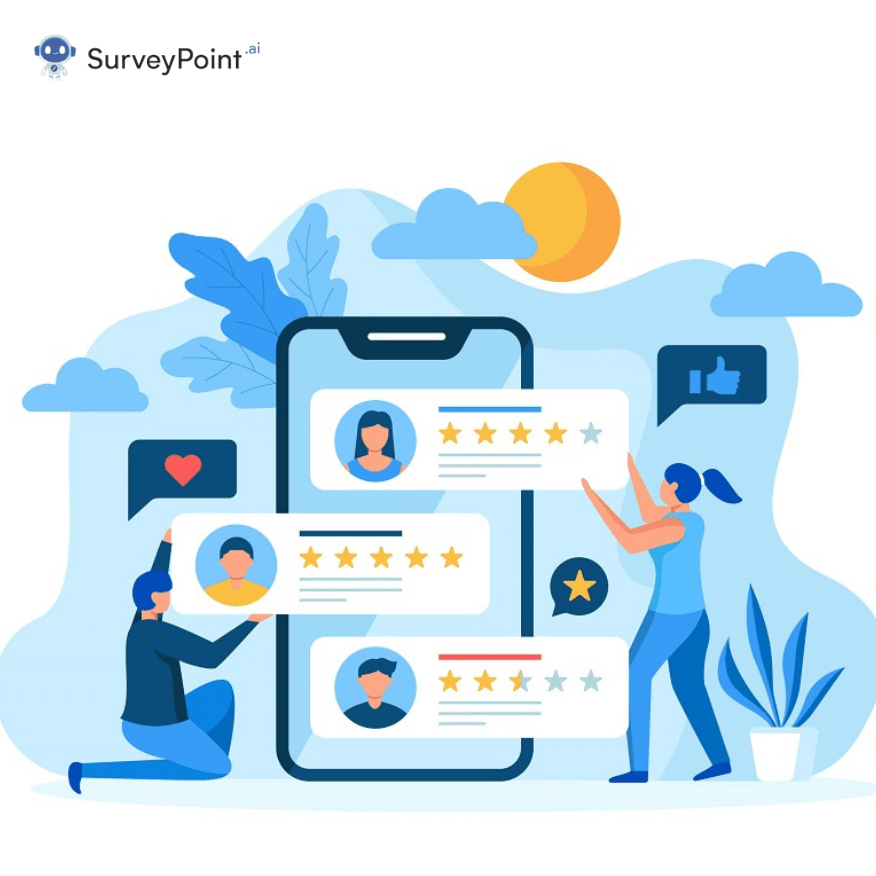 Analytical and efficiency indicators reveal the state of your offerings. However, further investigation is required for the problem and issue diagnosis. Listening to the people who actually use your products is your best bet for gathering valuable information through customer feedback. The best place to look for product enhancement ideas is from your consumers.
What Exactly Is Customer Feedback?
Any information provided by customers about their interactions with your company is considered customer feedback. Consider thoughts, emotions, anticipations, etc. There are three possible interpretations: positive, negative, and neutral.
There is a wide variety of customer comments, but they may often be broken down into two groups:
A. Explicit Response
Customers are polled for their opinions. Now that you can choose the structure and topics, you'll feel more in command. Some standard methods are questionnaires, in-depth interviews, and focus groups.
B. Undirect Response
In many circumstances, you'll need to make an effort to seek out this type of input, but it's worth it. Referrals, online reviews, and social media participation are all good examples.
RELATED: How Can RCA Models Track Customer Experience Challenges? 
The Value of Listening to Your Customers
You can use customer comments to improve your company's performance and expand its reach. In other words, you can't give your clients what they want if you don't know what they want in terms of the service you provide.
Then, if you tailor your offerings to meet those demands, you may expect greater client loyalty and word-of-mouth promotion.
By hearing what your consumers say, you can better meet their needs in the future and avoid any potential complaints.
Customers value being heard as much as anything else. According to studies, 77% of customers have a better positive impression of businesses that actively seek and implement customer input.
How Do Early Website Customer Feedbacks Affect Website Performance?
In order to understand this, we must know about the two types of early feedback available:
I. Prototype Testing and Pre-release 
II. Initial Feedback Upon Website Launch
Prototype Testing and Pre-release 
Building a website or coming up with new features for a product can take a long time. Early involvement of users in the development process can minimize the risk of failure. To ensure that your new designs and prototypes are optimal, you can seek input from different groups and specific control groups.
Improves the overall value of the service or product offered on the website. Incorporate user comments into design revisions to address usability and user experience concerns early on and provide a polished website or product.
Initial Feedback Upon Website Launch
What we mean by "early feedback" is users' opinions immediately after a new website, feature, or page goes online. You can learn a lot about how people react to your website for the first time and use that information to make crucial adjustments that will benefit future visitors.
Using early feedback and optimizing performance as soon as possible saves money. A website's performance, traffic, and conversion rates can all benefit greatly from the early feedback loop being closed.
Tested and Proven Methods for Collecting Customer Feedback
Draw in More Participants with Pop-Up Surveys
A dull survey at the page footer is easy to miss, especially if your website visitors and customers are in a hurry. Furthermore, consumers may never get to the point of providing feedback on your website, depending on where you decide to post your surveys. 
Website pop-up surveys are a great way to prevent this from happening and get visitors' attention quickly, both of which will enhance the likelihood that they will provide feedback.
Implement a Comment Section for User Input on Site Development
Top Design Firms found that 50% of consumers agree that a well-designed website is essential to a successful brand's reputation. The popularity of your website and the impression it makes on visitors depend on various factors. 
Things like the website's theme, loading speed, mobile friendliness, ease of navigation, etc. The input from your audience(s) on your website will help you determine what is most important to them.
Implement Quick Polls
How often do you leave a website or blog midway through because the information isn't what you were hoping for? The same thing could happen to your clients or website visitors.
By conducting online polls, you can find out how well your audience receives your content or support materials. Including a simple "Thumbs Up" or "Thumbs Down" survey at the end of a blog post allows visitors to quickly and easily offer their opinion on whether or not the piece was useful.
RELATED: Getting Feedback That Matters: Crafting User Experience Surveys 
Implementing Suggestions from Customer Feedback
The real value of feedback emerges as you begin to examine it. A lack of input analysis can lead to missed opportunities and wasted time.
Nonetheless, it is not always simple to collect and analyze a lot of qualitative, descriptive input. It is very challenging, if not impossible, to manually analyze huge amounts of unstructured data. Additionally, it may produce skewed and unreliable findings.
With SurveyPoint's assistance, you can rapidly analyze massive amounts of consumer feedback data without spending hours manually compiling and analyzing it. 
Ready To Finetune Your Survey Questions?
Explore our solutions to collect accurate insights, boost ROI, and retain respondents.
No Payment Details Required • Cancel Anytime