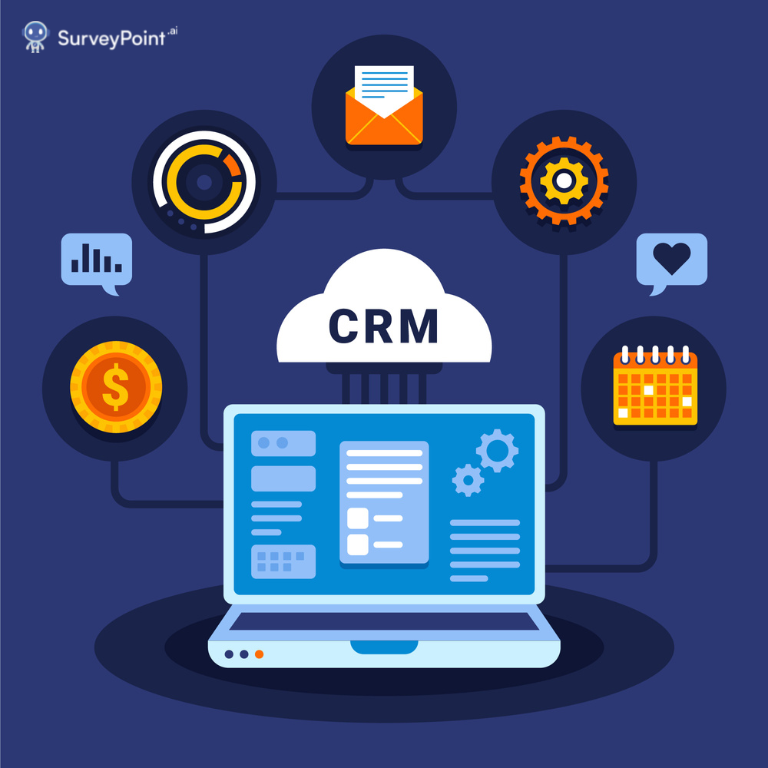 There are several things to consider while selecting customer relationship management software (CRM) software for your company, including price, functionality, setup, and integrations. We will talk about the top 5 CRM software in this article. Each of the platforms mentioned above is special and meets various user demands.
What is Customer Relationship Management Software?
Customer relationship management is a tool that allows you to manage all of your business's interactions and relationships with current and potential clients. Improving company relationships is the main objective of CRM software.
CRM systems assist businesses in maintaining contact with clients, streamlining procedures, and boosting profitability. CRM software enables you to concentrate on your business's relationships with specific individuals, such as clients, service users, coworkers, or suppliers.
CRM software providers offer a range of capabilities, such as locating new clients, securing their business, and offering assistance and extra services during your interaction with them.
A CRM solution allows the sales and marketing team to track and follow a customer's interaction journey with your business. The CRM program arranges this data to provide a comprehensive record of people and organizations. Therefore, enabling you to comprehend your relationship over time.
With CRM software, you can manage marketing campaigns, track service issues, track sales opportunities, and keep track of customer and prospect contact information in one place. It allows anybody at your firm who might require it access to data about each customer encounter.
Everyone in your company has access to information about consumers, including how the company approached them, what consumers purchased, when they most recently purchased it, how much they paid, etc. CRM solutions may help businesses of all sizes expand. Small businesses can particularly benefit from CRMs as their teams frequently need to find methods to do more.
Top 6 Customer Relationship Management Software
Here's a list of the best CRMs available in the market.
Salesforce Sales Cloud
Salesforce is a cloud-based CRM software. It is perfect for businesses that require several customization choices in their CRM application. It is an excellent option for companies of all sizes.
With their own customization choices, internal ecosystem, and third-party and external App Exchanges, the opportunities for developing a custom platform are practically unlimited. Thousands of third-party integration possibilities are available on AppExchange for both paid and free apps.
You have the ability to limit who can view and edit fields in Salesforce. These guidelines remind employees of proper business procedures, especially those newer to the company.
Any data piece you collect can be turned into a report using Salesforce. Numerous pre-built reports are available for deals, activity, top accounts, win ratios, conversion rates, and any other information you could need.
Microsoft Dynamics Customer Relationship Management Software
Microsoft Dynamics CRM is designed to help businesses manage customer relationships and improve customer service. It is a flexible and scalable platform for building business applications.
It is a comprehensive solution for businesses that want to manage their customer relationships more effectively. Microsoft Dynamics offers a range of features to improve overall customer service. Including:
sales automation,
marketing automation,
customer service management
tracking customer interactions,
managing customer accounts,
analyzing customer data
The scalability of Microsoft Dynamics CRM is excellent. It is made to accommodate companies of various sizes. The program is also very customizable. Enterprises can customize the program to match their requirements.
Microsoft Dynamics CRM seamlessly integrates with other Microsoft products, such as Microsoft Outlook and Microsoft Office. It is hosted on the Microsoft Azure cloud platform.
HubSpot Customer Relationship Management Software
HubSpot is a free CRM software designed to help small businesses grow. HubSpot is easy to use and integrates with a wide range of other software.
HubSpot is powered by a single CRM database. Every team in the organization (Marketing, Sales, Service, and Operations) can work off the same system of record. You can connect HubSpot's free CRM tools to Gmail, G Suite, and many versions of Outlook.
There are several types of support available to free HubSpot CRM users. HubSpot offers support for many languages. Free HubSpot users can chat with fellow software users in the HubSpot Community. They can also get expert advice on HubSpot tools in the Knowledge Base. 
You Must Like: 40+ Employee NPS Survey Questions: How to Improve Workplace Satisfaction
Zoho Customer Relationship Management Software
Zoho is a cloud-based CRM software. It offers a range of features, including sales automation, marketing automation, and customer service management. Zoho is highly customizable. It offers integration with a wide range of other software.
Zoho is an excellent choice for businesses of all sizes. It provides affordable plans. Zoho has one of the best scalability potentials as a CRM. Zoho CRM lets people who work remotely accomplish more together as it is highly collaborative.
With the help of Zoho, you can increase leads, speed up sales, and efficiently and effectively measure performance. Valuable programs like SalesSignals, keep track of customer communications across channels.
The "footprint" potential is vast on Zoho. It helps you better understand how each person interacts with your company. Thus, providing a complete picture of when employees are making decisions.
Monday Sales CRM
Businesses with unending sales responsibilities and complicated ventures can benefit significantly from Monday Sales CRM. The platform offers essential organizational and time-saving features. It is a platform that is user-friendly and designed for project management.
Users can take advantage of Monday Sales CRM's user-friendly interfaces and limitless boards for project organization. Also, it is very customizable. Clients are able to configure and combine notification systems with communication tools like Slack.
You may quickly create time-saving automation using Monday Sales CRM without any challenging tasks or coding. With a centralized data source, you can also enhance productivity and save time. Users can prioritize sales possibilities, keep track of client interactions, and automatically log emails that have been sent.
Conclusion
Choosing the right CRM software for your organization might take a lot of work with so many available options. Selecting the appropriate CRM software is essential for organizations that wish to manage their customer contacts and maintain track of client data. The best CRM software to choose will rely on the company's particular requirements.
Before picking a CRM, it is crucial to consider your company's needs as well as its size, budget, and requirements. The CRM software described above provides various functions to accommodate businesses with diverse needs and sizes.