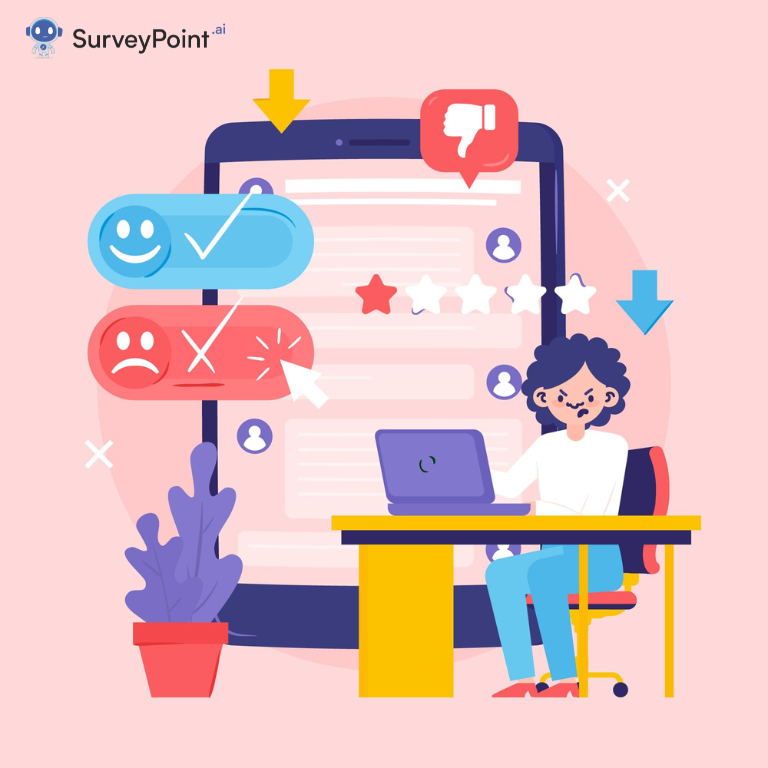 As the internet becomes a more significant part of our lives, managing our online reputation is more important than ever. Whether you're an individual or a business, what people see about you online can affect your personal and professional lives. This is where online reputation management software comes into play. With this software, you can monitor and manage your online reputation to ensure it stays good.
In this blog, we'll explore the best online reputation management services for individuals, including reputation management software free. We'll also talk about how these services can help you protect your brand and maintain your online reputation. So, let's get started!
What is Online Reputation Management Software?
Taking care of your brand's online reputation can lead to more sales and good word-of-mouth. You can make more sales, win over more customers, and improve your reputation within the business.
ORM and PR have some things in common, but you need to do more than switch between the two.
With these connections, PR pros can improve how their client's brand is seen offline and online. "Online reputation management" is all about keeping track of your brand's reputation and how the media talks about it online and keeping a handle on it. This is where online reputation management software comes into use.
Public relations (PR) and online reputation management (ORM) are two ways to control what people think about your business.
The majority of ORM media comes from four sources:
Paid media
Earned media
Shared media
Owned media
Features of Reputation Management Software
What is the point of using reputation software? It is well known that a company's brand growth depends on how well it manages its reputation. Because of this, more and more companies are investing in tools for managing their reputations to improve how people think of their brands. But what should you look for in these kinds of apps? Here are a few things to look for in online reputation management software:
Safe and Sound Web Space:
Business teams should be able to share private information online without worrying about invading their privacy. Because of this, it's essential to set up roles, permissions, and access in a safe environment.
Collaborative Workspace:
Companies this prominent need places where employees and vendors from outside the company can meet online and work together. You can permit multiple users to manage campaigns with many products.
Simple Interface:
Many packages that help you manage your online reputation have a central control panel from which you can send information. Also, it could be where information from many different places, like listening apps, social media, and weblogs, comes together.
Capabilities in Monitoring and Searching:
The best software for managing a company's reputation would keep an eye on any new talk about it and determine where it came from. It also needs to be able to look at different social media sites for news stories and put together reports.
Budget-friendly and Useful:
Using traditional methods, it's not only hard and expensive to keep track of the millions of conversations about a single brand, but it also takes a lot of time and resources. Ensure that the tool you use to reach this goal is valuable and cheap. But, contrary to what most people think, platforms that cost more sometimes produce better results.
Accessible Design:
Due to how quickly new technologies are being made and how many social media sites there are, it is essential to have tools that can be changed. Software for managing your reputation should have features for keeping an eye on the media, databases, and metrics.
Real-time Notifications:
They need to let customers know immediately if there are problems with the products or services they bought.
Packaging:
These programs should condense a lot of information into short summaries that can be used to make good PR plans.
Reporting and Analysis:
Tools for managing your reputation that work needs to be able to track and report on news stories from many different places.
Easy to Set Up and Connect:
It is essential to avoid the problems of using new ideas and technologies. People shouldn't be allowed to set up shop in their building.
Benefits of Using Reputation Management Software
Why should you invest in online reputation management software? Contrary to popular belief, this product's target market is more than just big companies. It doesn't matter how big a company is when it comes to how essential it is to keep an excellent online reputation. If you do, you could help your business's reputation and bottom line. Besides this, reputation software can help your business in many other ways. Some of the many benefits of programs for managing your online reputation are:
Helps clients get their problems fixed quickly
Useful to show you care about customer service
Helps to gain the trust of customers.
Promotes goodwill towards your company within the public
The public has access to more information.
Finds good business opportunities
Allows a person's online profile to grow.
Supports systems for online recommendations
Helps you deal with feedback that could be better.
These are just a few reasons why using software to manage your reputation is good. Many parts of this system can help your business.
You Must Like: Streamline Your Business with Customer Relationship Management Software
Reputation Management Software White Label
White-label reputation management software is a helpful tool that helps businesses offer their customers reputation management services under their brand. This lets companies make their services fit the needs of each customer without changing how the product works. White-label reputation management software enables businesses to track their clients' online reputations, look at reviews, and manage their social media profiles. It's a one-stop shop to protect a business's online reputation and attract new customers. White-label reputation management software is a flexible and scalable choice because it can be changed to fit the needs of each organization.
Here are a few examples of reputation management software white labels.
Many reputation management software solutions offer white-label services.
ReviewInc:
ReviewInc is white-label software that a company can use to manage and keep track of its online reputation. The software lets businesses respond to reviews right from the platform. It also makes custom reports and sends email alerts.
BirdEye:
BirdEye reputation management is a white-label solution for managing a company's reputation. The software gives businesses a central dashboard to keep track of their online reputation across search engines, social media, and customer review sites.
Reputation Loop:
White-label software like Reputation Loop can be used to monitor and manage an organization's online reputation. The platform lets businesses ask customers for reviews and feedback. It also sends email notifications and allows firms to make reports.
Brand24:
Brand24 is a platform for managing your social media and online reputation. It can be rebranded to track and analyze a company's online activity and reputation. The program allows businesses to connect directly with customers and send them notifications and information in real-time.
Yotpo:
Yotpo is white-label software that lets you keep track of your online reputation based on customer reviews and comments. It allows users to respond to reviews and ask for feedback without leaving the platform. It also makes reports and sends out email alerts that can be customized to meet specific needs.
Reputation Management Software for Small Businesses
Small businesses can choose from a wide range of reputation management software programs to help them keep track of their online reputations. Here are some examples:
Hootsuite Insights:
Hootsuite Insights is social media analytics software that helps businesses track how their customers talk about them online and where. The software makes it easy for small businesses to keep track of their web presence by sending out real-time alerts and making custom reports.
BrandYourself:
BrandYourself is a platform that helps businesses of all sizes manage their online reputations. The platform gives companies an easy-to-use dashboard that shows online reviews and mentions. This makes it easy to respond quickly and manage an online reputation well.
Podium:
Podium is software made with small businesses in mind to handle internet reviews. This software makes it easier to collect and manage reviews across multiple channels. It gives firms real-time warnings and feedback that can help them change their ways to get a better online reputation.
Reputology:
Reputology is a tool that lets you keep track of your reputation on different review sites. This is very helpful for small businesses. The program enables companies to respond to reviews from within the platform and get customized reports and alerts and respond to them.
Reputation Management Software for Agencies
Reputation management software can be a powerful tool for agencies that want to help their clients keep track of and manage their online reputation. Here are some examples of software for agencies that are made to manage reputations:
SEMrush:
SEMrush is an online tool that lets businesses monitor their clients' online profiles by sending them real-time alerts and reports. This program helps you manage your social media and improve your search engine rankings, among other things.
ReviewTrackers:
ReviewTrackers was made to help PR firms keep track of and respond to the online reviews of their clients. Now that the software has real-time alerts and analytics, it's much easier for PR firms to monitor their client's online reputations.
Yext:
Yext is software that helps businesses keep track of their client's online reputations across search engines, social media, and review sites. The software's customized reports and analytics allow reputation management companies to monitor their clients' online profiles.
Above, we discussed various examples of online reputation management software.
All these software can be used as the best online reputation management services for individuals.
Conclusion
In the digital era we live in now, businesses and people need to have an excellent online reputation. A few bad reviews or posts on social media are all it takes to ruin an otherwise good reputation. Luckily, people and businesses can use online reputation management software to track and control their online presence. Reputation management software can make keeping an excellent online reputation easier with features like real-time alerts, customizable reports, and social media management tools. Whether you possess a small business, work for an agency, or are individuals, you can find reputation management software that fits your needs. Using these powerful tools, you can track your online reputation and create trust with your customers or followers.