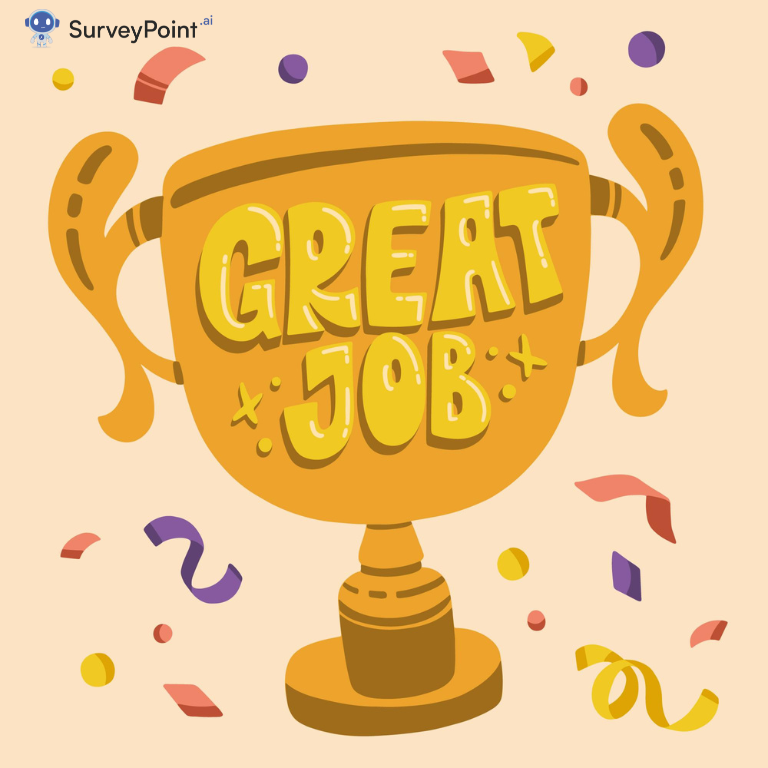 Showing appreciation to your employees is a fantastic way of keeping them happy and satisfied at work. Even a small gesture of employee appreciation goes a long way in boosting employee morale and performance. If your employees are happy at work, they will continue with their lives in a good mood, indirectly bringing about a work-life balance.
In this article, we will look at creative ways to show employee appreciation. We have also gathered a list of employee appreciation quotes and messages that companies can use while handing out tokens, trophies, or gifts.
8 Creative Ways to show Employee Appreciation
Healthy corporate cultures place a strong emphasis on employee recognition. It is an important factor that influences the expansion and productivity of a business. Here are some ideas for how to express your appreciation to your staff.
Sending personalized notes
Writing a heartfelt message is a no-cost employee appreciation idea to show appreciation for their hard work and dedication. Personalized notes are one of the best types of recognition to appreciate your employees not with money but with genuine gratitude and effort. Consider personalizing the message to highlight specific accomplishments or characteristics that you admire. It is also
Take care of their well-being
You can show employees you care about their well-being by offering wellness programs like yoga, meditation, or other activities. Companies can also Organize team events or outings that encourage work-life balance.
Offering flexible work arrangements
Consider offering flexible work arrangements like remote work, flexible hours, or compressed workweeks. Giving employees more control over their schedules can help them feel appreciated and empowered. They can also better manage their personal lives by arranging their work around it.
Employee Recognition and Awards Program
Nothing helps retention and employee morale quite like a consistent program for rewards and recognition. It works as a constant source of appreciation and recognition. This, in turn, keeps employee morale high and increases employee loyalty to the company.
Random Indulgences
You don't need a reason to express gratitude to your staff. Everyone appreciates a pleasant surprise. Surprise your team members by bringing doughnuts to work one morning or by giving out candies or ice cream in the afternoon.
Shoutouts on Employee Collaboration Platforms
Everyone likes some public appreciation from time to time. You can use employee collaboration platforms like Slack, Workplace, Skype, Microsoft teams, or anything else your company uses to do this. Pick an employee you want to appreciate and write a note to them for everyone to see.
Sending Employees, a Personalized Gift
Sending a personalized appreciation gift means giving your employees something unique to each employee; something they want and will appreciate. Therefore this is a good game for small teams.
Companies can encourage employees to give gifts amongst themselves. For example- organizing a Secret Santa every year. It helps to observe and figure out what to give them. Therefore, when your teammates receive their gift, they will be overwhelmed by the effort you put into making them feel special.
Post appreciation messages on social media
Showing appreciation with a social media post on the company's feed can boost an employee's self-esteem. It is also a great way to connect with your employees and showcase their work to your social media audience. Including an employee's photo in the post is always a nice touch, as long as you have permission to do so.
Create department-specific awards
Create a system that recognizes exceptional performance across different areas of the business. Remember, this should be in addition to more broad employee recognition strategies.
A yearly trophy for top employees is a great idea. After all, we could all use a tangible reminder that our work is appreciated.
You Must Like: Maximizing Your Survey Results: How to Identify Survey Target Audience
Employee Appreciation Quotes and Messages
Here are some appreciative quotes and messages you can use:
15 Quotes
"To be able to work and serve is a gift in itself, and that's why we should appreciate our employees for their hard work." – Anna Lee.
"People work for money, but go the extra mile for recognition, praise, and rewards." – Dale Carnegie.
"One of the best gifts you can give someone is thanking them for being a part of your journey." – Unknown.
"Recognition is the greatest motivator." – Gerard C. Eakedale.
"The most important thing in a good company is not the salary and perks, but the appreciation and recognition of employees." – Unknown.
"A pat on the back is only a few vertebrae removed from a kick in the pants, but is miles ahead in results." –Ella Wheeler Wilcox.
"Everyone wants to be appreciated, so if you appreciate someone, don't keep it a secret." – Mary Kay Ash.
"The roots of all goodness lie in the soil of appreciation for goodness." – Dalai Lama.
"The deepest principle of human nature is the craving to be appreciated." – William James.
"Appreciate everything your associates do for the business. Nothing else can quite substitute for a few well-chosen, well-timed, sincere words of praise." – Sam Walton.
"Employees who feel appreciated will always do more than what is expected of them." – Unknown.
"In a world where you can be anything, be kind. In a workplace, where you can be anything, be appreciative." – Unknown.
"Feeling appreciated is one of the most important needs that people have. When you share with someone your appreciation and gratitude, they will not forget you. Appreciation will return to you many times." – Steve Brunkhorst.
"Appreciation is a wonderful thing: it makes what is excellent in others belong to us as well." – Voltaire.
"A company is only as good as the people it keeps." – Mary Kay Ash.
15 Messages
I'm in awe of how you continue to perform well despite taking on extra work. You're the best!
The greatest gift a leader can receive is a dependable staff. I appreciate you being someone I can rely on.
Nothing will be able to stop you if you continue working in this manner!
It's good to work with someone who is always up for a challenge!
Everyone on our team looks to you as an example of hard work and dedication!
We appreciate you always putting in your best effort!
Congratulations on your great victory! Only you could have pulled it off!
Thank you so much for all of your efforts. It's been recognized, for sure!
You never settle for a good job when you are capable of doing a terrific one. We appreciate all the time and attention you put into your work.
Working with you this year has been such a joy. Looking forward to many more years to come!
Your efforts to provide the organization with high-quality work is admirable. May you carry on like you have been doing for the rest of your career. Kudos!
I appreciate you so much for always making time to assist your coworkers. Our team has come together because of it.
Our team benefits greatly from your unique approach. We're so happy to have you here!
We value that you go above and beyond to make sure we succeed. We could not have succeeded without you!
Coming to work is a complete joy, thanks to your sense of humor. We appreciate you keeping us cheerful.
Conclusion
The idea of creating an employee appreciation trend is to recognize the efforts made by everyone in your workplace. While every employee's achievement may not be groundbreaking, every small effort they put into improving your business deserves to be appreciated.
A simple "thank you" shows your employees that you don't take them for granted. It can immediately lift a person's spirits and encourage employees to keep up the excellent work.