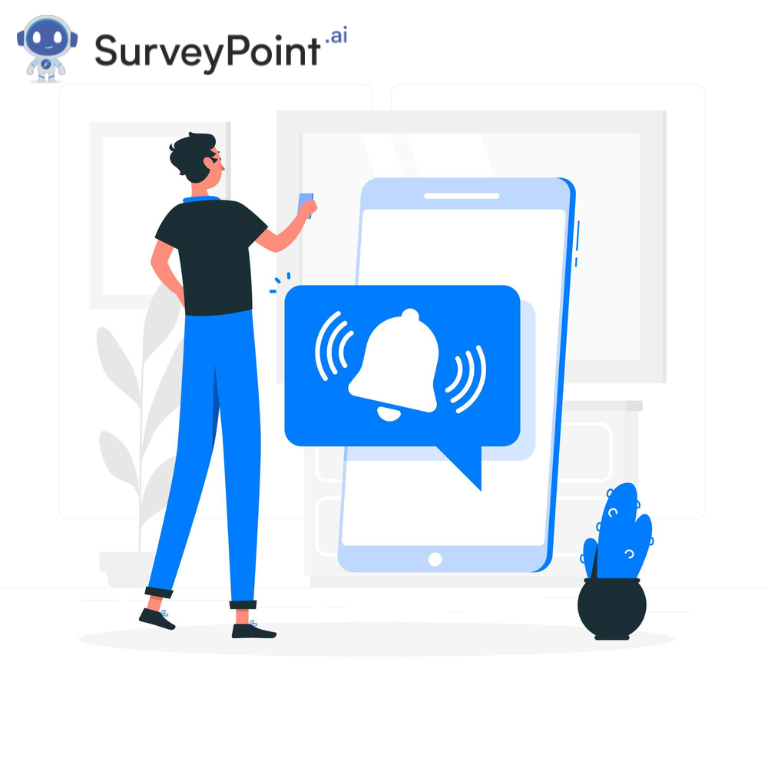 You're missing out if you don't know about Google Alerts. Google Alerts App is one of the most popular and widely used free digital marketing tools for keeping an eye on the news.
This post will tell you what a Google Alert is, how to set one up, and how to use it in more advanced ways. No matter how familiar you are with Google, you can benefit from learning more about Google Alerts.
Believe it or not, investing a few minutes to understand how to set Google Alerts (correctly) can pay significant benefits when boosting your blog audience.
Firstly, we will discuss what a google alert is.
What are Google Alerts?
You can sign up for free Google Alerts using a browser or Google Alerts app to receive updates whenever a specific term is referenced online. They provide real-time tracking of search queries and Google results.
So if you thought the most popular blogs had a crew continually scanning Google for new and exciting material, you'd be wrong. I mean, you aren't entirely off. Simply put, Google does all of your searches for you all the time. There's no need for human intervention.
Google Alerts can be delivered as an RSS feed to your inbox or feed reader. All you require is a google alerts login.
In a moment, we'll look at how to set up Google Alerts, but first, let's explore some of the many benefits of utilizing Google Alerts right away.
Importance of Using Google Alerts
One of the best things about Google Alerts is that you can keep track of almost anything you want.
But there are a few specific things that every marketer and small business owner should do right away with Google Alerts. Here are just a few:
Keep Track of your Brand
Even for small businesses, keeping an eye on online conversations about their brand is essential. Most unhappy customers will only talk to you directly if you ask them to, but they will tell other people about their experience on social media.
If you know whether people like or dislike your brand, you can take the proper steps to keep it from worsening. Education is the key to success.
Pro Tip:
When monitoring your brand's online reputation, include common misspellings and slang terms for your company in your search query. For example, Starbucks might also want to keep an eye on "Starzbuck," "Starbuffs," and "Starsbuck."
Watch your competitors
You can always know what your competitors are doing with the help of competitor analysis. Use what you learn about their products, services, and features to shape your sales interactions, or use their advertising strategies as a starting point for your creative projects.
It never hurts to take a page from the playbook of your competitors. There may have been a scandal involving them that was in the news.
Pro Tip:
Keep an eye out for common misspellings of the names of your competitors, just as you would for their brands. Start by picking three to five main competitors whose brands are most similar to yours.
Monitor Relevant Topics
You can learn more about your market by listening to conversations about your business and the people you want to sell to. It can also help you make posts and content for social media that are more relevant to your audience. All you need to do is put up an alert for a word or phrase related to your topic.
If you know what's happening in your field and what's new, you can act and share information much faster. In addition, it is a great place to get ideas for content marketing campaigns.
No one desires to be the person who misses a big trend for three months and then writes about it.
Pro Tip:
Subject tracking could be used in a lot of different ways. If you want to get a few alerts, you can use Advanced Operators to remove terms that aren't important to your search. You can adjust everything according to your preference in google alerts settings.
Maintain a Record of Your Media Coverage
People who work in public relations know how hard it can be to keep up with press releases. No one has time to keep up with every news outlet, and journalists rarely let you know when they use your press release in a story.
You can immediately find out if a reporter has written about your press release using Google's "News" filter.
Moving forward, let us come to the central part of this topic, i.e., how to set Google Alerts.
You Must Like: Choosing the Best Ticketing System Software: The Ultimate Guide
How to Set Google Alerts
It's as easy to set up Google Alerts as it is to do a Google search.
Please go to https://www.google.com/alerts to check out Google Alerts.
Just type in the words or phrases you want to keep an eye on.
Sign in to your Google Account, or enter the email address where you want Google Notifications sent if you're not currently signed in.
If you are already logged into Google, the email address for your Google account will be filled in for you.
If you want to alter the email address where the alerts are sent, you must first log out of your Google Account.
But remember that you need a Google Account to set up an alert. If you enter an email address that isn't linked to a Google account, you'll be asked to link it after you set up the alert.
Optional: Change how search and notifications are set up.
When you set up a Google Alert and then click the "Show Options" button, you can choose from a few ways to customize it.
How often:
Choose the alerts you want to get from the options below:
"As it occurs" –
Google will send you an email as soon as it finds your search results. You can expect to get many emails about things that are common.
"No more than once a day"-
If more than one result is found on the same day, you will only get one email. An email will only be sent if there are results.
"No more than once a week."
Like the old system, the results you find during the week will be put into a single weekly email message. Again, you will not get an email if there are no results.
Sources:
Choose one or more of the options below.
"Automatic":
Only "News," "Blogs," and "Web" will be shown by default.
"News":
Only include news sources like the New York Times, CNN, and Reuters.
"Blogs":
Mostly made up of Weblogs.
"Web":
Sites that aren't necessarily news or blog sites are also included.
"Video":
Includes sites like YouTube, Vimeo, and DailyMotion for sharing videos online. The alerts match the written descriptions of videos, not the videos themselves.
"Books":
Works by many authors can be found on Google Books.
"Discussions":
Sites like Reddit, Quora, and the IGN Boards are public.
"Finance":
Offer stock charts and reports on the market.
You can keep track of all languages or just one if you want to. You can only choose from a few different languages right now.
Region:
Allows you to keep an eye on all countries or just one. It's like picking a language: all or none of them.
How many:
Only the finest outcomes:
Google picks what it thinks are the most relevant results, but people need to learn precisely how it does this.
Every Outcome:
Here, you can see all of the items that have been indexed.
Click the Create Alert button to start your free Google alert.
Let us now discuss how to set google alerts on android.
How to Set Google Alerts on Android
Open the Google app on your Android device.
Click the "More" icon (three horizontal lines) in the bottom-right corner of the screen.
Tap "Settings."
Click "Google Assistant."
Scroll down and tap "Assistant."
Scroll down and tap "Services."
Tap "News."
Under "Your interests," tap "Add a new interest."
Enter a keyword or phrase for which you want to receive alerts and tap "Done."
Tap the back button (left arrow) to return to the "Services" screen.
Click "Alerts."
Toggle the switch next to "News" to turn on alerts for your selected keyword or phrase.
Customize your alerts' frequency and delivery method by tapping "Alerts settings."
Select your desired settings for frequency and delivery method and tap "Save."
That's it! You should now start getting Google Alerts on your Android device for your chosen word or phrase. You can access these alerts by swiping down from the top of the screen to view your notifications.
Now, if you're wondering how to set Google Alerts on iPhone, that is impossible. You must set up the alerts using a browser or a third-party application.
Conclusion
Google Alerts is one of the most valuable tools for monitoring things. There are many ways to publicize your business, but you can only take advantage of what they can do if you use them. Use Google Alerts to find out what you need to learn to stay ahead of the competition in your business field.
As a free service, Google Alerts has a lot of valuable features. Google Alerts can help you keep track of many things, from brands and competitors to new trends and news. You can even use Google Alerts for stocks.
If you don't already use this popular tool, don't worry. It's always possible to start!