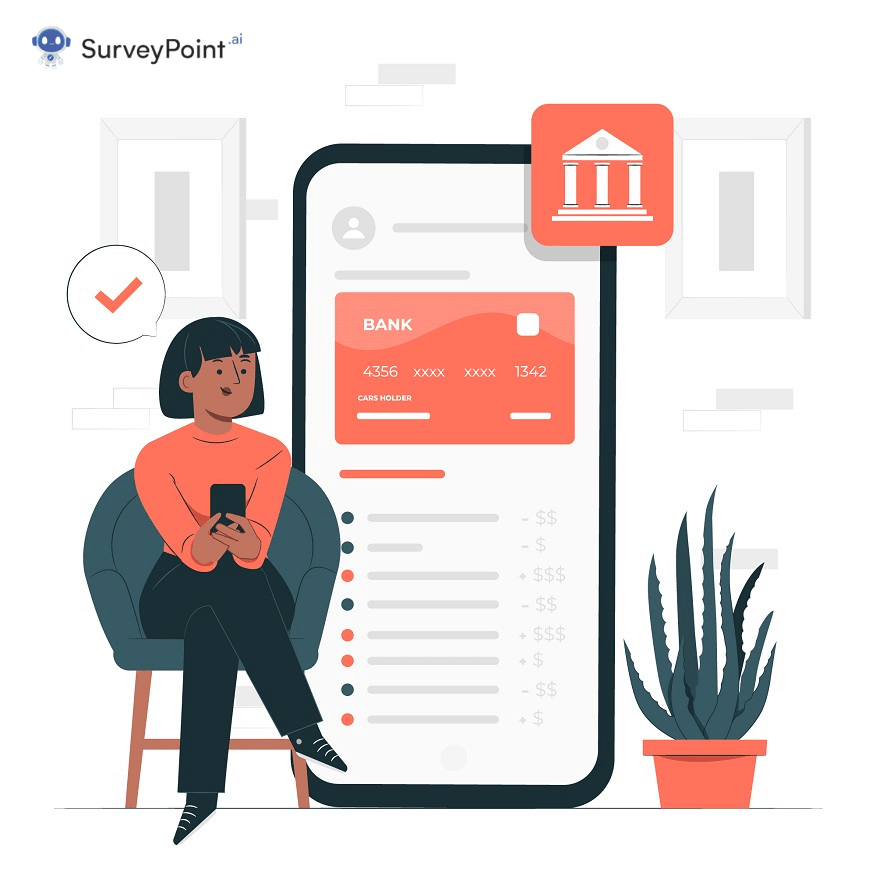 Venmo is a great tool to make your payments easier, but we have got you covered if you are looking for other Venmo alternatives!
Have you ever split a meal bill with your friends? And, if you use an online payment app rather than awkwardly swiping each credit card, you are not alone. According to a Statista report, more than 1 trillion people in the US use online payment modes.
If we set things straight, every reader of this article uses or has used an online payment app at least once in their life. This article will focus on popular Venmo alternatives and what exactly Venmo is.
So, in case you are looking for other online payment apps, read on to explore all your options.
What is Venmo?
Founded in 2019, Venmo is a payment app allowing people to send or receive money from acquaintances, friends, and family.
Pretty much like any other online payment app, right? However, what sets Venmo apart is its social twist. Apart from just sending money, users can chat, send emojis and even comment on their transactions. This gives the entire app a social media-like feel and makes transactions more accessible and fun.
Since 2019, Venmo has been a popular payment option with top retailers like Footlocker, Hulu, and other retail merchants. Users can also use this app to stack up their Venmo accounts to do shopping.
For users, all these services are free. However, merchants are required to pay a transaction fee of 1.75%.
How Does Venmo Work?
To get started on Venmo, download the app from App Store or Google Play Store. Once downloaded, you can ink the app with your debit card or bank account. When lining the app with your credit card, note that Venmo charges a 3% transaction fee on all credit card transactions.
The interface is pretty easy to navigate through. You can start receiving or sending money from/to other Venmo users by clicking on "Pay" or "Request." If you want to add other users to your contact list, search for their username, email, or phone number on the search bar.
When you receive money from another Venmo user, it will be deducted from their bank account or credit/debit card and transferred to your bank account.
A typical Venmo transfer takes bout 1-5 days. However, users can go for an "instant transfer" to send/receive the money within 30 minutes. This feature is subject to a transaction cost of 1.75%.
ALSO READ: Price Sensitivity: Meaning and How to Calculate it
Why Use Venmo?
Here are the top three benefits of using Venmo:
It is quick and easy.
The fact that it's not too complicated to use is one of Venmo's strongest features. To get started, set up your account and add other users to your account. With just a tap on send or receive, you can easily send or receive money from your friends or family.
In short, it does not need a single piece of contact information to initiate the payment. Another thing: Venmo also makes splitting ills easy. You can request multiple people to pay the same bill simultaneously. You can also use the app's calculator to divide the cost equally.
It offers a social twist.
With several custom features, you can add notes or emojis to your transactions and chat with your friends on Venmo. The app makes transactions easier, fun, and lighthearted.
It helps you avoid the awkwardness of messaging them directly by simply clicking on requesting payment from them.
It is free in most cases.
For all basic services, Venmo charges no transaction fees. You don't have to pay any additional amount to the app to facilitate your payments.
ALSO READ: Get the Inside Scoop: Unlock the Power of Online Survey for Your Business
Why Should You Be Looking For Venmo Alternatives?
Venmo is a great option, but it does have its cons. Here are some of them:
It restricts international payment.
To become a Venmo user, you must have a US phone number. Moreover, it would be best if you lived in the US to use the app. And, despite being a US native, you can not request or send funds to your international acquaintances, friends, or family members.
All transactions are public.
Along with your transactions, all your messages and conversations are open to all Venmo users. This is usually a default setting. However, you can make your account private to make your finances more private.
Venmo is vulnerable to potential scams.
The worst part of Venmo is it is vulnerable and has a higher potential for stolen funds. Suppose a hacker gains access to your user account. In that case, they can easily access the connected bank account and tap into all your funds.
RELATED: Get the Inside Scoop: Unlock the Power of Online Survey for Your Business
Top 5 Venmo Alternatives For Safe Payment
Skrill

Having been around for over 20 years, Skrill is more than just a digital financial platform. Apart from basic functions like sending and receiving money, you can also use this app to buy and sell Crypto.
Moreover, you can also apply for a pre-paid debit card or set up a merchant account adjacent to your user account. It can also be used as a transfer platform to deliver or receive funds within a day.
Payoneer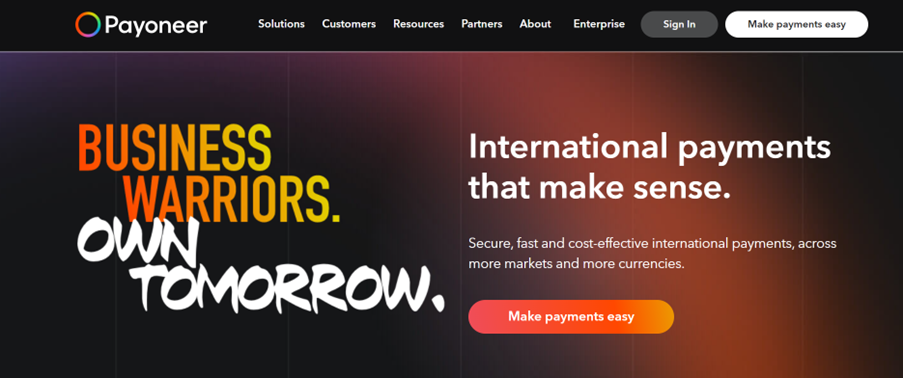 Payoneer is an online payment processing software that has a global presence. Perfect for freelancers and business professionals, this Venmo alternative has relatively lower transaction fees and a seamless interface.
The app also helps the users to pay the VAT directly from their bank account and pay money to their suppliers. In fact, you don't even need a bank account to withdraw money.
Stripe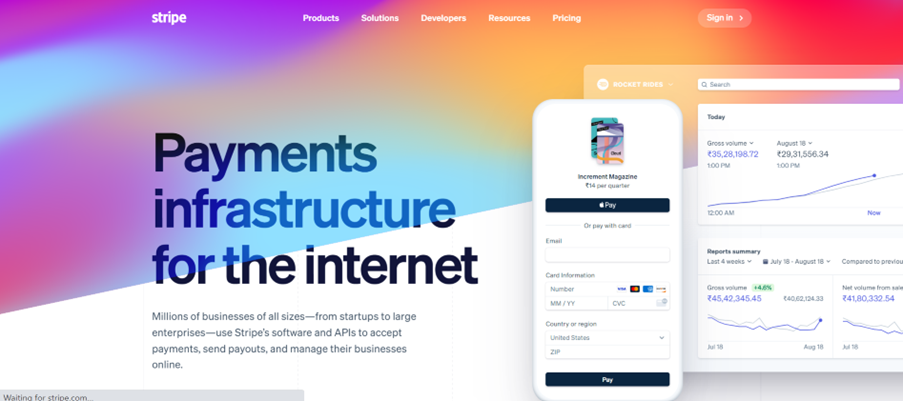 This Venmo alternative is a perfect choice for any business size. Stripe is a popular billing and invoicing software that is easy to use and navigate. It also aids in daily transfer, with the needed amount of security.
In the market for over ten years, it is a good contender for the industry giant PayPal.
WePay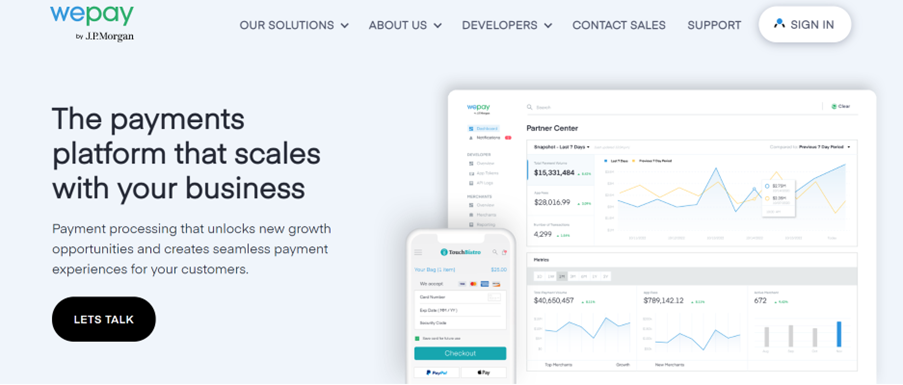 WePay is an online payment company that has built its APIs across several domains like crowdfunding, marketplaces, and other small business software. This app is an excellent tool for empowering creative e-commerce through its flexible payment APIs.
These APIs help reduce the risk and aid you through other compliance burdens.
PayPal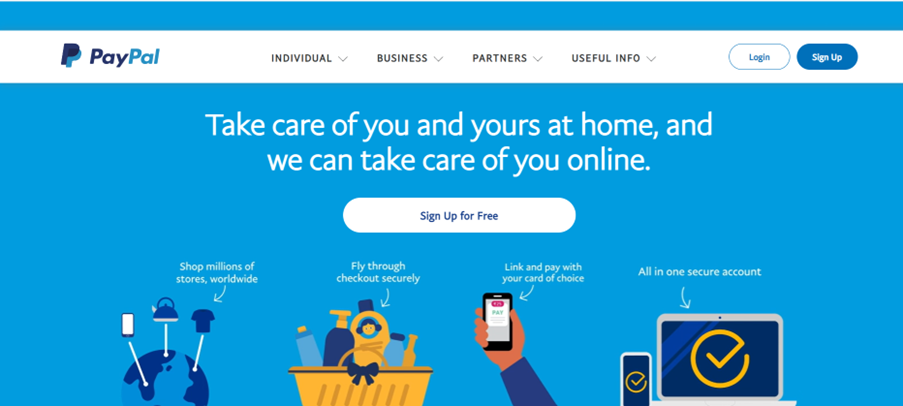 This one just had to be on our list. You can also set up recurring payments and host a website using PayPal pro in addition to basic payment plans.
Freelancers and contractors use this app's features, like invoicing, to curate quick and effective invoices.
Summing It Up
While Venmo is a great way to access easy and quick online transactions, it is not secure enough. And, if you are looking for Venmo alternatives, you can browse the above five options to ensure you follow a safe and secure payment mode.
Want to streamline your online payments even further?
Take a quick survey and discover the perfect payment solution for your needs!