There are a wide variety of waitlist landing pages, each with its own unique design and set of enticing features, but they all have one goal in mind: to move the visitor forward in the buying process.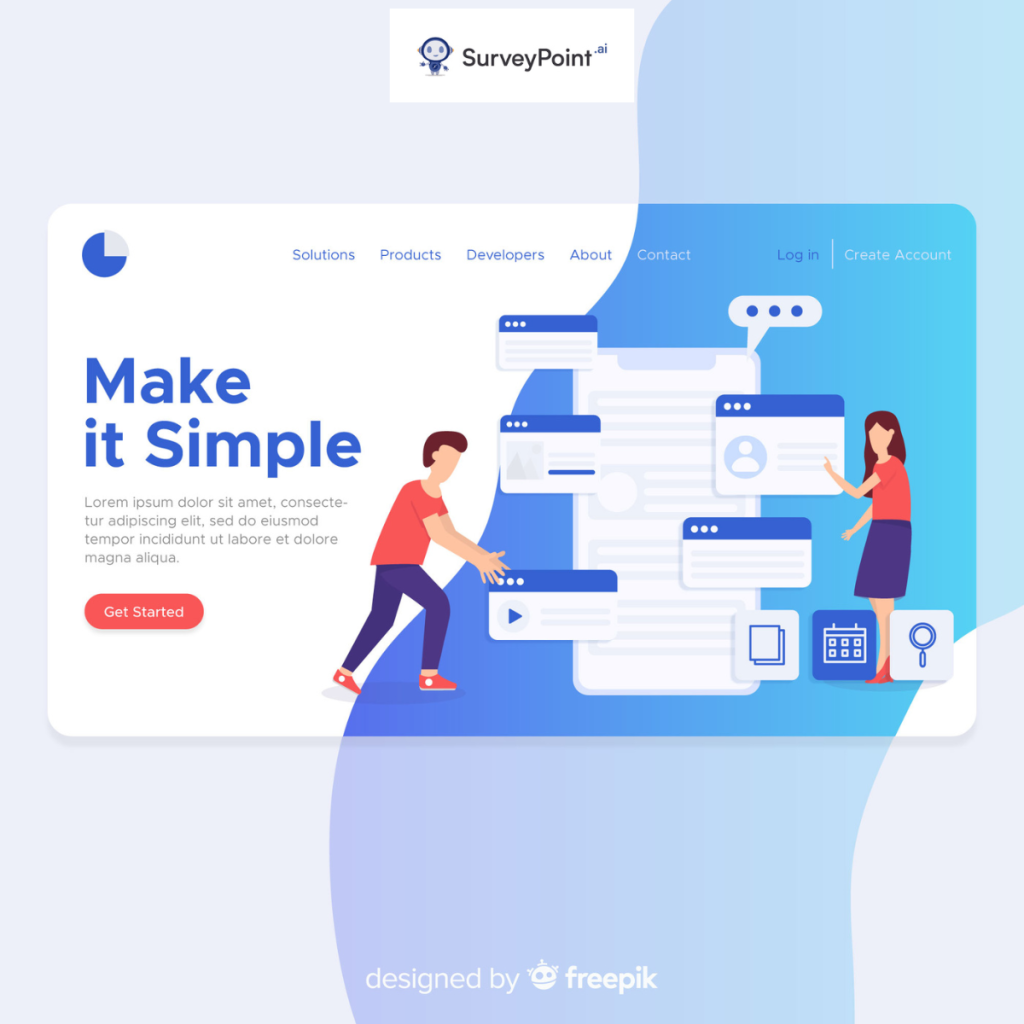 We cover everything you need to know about waitlist landing pages in this article, from how to make one to how to keep users interested in joining the waitlist landing pages on your website or business.
We have discussed the top waitlist landing page examples, which will shed light on the brands' motivations and the unique approaches they took.
The definition of a "waitlist landing page"
One way to get people excited about an upcoming website, product, or service is to create a special landing page for people to sign up for a waiting list. Commonly, the pages will collect email addresses from interested parties by urging site visitors to sign up for alerts when the promised product or service becomes available.
Pre-launch landing pages, also known as coming soon landing pages, provide a sneak peek at the product or service that is still in the works.
Creating a landing page for a waitlist –
It is important to design a waitlist landing page with your intended audience in mind, whether you are launching a new e-commerce product or testing the waters for an upcoming event or service.
Access your Instapage account
Choose a Landing Page Design from the Waitlist
Modify the Text and Images as Needed
Editing can be accessed via the "Call to Action" button.
Personalize Your Sign-Up Page's Integration Settings
Formatting for Mobile Devices: Check and Tweak
Convert to both Mobile and Desktop Formats and Publish
What is a waitlist landing page template?
Waitlist landing page templates are pre-designed web pages for collecting and managing waitlist sign-ups. It usually has a headline, a description, and a form to join the waitlist.
A waitlist landing page template is a starting point for designing and building such a webpage. HTML, CSS, and possibly JavaScript create an attractive and functional user interface. The template can be customized by adding branding, editing content, and integrating it with a backend system to handle waitlist submissions.
What is the purpose of a wait list landing page?
The purpose of a waitlist landing page is to create anticipation and gather a list of interested individuals or potential customers who want to be notified or gain early access to a product, service, or event. By providing their contact information, visitors express their interest and allow the business or organization to communicate with them about updates, release dates, or exclusive offers related to the waitlisted item.
How do you encourage people to join the waitlist landing page?
Present a Deal that is Hard to Refuse
You can make a more alluring offer if you have a firm grasp on your target market. Users will be more compelled to sign up for your waitlist if they are offered an incentive in exchange for doing so.
Popular incentives include the chance to be one of the first to enroll in a course, purchase a one-of-a-kind item, participate in a giveaway, and receive a free book, among other things. Make sure the deal really speaks to your target market's pain points, so they cannot help but sign up.
Additional tasks, such as uploading user-generated images, commenting on blog posts, subscribing to podcasts, etc., can be added.
With a simple drag-and-drop interface, the giveaway builder could not be simpler to operate. You can then share the widget on posts, pages, or a dedicated giveaway landing page without worrying about it getting lost in the shuffle.
Some common strategies for ensuring that visitors joining the waitlist pages stay interested are as follows:
Welcome email: Send a personalized welcome email when someone joins your waitlist. Express your gratitude for their interest and provide an overview of what they can expect.
Regular updates: Keep your subscribers informed about your launch progress. Use email marketing to send regular updates and notifications with relevant information, such as developmental milestones, new features, or behind-the-scenes insights.
Exclusive content: Send subscribers exclusive content that adds value and excites them. This could include sneak peeks, exclusive videos, articles, or access to a community or forum to connect with other subscribers.
Surveys and feedback: Seek input from your waitlist to involve them in the decision-making process. Send surveys or polls to gather their preferences, opinions, and feedback.
By nurturing these relationships, you can strengthen customer loyalty and increase the chances of converting your waitlist subscribers into paying customers.
Waitlist Landing Page Examples
Airbnb's fun and interactive landing page shows users what they can earn by renting out their property on Airbnb and how easy it is.
Landing page lessons:
Dynamic pages can really work well. As soon as you land on Airbnb's landing page, the content immediately adjusts itself to reflect your current situation. This produces a highly personalized and interactive experience for users, which increases the likelihood that they will convert.
Make it as interactive as possible. Users can experiment with the slider bar to get an idea of how much more money they might make if they rented out their property for a longer period of time.
2. HubSpot: This landing page for HubSpot makes such a big deal out of the free offering that HubSpot provides. However, the fact that the software is provided without charge does not necessarily imply that it has restrictive features.
Landing page lessons from HubSpot:
Get your point across quickly. The first three words users read on this landing page will be exactly what they are looking for: free CRM software. They don't need to know much more to get started.
Use white space. HubSpot's landing page isn't too busy or crowded. There's loads of white space, which makes it super easy to read.
These waitlist landing pages use different methods to attract visitors and get them on the waitlist. You can customize your waitlist landing page to match your brand, product, or service to give your audience a unique and engaging experience.
Are landing pages effective?
Absolutely! Landing pages are marketing tools that are extremely effective in their own right. Landing pages, as opposed to a website's homepage, have a singular purpose and are optimized for a particular marketing campaign or offer.
Landing pages have the potential to significantly increase conversion rates if distracting elements are removed and visitors are given information that is relevant to their needs.