Business planning is an important first step for any company that wants to achieve its goals and thrive in its industry. One business plan may be used as an investment proposal, while another may be used to raise capital and detail the company's first few years of operation and its major milestones and objectives.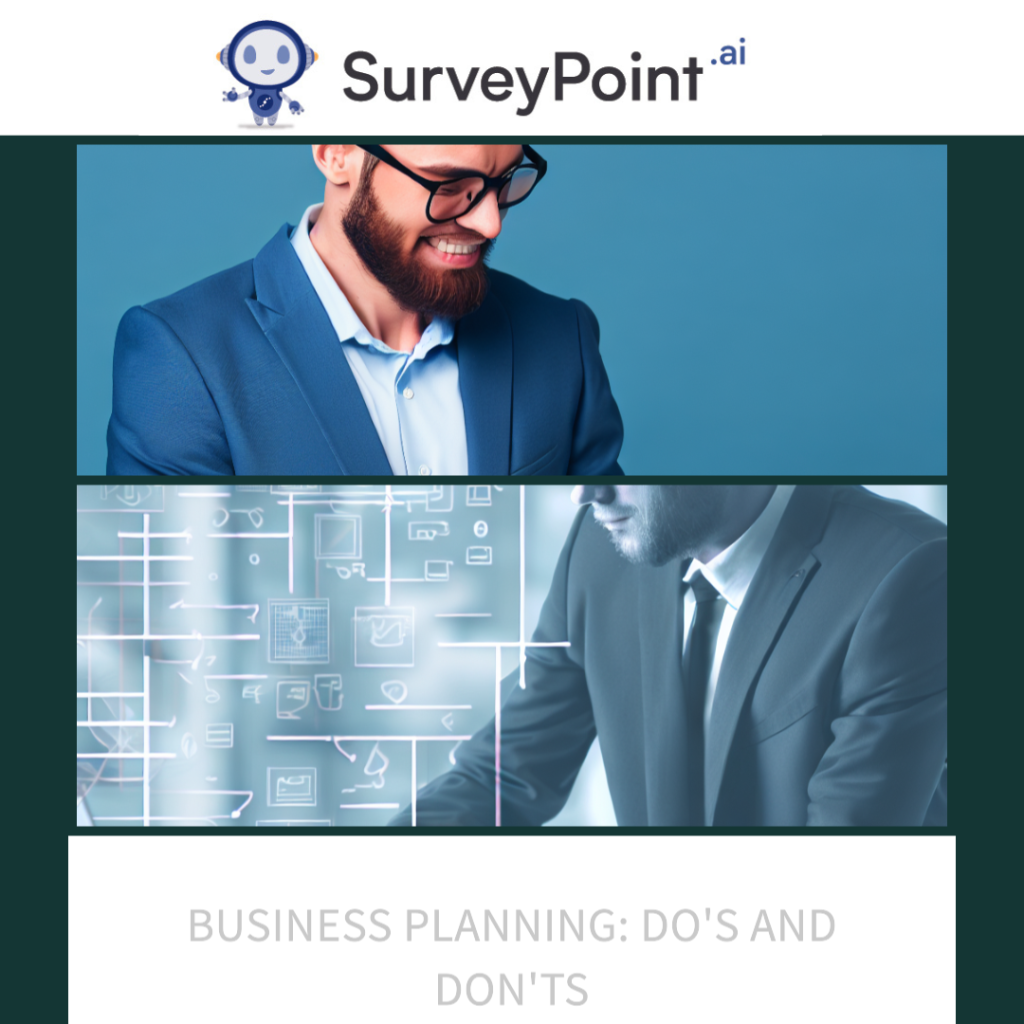 As a first step, developing a business plan is essential for any startup that wants to raise capital from investors or secure a grant from a philanthropic organization.
In this article,we have discussed the necessity of having a business plan as well as the benefits that come along with developing one. In addition, we have gone over the definition of a business plan and the various types of business plans.

What Is Planning In Business
Planning is a function of management that entails establishing goals and deciding on a course of action for the purpose of achieving those goals. In order to successfully plan, managers need to be aware of the external conditions that their organization must contend with and be able to predict how those conditions will evolve. In addition to this, it requires managers to be capable decision-makers.
As an Entrepreneur, What Is a Business Plan?
Entrepreneurs often refer to their business plans as their "road map" to achieving their business goals. It explains where things stand, what is needed moving forward, and what the venture's ultimate goal should be.
Answering the Question, "What Is a Business Plan?"
A business plan is a written description of a company's goals and strategies for achieving those goals. A business plan is a written blueprint for the company that details its intended direction from a financial, marketing, and operational perspective. Established businesses as well as new enterprises use business plans.
A business plan is a critical document that serves both internal and external stakeholders. For instance, before a company has a track record to back up its claims, it may use a business plan to entice investors. It can also be useful in obtaining financing from banks.
The executive team of a company can stay on the same page and make progress toward their goals with the help of a business plan.
Components of a good business plan
A business plan should have important parts that give a full picture of the business and its plans for success. An essential part of any business plan is to have in place the following:
Overview for Executives
Purpose of Organization
Market Research
Supplies and Services
Strategy for Marketing and Sales
Administration and Guidance
Budget Predictions
Essential Resources
Types of Business Plans
Business plans created by entrepreneurs are uniquely individual. However, start-up companies can take cues from a variety of business plan examples. A fundamental familiarity with these types is required before they can be used effectively.
Internal Plan
A company's employees are the target audience for an internal plan. It is possible that these are the people who will eventually fill those roles in a startup. These strategies may be written in a less formal style.
External Plan
A strategy aimed at people outside of your company is said to have an "external" audience. This formal business plan provides extensive financial and operational details about the company. Most proposals also ask for financial support.
Traditional Plan
Detailed traditional plans can be many pages in length. These strategies typically offer a detailed summary of the company. They can be put to use in situations involving the acquisition of capital, the development of business strategies, and the anticipation of contingencies.
Lean Startup Plan
In a nutshell, your business plan is a "lean startup." This kind of strategy takes less time to develop and can be as brief as a single page. The value you will provide to customers, who you will sell to, the technology you will employ, and the means by which you will fund the business are all typical topics covered
Whether you are trying to attract investors or just keep yourself on track, your target audience will dictate the level of detail and complexity in the business plan you create. Many companies offer variants of their plans or make it simple to make adjustments so that they can be molded to fit any need.
Why Is a Business Plan Important?
Business plans are important for sharing the vision of your business with stakeholders and other relevant bodies. It can demonstrate that you haven't just considered the results of starting a business; you've also created a detailed plan to get your business from idea to execution.
An effectively written business plan can be used as a persuasive tool to help others understand and meet your business goals. This could include convincing potential investors to finance your business. It can also help you form additional strategic partnerships after you've been established.
The Executive Summary: Its Purpose in the Business Plan
An executive summary is a brief overview of your company that can be found at the beginning of your business plan or on the 'About Us page of your website. It's a way to hook the reader and provide a concise overview of your business and its near- and long-term objectives.
An executive summary serves as the business plan's "back cover," persuading potential investors and partners that your plan is worthwhile.
What Is a Marketing Plan?
A marketing plan is a working document that details the advertising approach a business will take to attract new customers and expand their existing client base. The goals of the company's outreach and public relations efforts, as well as metrics for gauging their success, are laid out in a marketing plan.
Below are some of the roles and features of a marketing strategy:
Conducting market research to inform pricing strategies and product launches
Messages aimed at specific groups based on their demographic and geographical characteristics
Product and service advertising mediums (including but not limited to digital, radio, the World Wide Web, and specialized print publications) are chosen and tailored for each individual marketing push.
Measures of marketing success and the frequency with which results are reported
A marketing plan is based on a company's overall marketing strategy.
What Is An Operational Plan?
An operational plan (also known as an operations plan, work plan, or operation plan) is a detailed outline of what a group or department will focus on in the near future, typically within the coming year.
The operational plan details things like weekly objectives and responsibilities, including their scope, expected outcomes, assignees, and frequency of execution.
Summary
A business plan is nothing more than an argument for the feasibility of a proposed venture. The more time and effort you put into developing your business plan, the better your chances of realizing your goals. Extensive research, input from your team or board of directors, and a good template to help you organize your thoughts will all be helpful as you write your business plan.