Online ordering has grown in popularity in a world where efficiency and convenience are valued. Understanding the intricacies of online orders is critical whether you're a customer looking for your favorite cuisine or a business owner hoping to expand your customer base. In this tutorial, we'll go from understanding what online ordering is to creating your online ordering website.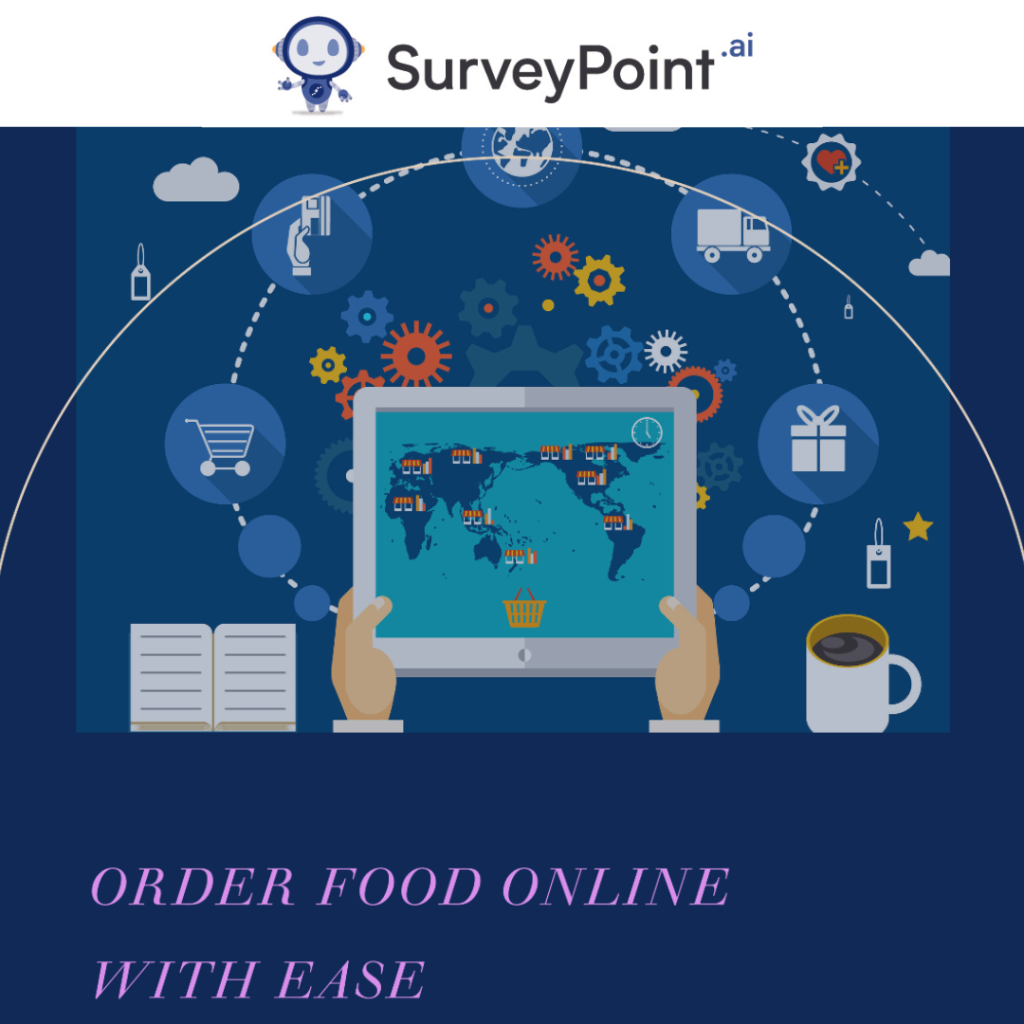 What exactly is Online Ordering?
At its root, online ordering is a simple but revolutionary concept. It orders products and services online, generally via websites and mobile applications. This method has made it easier for us to access services, shop, and eat, making our lives easier.
The range of online ordering options is what makes it so appealing. It's a concept that applies to multiple sectors rather than just one. Here are a few typical examples:
1. Food takeout and delivery:
This is one of the most popular and widely used techniques of Internet ordering. You may browse digital menus, place orders, and have your meals prepared and delivered to your door. Uber Eats, Grubhub, and DoorDash have all succeeded in this industry.
2. Online purchasing:
Online shopping has a massive business, selling anything from food and books to apparel and technology. E-commerce behemoths like Amazon, eBay, and Shopify have enabled this transformation.
3. Transportation and ride-hailing services:
People may now arrange rides using mobile apps from firms such as Uber and Lyft, eliminating the need to hail a cab on the street.
4. Lodging and transportation:
Customers can book travel services such as hotels, flights, and vacation rentals through online travel firms such as Expedia, Airbnb, and Booking.com.
5. Online Services:
Online ordering provides access to various services, such as software subscriptions and video streaming. A membership is necessary to enjoy the services provided by corporations such as Netflix and Adobe.
Now that we've defined online shopping and the businesses it touches, let's look into the exciting potential of creating your online ordering website.
How Do You Make an Online Ordering Website?
Step 1: Define your niche and business model
Before you understand the technical intricacies, you must understand your niche and business plan. Will you focus on online shopping, food delivery, or something different? Your target market, business strategy, and unique selling point (USP) should all be determined.
Step 2: Select a domain name and hosting
Choose wisely because your domain name serves as your online persona. It must be distinct and relevant to your field. After you've decided on a name, register it and get hosting. HostGator, SiteGround, and Bluehost are examples of popular hosting businesses.
Step 3: Select a platform for your online business
E-commerce platforms such as WooCommerce (for WordPress), Shopify, and BigCommerce provide the framework for your online store. Choose one that provides the capabilities you desire while also being suitable for your business plan.
Step 4: Create your website
The design of your website is the first thing visitors notice. Choose a straightforward, user-friendly design with great pictures and succinct product descriptions. Use pre-designed themes or collaborate with a web designer to create a more unique look.
Step 5: Include Basic Elements
Depending on your niche, you'll need specific characteristics. Meal delivery websites should offer features such as online menus, ordering, and delivery tracking. E-commerce websites require shopping carts, payment gateways, and product pages.
Step 6: Mobile Optimization
Given that the majority of customers browse and make purchases on mobile devices, making sure your website is mobile-friendly is critical. Most e-commerce systems have responsive designs that adjust to the size of the screen.
Step 7: Implement Secure Payment Processing
When it comes to online payments, security is everything. Integrate secure payment processors such as PayPal, Stripe, or Square to protect your clients' financial information.
Step 8: Set up Inventory Control
If you sell tangible things, effective inventory management is critical. Monitor product variations, restock notifications, and stock levels with your e-commerce platform's inventory capabilities.
Step 9: Plan your delivery and logistics.
If your company makes physical deliveries, you must have a solid logistics and shipping strategy. After coordinating with reputable carriers, add delivery options and fees to your website.
Step 10: Launch and test
Before launching your website, thoroughly test its usability, functionality, and performance. Find and solve any bugs or problems you find. You can throw it after everything is in place.
Step 11 : Advertising and marketing.
The building of the website is only the first step. To attract customers, promote your online ordering platform via social media, email marketing, SEO, and online advertising.
Conclusion
Online shopping has drastically transformed how we obtain goods and services. Whether you run a food delivery service, an online store, or offer specialized services, the internet has enabled you to access a larger audience. Making your online ordering website is entirely achievable with the right approach, resources, and dedication, and it opens up a world of possibilities in the digital age.