In today's digital age, the ability to seamlessly integrate e-commerce functionality into your website is crucial for online businesses. If you're running a WordPress website and seeking to transform it into a fully-fledged online store, you're in the right place. In this comprehensive guide, we'll delve into the world of shopping cart plugins and explore how they can elevate your WordPress website into a powerful e-commerce platform.
Setting up an online store with WordPress can be a game-changer for your business. It not only expands your reach but also allows you to tap into the global e-commerce market. To make this transformation possible, you'll need a reliable shopping cart plugin. Let's start by understanding what a shopping cart plugin is and why it's essential for your WordPress site.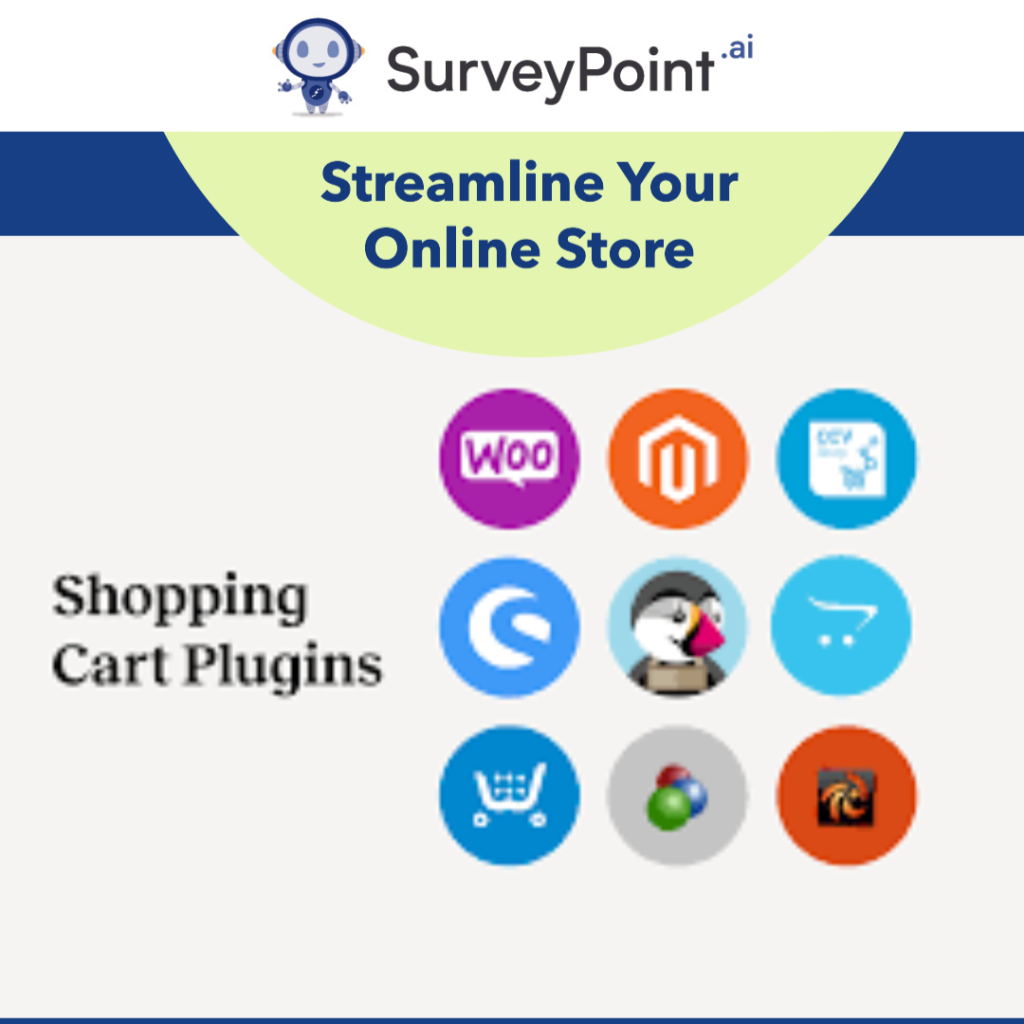 What is a Shopping Cart Plugin?
A shopping cart plugin is a software component that integrates seamlessly with your WordPress website, enabling you to manage product listings, handle customer orders, and facilitate secure payment processing. Think of it as the backbone of your online store—the virtual shopping cart that your customers use to select and purchase products or services.
Why You Need a Shopping Cart Plugin
Streamlined Shopping Experience: A shopping cart plugin provides a user-friendly interface for customers to browse products, add them to their cart, and proceed to checkout, creating a seamless shopping experience.
Payment Processing: These plugins often come with payment processing options, allowing you to accept various payment methods, from credit cards to digital wallets, securely.
Inventory Management: Easily keep track of your product inventory, set up stock alerts, and manage product variations and attributes.
Order Management: Efficiently manage customer orders, process refunds, and generate order reports for better business insights.
Now that you understand the importance of a shopping cart plugin, let's explore some of the top options available for your WordPress website.
Our Top Recommendations for Shopping Cart Plugins for WordPress
WooCommerce: The Powerhouse of E-Commerce
WooCommerce is a widely acclaimed e-commerce plugin for WordPress. It provides extensive features, a highly customizable platform, and a robust ecosystem of extensions. From physical products to digital downloads, WooCommerce handles it all. It offers payment gateways, shipping options, and a range of themes to design your online store.
Easy Digital Downloads (EDD): For Digital Products
If your focus is on selling digital products like ebooks, software, or online courses, Easy Digital Downloads is your ideal choice. EDD streamlines the process of selling and delivering digital goods while offering robust reporting and customer management features.
Shopify: Powerful Integration
While Shopify is primarily known as a standalone e-commerce platform, it also offers a WordPress integration. This option allows you to harness the power of Shopify's e-commerce capabilities while keeping your WordPress site's content management features intact.
WP Simple Cart: Effortless E-Commerce for WordPress. WP Simple Cart is a lightweight yet powerful shopping cart plugin designed specifically for WordPress. It simplifies the process of selling products or services on your website, making it an excellent choice for those who value simplicity and functionality.
BigCommerce: Scalable E-Commerce
BigCommerce is another powerful e-commerce solution that offers a WordPress integration. It's known for scalability, making it suitable for businesses of all sizes. It includes features like multi-channel selling, inventory management, and analytics.
Ecwid: E-commerce Anywhere
Ecwid is a versatile shopping cart plugin that can be seamlessly integrated into WordPress, as well as other platforms like Wix and Joomla. It offers features like mobile responsiveness, Facebook integration, and support for multiple languages.
Key Considerations When Choosing a Shopping Cart Plugin
As you evaluate these options, keep the following factors in mind to select the right shopping cart plugin for your WordPress website:
Ease of Use: Consider your technical expertise and choose a plugin that matches your skill level.
Scalability: Ensure that the plugin can grow with your business as your online store expands.
Payment Processing: Check for compatibility with your preferred payment gateways.
Design Flexibility: Look for customization options to align the plugin with your brand's aesthetics.
Support and Documentation: Assess the availability of support, documentation, and community forums for troubleshooting and assistance.
Conclusion
Transforming your WordPress website into a thriving online store is a rewarding journey. With the right shopping cart plugin, you can offer a seamless shopping experience to your customers, efficiently manage orders, and process payments securely. WooCommerce, Easy Digital Downloads, Shopify, BigCommerce, and Ecwid are just a few of the powerful options available to help you achieve e-commerce success.So, don't wait any longer. Explore these WordPress shopping cart plugins, choose the one that suits your needs, and take your online store to the next level. With the right tools and a well-designed e-commerce website, you're poised for success in the digital marketplace.