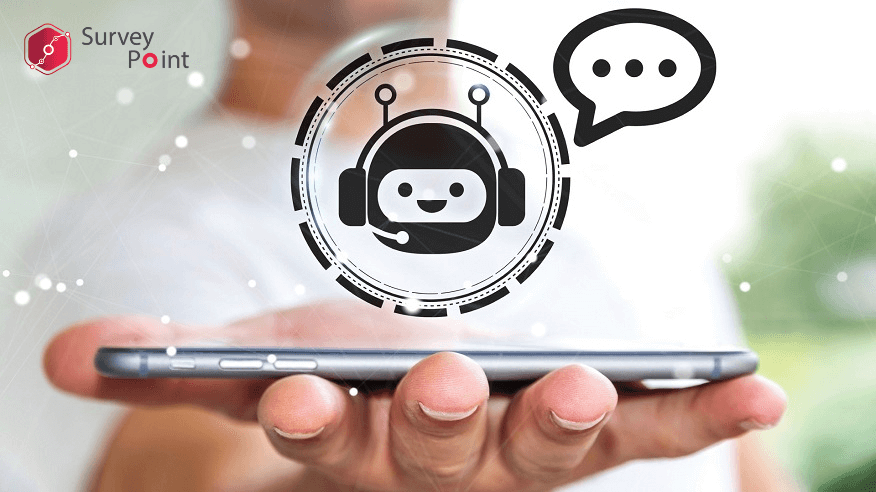 In the world of customer service, chatbots serve as an automated support tool for the public. They can also be called AI virtual agents based on how they are programmed. You can integrate them into any website, application, or social media account, thus providing direct support to customers. 
The main objective of utilising a customer service chatbot is to react to customer queries and give relevant information to the end-users with no involvement of a human executive. Chatbots can accomplish many jobs with advanced automation: 
Maximise sales
Developing leads by processing contact information and customer data 
Shows appropriate data to customers by acquiring access to knowledge bases. 
Most internet buyers avoid doing online questionnaires while making purchases. A survey bot's conversational style encourages users to respond to the questions without skipping them.
Want to maximise the completion rate of your chatbot surveys? Log in to SurveyPoint to get valuable information about your customers and build compelling surveys.
Why Are Customer Service Chatbots Favoured?  
Chatbots are never a choice that leads you to substitute the customer support operators. However, as a customer service messaging platform, it is challenging to ignore the efficiency of chatbots. For example, you can compare the number of customer relations with chatbots and human representatives. The number of customer exchanges with chatbots will inevitably continue to increase. Many factors have contributed to its popularity: 
They decrease the demand for live interventions and minimise stress through updates. 
They are favourably cost-effective and save considerable cost on customer service.  
They help relieve the workload of customer service representatives and eradicate the demand for a high support volume. 
They avoid the chance of constantly giving responses to repetitive queries. 
They pass the discussion to a customer support agent whenever the customer requests it. 
They supply feedback surveys and hold the customer chat history for training and growth. 
Cases Of Customer Service Chatbots  
Customer service chatbots can enhance customer fulfilment and minimise the costs of delivering additional services to diverse customers. Some of the top usage possibilities of customer service chatbots are: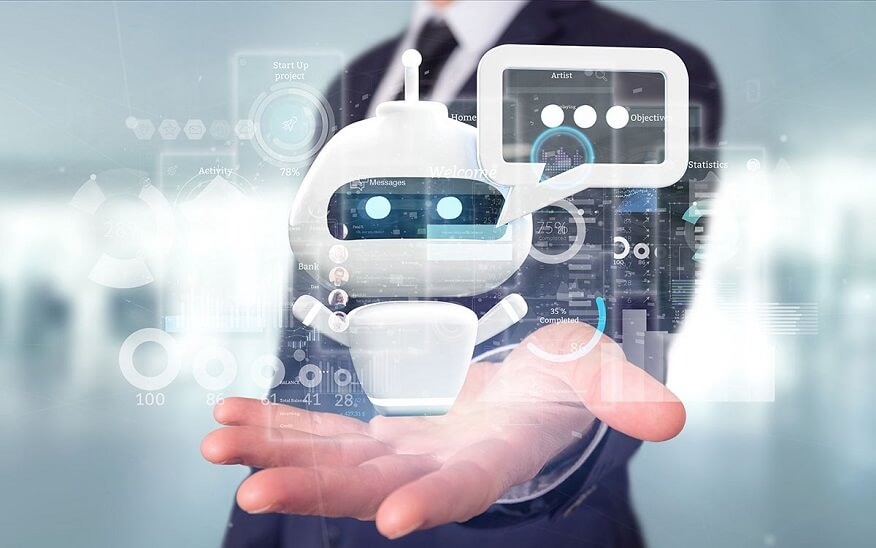 Schedule appointments  
Chatbots are helpful for every kind of company, whether healthcare organisations or house maintenance providers. They can employ chatbots to manage and schedule customer appointments. 
In addition, they provide customers with information about staff availability and free time slots based on the organisational calendar. This allows the customers to improve appointments without contacting the front desk. 
Processing the order   
Ordering from digital platforms like Facebook and Instagram has become a growing trend. With the assistance of a customer service chatbot, users can recognise their orders and process the payment without speaking to the page owner. 
Chatbots can also be executed in social media outlets that do not supply the opportunity to insert commercial links to encourage purchases.  
Tracking the orders   
Chatbots help users to track their orders by providing clear information about the shipping of their orders, live location, delays, desired delivery time, and collecting feedback to deliver enhanced customer service in the future.  
Processing refunds  
Chatbots are capable of quickly recognising the customers and the purchases they have made. A refund request can be processed based on the data they hold about the customer, and they can offer details about the refund process and its status.
Customer or user onboarding  
Onboarding first-time customers is a task that engages various software, human resources, procedures, paperwork, etc. Chatbots can make the process easier by guiding users to create accounts, sign in for the first time, and provide helpful information about the product.  
YOU MAY ALSO WANT TO READ: Make your surveys more engaging with these questions
Things To Consider Before Choosing A Customer Service Chatbot  
1. Type of customers 
It is essential to clearly understand what kind of customers the chatbot should serve before deciding on a solution.
2. Common problems  
During customer chatbot interactions, a variety of issues can arise. Poor understanding, inadequate responses, and redundant responses are some of them. When such problems occur, either choose a chatbot that won't cause them or be ready to provide immediate assistance. 
3. Purpose of chatbot  
Chatbots can endure entire customer conversations with Artificial Intelligence (AI) support and recommend the customers to their departments. Select a chatbot based on your objective.  
4. Platform used 
Choose the platform where you want to integrate the chatbot survey before selecting it. You can install your chatbot on social media pages, business websites, mobile applications, etc. 
5. Determine the goal  
There are various kinds of chatbots for other goals. You should select the direct purpose of installing a chatbot – improving efficiency, lowering human agents' workload, or supplying more useful customer satisfaction. 
How Incorporating Survey Chatbots Can Be Beneficial?
In surveys, chatbots act as real-life salespeople, posing questions relevant to your company's objectives. 
Exceptional conversational logic 
Chatbots powered by AI don't bombard customers with pointless inquiries. Adding the surveys to chatbots transforms the surveys into conversational questions. Chatbots can entice users to browse a website for longer by posing pertinent queries.
Using chatbots can eliminate survey fatigue 
One of the major problems that any internet business owner has is survey fatigue. An AI chatbot integrated into your website will not only engage users but also address any survey fatigue issues.
AI chatbots reduce survey fatigue by interacting with open-ended queries that serve commercial goals.
Survey data analytics and reports 
Through the use of AI and NLP, chatbots imitate human customer service representatives. The ongoing conversation engages customers.
A human agent cannot keep track of everybody who has visited a website using the traditional survey method. Chatbots, on the other hand, keep people engaged while accurately storing their data. Owners of online businesses do not have to rely on a sales team to get information on those who accessed the survey form.
RELATED: How Data and Analytics can Help Boost Customer Experience
Now Is The Time To Begin 
Now that you have your answer, what are you waiting for?
You know how beneficial chatbots are and how they significantly improve customer service. All that is left is to implement such chatbots for customer service and reap the rewards. 
You can count on SurveyPoint to support you throughout the process. Let's craft the perfect chatbot survey that your customers, present and future, will love.
Heena Shah – Content Writer, Sambodhi