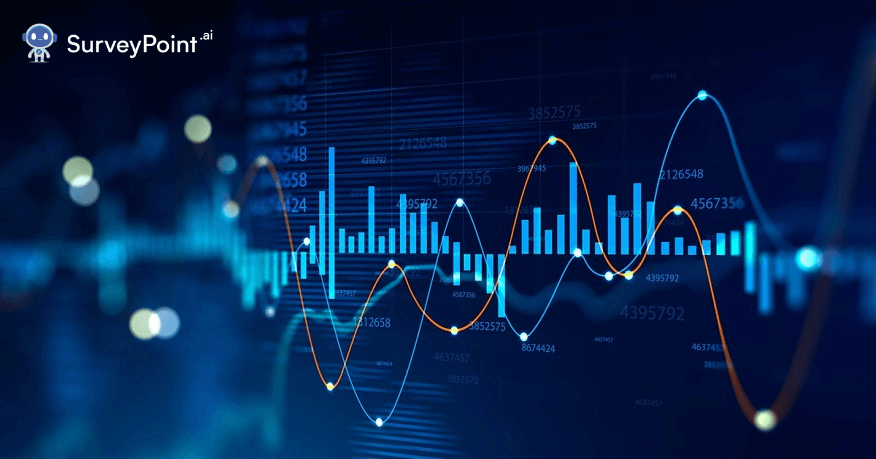 Data analytics plays a pivotal role in interpreting data for effective decision-making. The lack of proper analysis makes data meaningless. Your survey analysis must yield meaningful results to make informed decisions and improve your business. This blog will walk you through the data analysis process step-by-step.
Identifying the Objective  
Identifying the problem statement or objective is the first step in data analytics. A predetermined goal requires a hypothesis and an approach to testing it. You might think it's simple, but it might be more complex. 
For instance, assume that your question is "Why are we losing money?" and "how can we maximize revenue? Data collection and analysis that are tailored to those needs are necessary here.  After identifying the objective, you can begin the data analysis process. 
Finalizing Metrics
The finalization of metrics is another crucial step. Metrics can assist in defining the issue, resolving it, and providing insights into making the right decision. Several tools can assist you in determining your purpose and metrics. Moreover, metrics must be aligned with the research question or problem. 
KPIs, or key performance indicators, can be added to your monthly reports and business metrics. This data may be analytical or quantitative, such as sales or monthly reports, or qualitative and descriptive, such as customer reviews.
Data Collection
The next stage is to collect data based on metrics or KPIs. Transparency and organization are usually the hallmarks of primary data collection. The primary data sources are customer satisfaction surveys, focus groups, interviews, and direct observation. 
You might also want to look for a secondary data source. First-party data, which can be obtained from companies directly or from private markets, is secondary data. Additionally, users can use data from website applications and social media activity, such as the history of their online purchases or shipment information. 
There is also the possibility of using third-party data gathered and aggregated from multiple sources. While many companies collect this vast quantity of information for business reports or market research, only the research and advisory businesses utilize it to make strategic decisions. Open data repositories and government portals are additional sources of third-party data.
Data Management
Data Management is an integral component of data analysis. It is challenging to scrub data by removing duplicates, errors, and outliers, especially when combining data from different sources and discarding unwanted data points. It is easier to map or handle your data if you add structure and fill in big gaps if you correct typos or layout flaws. After organizing, you may discover that key pieces of information are missing; once identified, you can fill them in.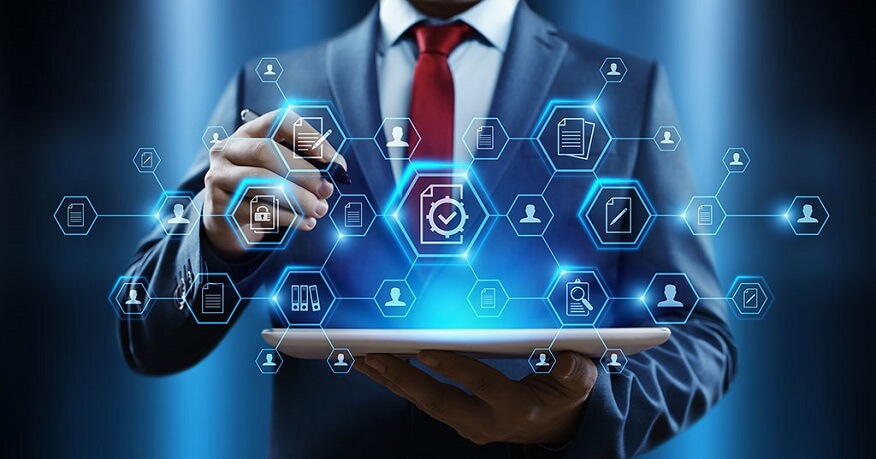 Using a platform for data management and analysis
Several types and scopes of analysis can be performed using different data management and analysis platforms.
You can use analytical software like Tableau or Power BI to visualize data. Alternatively, you can also rely on a 360-degree tool like SurveyPoint to collect and crunch data in various ways. In addition to answering questions about your brand, market, customer, and product, you can build your own surveys, gain insight from your audience worldwide, and much more. Get started with the easy-to-configure surveys for FREE and eliminate data collection and analysis hassle.
Data Analysis
After cleaning and processing the data, you will need to analyze it. Your objectives may dictate whether you perform a univariate or bivariate analysis. Analyses such as time series and regression may be familiar to you. Although the categories themselves are essential, their use is even more crucial. A lot depends on the type of information you're seeking. 
Additionally, one can begin by doing a descriptive analysis. The purpose of a descriptive analysis is to identify what has happened. This is the customary initial step companies take before conducting more detailed research. 
The diagnostic analysis seeks to discover what caused a problem. Predictive analytics is a technique for identifying future trends based on the analysis of historical data. Businesses frequently employ predictive analytics to project future growth, whereas prescriptive analysis allows for developing future-oriented recommendations.
Creating a Dashboard
Modern dashboards provide data in a summative and user-friendly format, essential when presenting visually appealing data. Numerous free and commercial data management and analysis platforms offer the ability to create a customized, user-friendly dashboard.
Sharing Result 
A data analysis process ends with disseminating findings to the outside world, or at the very least to your organization's stakeholders. In order to accomplish this, the results must be analyzed and presented in a way that everyone can understand. Your organization may decide to restructure or introduce a new product based on how you interpret and communicate the data. As a result, it is crucial to provide all the evidence gathered. 
There are numerous methods for interpreting and communicating findings. Popular applications that require minimal technical expertise include Google Charts, Tableau, Datawrapper, and Infogram. If you're familiar with Python or R, there are numerous libraries and packages for data visualization. One can also use traditional reports or briefs to share the result.  
Kultar Singh – Chief Executive Officer, Sambodhi