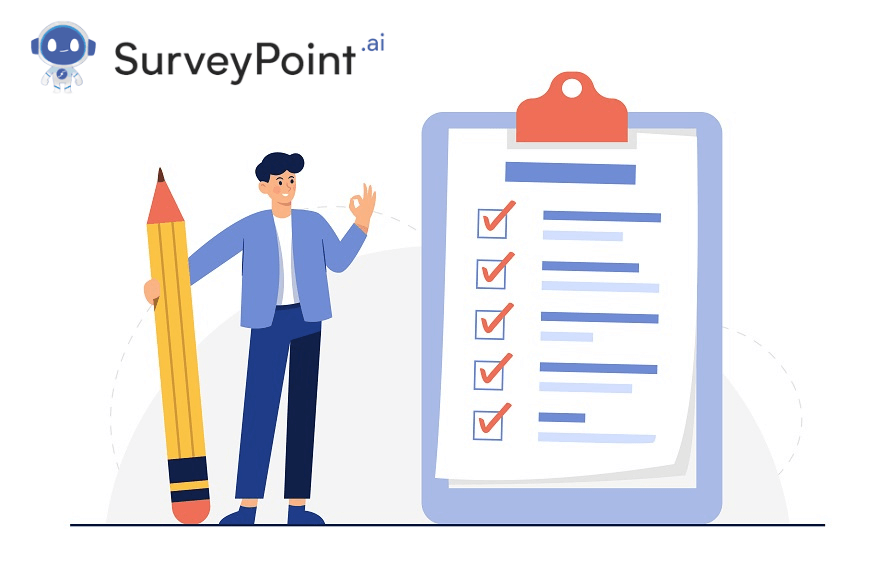 Gathering relevant customer feedback is an indispensable aspect of gaining valuable insights. From collecting data to managing insights, online survey tool like SurveyMonkey is a highly engaging, mobile-friendly platform that allows its users to build high-quality surveys. However, there are a variety of other tools available for creating online surveys, quizzes, and polls besides SurveyMonkey. If you feel like the features are not able to suffice your research needs, you can look for SurveyMonkey alternatives stated down below. 
Survey Monkey: Features & Drawbacks
SurveyMonkey is an online survey-building tool used by several individuals, small businesses, medium businesses, and enterprises. Whether you're creating a simple poll or a complex survey, it has both basic and advanced tools to tailor what you need to get started.
Features
When it comes to survey building, SurveyMonkey offers easy question creation, several survey templates, and A/B testing. Additionally, you can use advanced features like a progress bar, text formatting, and custom themes to customize your survey.
It also allows for team collaborations where different account users can collaborate to build a common survey. Users can also access a shared library and modify the survey using charts and tracking real-time insights on the data collected.
You can also alter certain response behaviors through an answer completion requirement feature or by sending confirmation emails.
Drawbacks
While SurveyMonkey is loaded with features, the user interface is often associated with bugs. With a 10 rating by just 50% of users, the platform has limited template options and customization features.
One of the other significant drawbacks of this platform is that it allows a limited number of devices for a single account. Moreover, although users with premium subscriptions have access to a plethora of styles and themes, such services come at a hefty price. In short, you can find a better and cheaper substitute for SurveyMonkey.
5 Top SurveyMonkey Alternatives To Try Your Hands On
The platforms listed below are all viable alternatives to SurveyMonkey, and each has something unique to offer. Additionally, these other platforms have their own unique question types to facilitate data collection.
1. SurveyPoint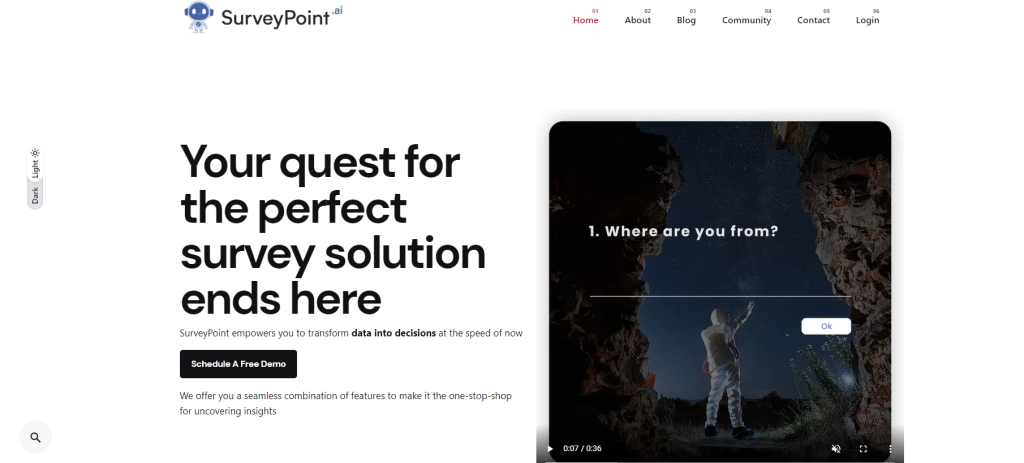 SurveyPoint is a highly transformative survey-building platform that translates the collected data into vital insights. The users can use advanced features like data management, real-time insights, and more to collect, manage and analyze data.
The platform also offers an easy-to-use interface where users can build polls, quizzes, questionnaires, and charts. Moreover, users can also tap into an interactive dashboard to ease the data collection procedure.
In simpler terms, SurveyPoint is more than just a survey building. Users can manage the collected data and make informed decisions based on AI insights.
Free Trial: Yes
Good for: Small to large businesses
Price: The basic plan starts at $15
Key Features:
Interactive dashboard
Real-time tracking of information and responses
Quick survey sharing
Flexibility to customize
A vast library of pre-built, no-code templates
Affordable plans
Free trial
2. Qualaroo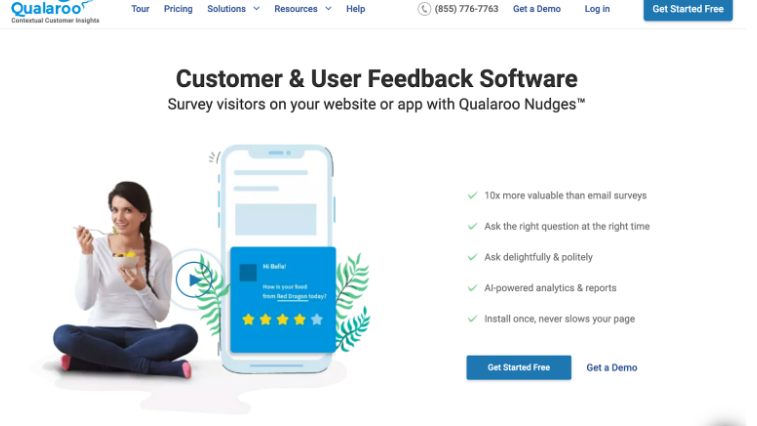 Considering this as a SurveyMonkey alternative, it might be an ideal choice if you want easy access to creating complex surveys. Technically, Qualaroo is a survey feedback software that allows businesses to collect unbiased, honest customer feedback on the services they offer.
Trusted by brands like LinkedIn, the software allows users to create email and contextual feedback surveys.
Free Trial: Yes
Good for: Medium to large businesses
Price: The basic plan costs $80/month and tracks 100k pageviews per month
Features:
Easy setup through coding
Can build customer satisfaction surveys, exit intent surveys, and system usability surveys
Pre-designed survey templates
Integration with tools supported
Advanced targeting
3. ProProfs Survey

This might be a great alternative to SurveyMonkey if you're looking for software with powerful features like NPS surveys to help your company make strategic decisions. It can also help you get in touch with helpful customer feedback by leveraging multiple channels at once.
Used by top companies like Sony and Dell, this online builder makes data collection easy and gives a valuable touch to building the right customer strategy.
Free Trial: Yes
Good for: Small to medium-sized companies
Price: The premium plan starts from $50/month
Features:
Simple interface, allowing easy survey formation
Allow editing through drag and drop feature
High-end customization tools available
40+ language support
A vast question library
Integration with several third-party software supported
Embed feature available
Drawbacks:
Does not support multiple survey type
Expensive packages
Hard-to-understand survey editor
4. LimeSurvey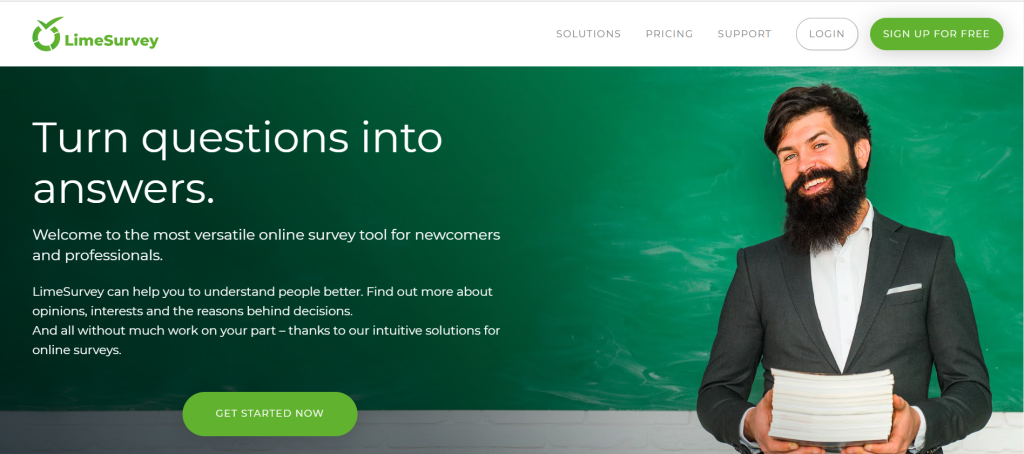 Like SurveyMonkey UK, LimeSurvey offers both a free trial and paid packages. With a range of features, this open-source survey tool allows users to customize the survey to suit their needs.
The app also supports third-party integration as an ideal option for market research and polls.
Free Trial: Yes
Good for: Medium to large companies
Price: Basic plan starts at £9*
Key Features:
An easy interface design, allowing smooth navigation of most features
Offers self-hosting features
Comes with a survey library comprising numerous templates
Allows data tracking and analysis
High-end customization like logo inclusion is available
Custom URLs allowed
Drawbacks:
Complicated features
Employee training required
Restricted email handling
5. Google Forms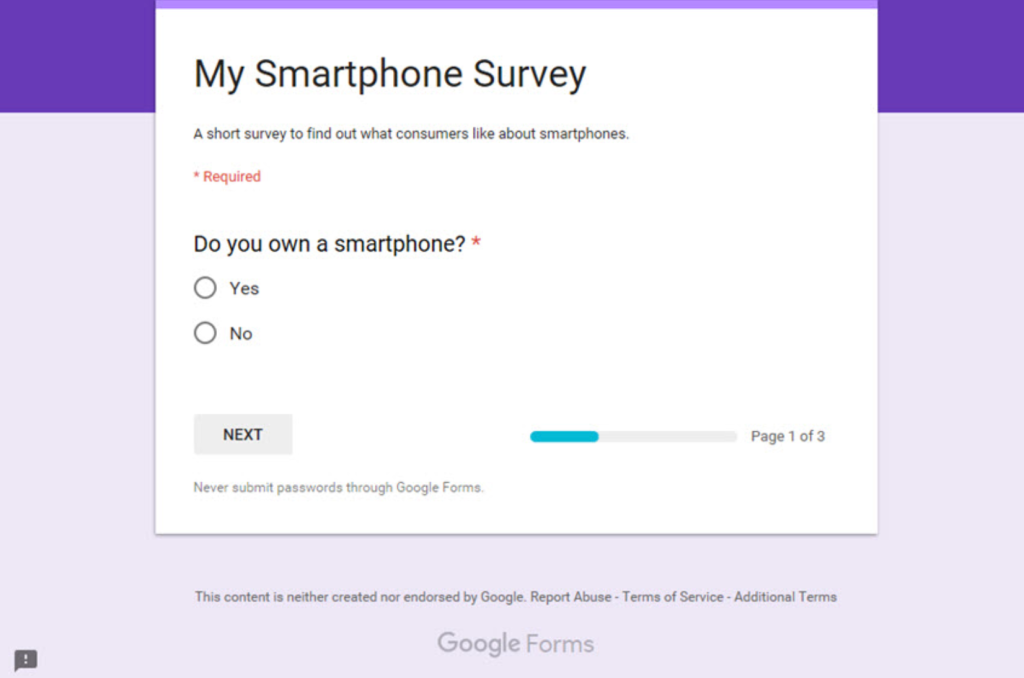 If you're already using other Google products like Gmail, Google Apps, or Drive, then using Google Forms is a breeze. Use Google Forms for quick and easy polls and quizzes. In just a few short minutes, you and your coworkers may be collecting and analyzing results from a survey you all created. It's true that it's not an exact alternative to SurveyMonkey. However, it does the job pretty well.
Yes! No premium packages for extra features.
While it is an excellent option for someone wanting to gather information for a personal project or hiring, the platform isn't always successful for impact tracking. So, though it is easy to use and costs nothing, it's not the best choice if you want to analyze your data in real-time for a massive research project.
Free Trial: No premium packages
Good for: Small companies or independent projects
Price: 100% Free
Key Features:
Free and easy to use
Mobile-friendly
Small customizations supported
Easy data collection
Embed feature available
Drawbacks:
Limited features
Not for high-end customization
Email scheduling is not supported
In-depth collection and analysis not supported
Automate surveys not supported
Limited design templates
What's Right for You Among These Alternatives?
Choosing the proper research tools would actually depend on your research needs. While SurveyMonkey can help you make the research accessible to some extent, it is heavily priced and still lacks some features.
So, Google Forms can be helpful for less in-depth research like collecting customer feedback or selecting candidates for a job. However, an alternative, like SurveyPoint, is an excellent option if you want to take advantage of high-end features without drilling a hole in your pocket.
Heena Shah – Content Writer at Sambodhi