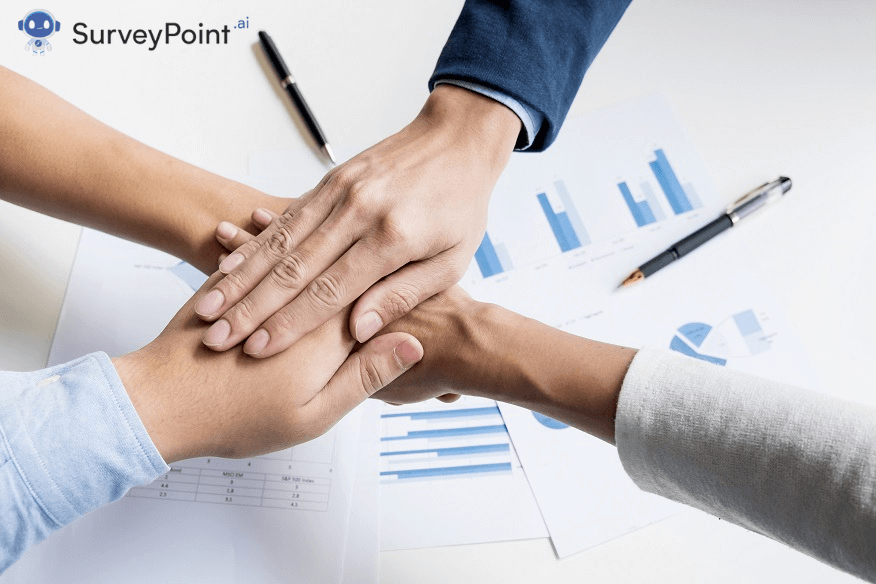 The company culture should accurately reflect the organization and its people. Still, it never hurts to take cues from some great organizational culture examples who have mastered the art of company culture.
From the perfect work-life balance to a wall full of timeless artwork, some cultures are just more than regular paychecks and annual bonuses.
But before we get started, here's a thought. Company culture isn't just about cool teammates or a comfy bean bag setting. It's also about instilling your core values in all your business operations.
So, let's take a look at our favorite workplace culture examples we know you'll love.
Walt Disney
The name itself has magic in it. And so does its work culture. Walt Disney is a magical place to work with a team of the kindest people and numerous employee benefits.
As stated by one of Disney's employees, the company is inspired by the heritage it carries. The pride, a vast community, culture, and attractive growth opportunities are just some of the employee benefits extended to the team members.
The organization maintains its rich culture by instilling the core values in the hiring process. Meaning employees get hired only if they are culturally fit for the role.
Apart from the perks, employees enjoy enormous discounts for the famous Disney parks, merchandise, and hotels. Although Disney might have the best furniture and juice bars, it's really the people who make the company tick.
Zappos
Being the perfect organizational culture example, Zappos stands by its employees. And, similar to Walt Disney, the culture is maintained by a unique hiring process.
While it may sound smooth, this is not a very lenient hiring process. For starters, the selected employees undergo vigorous one-month training focused on the company's core values. The company is even willing to give them $2,000 if they want to call it quits during the training process if they think they are not right.
Yes, we agree. The hiring and training process is a little too much. But, once the company chooses the right talent, it will make sure to pay them twice the amount they expected.
Twitter
Creativity, inspiration, and fun, all in one place! If we are talking about the list of examples of organizational culture, Twitter has to be on it.
In addition to lucrative remunerations and a modern office, Twitter allows employees to have fun through paid lunches, rooftop meetings, and even paid trips.
And, if someone is searching for the perfect remote option, Twitter is the leading company offering the ideal work-from-home environment to its remote employees. Besides that, the company also follows a 'Hack Week' tradition where employees are free to run wild and bring their unique ideas to the table.
Nike
Turns out, Nike's work culture 'Just Did It!' There's no denying that the company cares for its employees, making it one of the perfect workplace culture examples.
From week-long mental care leaves to a relaxed, charming environment, Nike's employees love the culture. Employees enjoy a boost of energy, several perks, solid salary packages, and generous amounts of leaves.
And the best thing- employees are supported to take the lead, allowing for high performance and increased sales. Nike's culture lies in creativity, flexibility, and the company's care for its employees.
Google
Want to experience the perfect corporate life? We bet you were looking for Google on this list of best workplace culture examples. Driven by motivation and years of talent up their sleeves, Google employees love the culture.
Google exemplified the perfect employer by embracing the hybrid culture and making some notable changes. This magnificent culture includes free food, a pet-friendly environment, and a free gym.
Employees feel appreciated because of the company's transparent approach. The company provides enough flexibility to its employees so that they can ignite real innovation and come up with stunning ideas.
Sambodhi – The force that drives us
Did you really think we would miss the people behind SurveyPoint on this page? OK, before you pass judgment, let us show you how we followed our cultural norms at Sambodhi.
We didn't hand our staff a tome of thousand-page "cultural code to follow." Our sole purpose in proposing this cultural code was to foster growth through building, enabling, and caring for our team members. And here we are today, more driven than ever. A step up from the day before, but not quite as good as the next day.
Then, what factors contributed to the development of our cultural norms?
Total transparency and flexibility. This ensures that all parties have the same understanding of the rules.
Recognizing the significance of the norms and values we were taught. This is a standard procedure for all new hires.
Appreciation. It is important to us that everyone on staff values one another.
Collaboration and acknowledgment amongst peers.
Our ongoing journey for a better workplace continues to evolve, test, and learn!
How To Improve Your Company's Culture?
What are your plans for your corporate culture? Would you like it to be just as strong as the organizational culture examples above? Here are some tips to make your office a happy place:
Share The Core Values
Before you try to improve your work culture, go back to where it started. Strong work culture is all about instilling a company's core values into every aspect of the business. Redefine your core values and communicate the same with your employees. It will give them a sense of what your company stands for.
Incorporate no more than five values and ensure the HR department follows that when tapping into new talent.
Recognize Your Drawbacks
How can you recognize your drawbacks? We recommend going straight to the source, i.e., employees. Schedule informal one-on-ones and allow your employees to share where you lack.
If you have a firmly rooted cultural foundation, you will be better able to survive the Great Resignation.
Encourage Employees To Do Better
Now, you must note that encouraging your employees to do better for your business won't suffice. Instead, allow them to grow. Invest in them and offer them a few free courses to assist them in upskilling.
This will ignite a sense of loyalty in your employees and encourage them to do good for your company.
Transparency Is The Key
Let's admit it- no one likes to stay in the dark. And, if your employees are just managing their weekly goals without a clear, bigger picture, it's all going to be in vain.
So, rather than just providing them with the daily measurable, conduct weekly meetings and communicate clear goals. Give your employees a chance to learn about the company's three- and seven-year goals.
Related: How Do Surveys and Feedback Help Maintain Company Culture?
Summing It Up
A better working environment is where employees grow, and the company provides regular, honest feedback. It's impossible to make everyone happy, but you can foster a workplace culture that takes into account everyone's needs while also supporting the firm's goals.
Getting feedback on which actions are helping the business and which ones you should avoid or change can help you take your business to the next level.
Understanding your team's pulse is an excellent starting point for exploring your organization's culture. Fortunately, online survey tools such as SurveyPoint can assist you in your endeavor. Discover what does and does not contribute to a positive work environment in a breeze!
Need to make one for your business?
Sign up now at no cost to use one of our pre-built templates.
No strings attached – 14 days Free trial
Heena Shah – Content Writer at Sambodhi