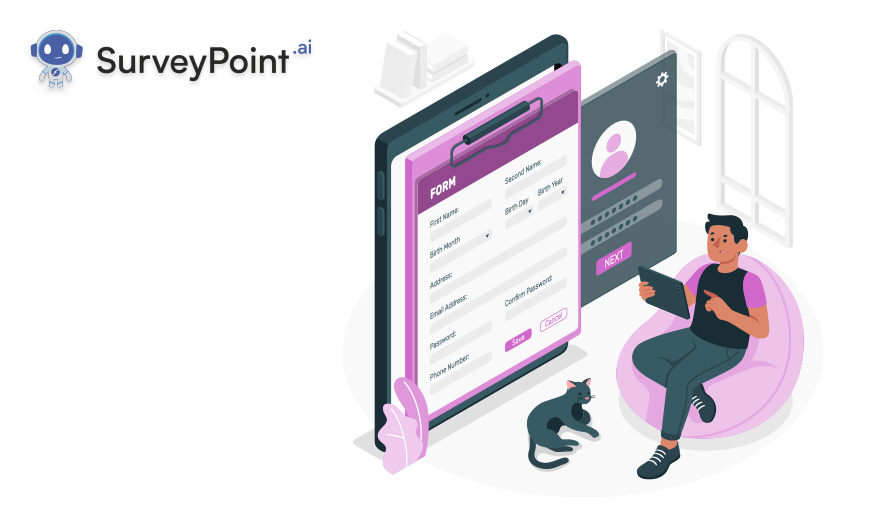 Do you know how satisfied your customers are? Surveys are great for gathering information, whether you want to learn more about your industry or get direct feedback from customers. And, if you are searching for the top online form builder apps, look no further. 
With thorough research and an attempt to help you choose the best platform, we have compiled a list of the best form applications you can use to build stunning surveys, forms, and polls. Let's dive right in!
SurveyPoint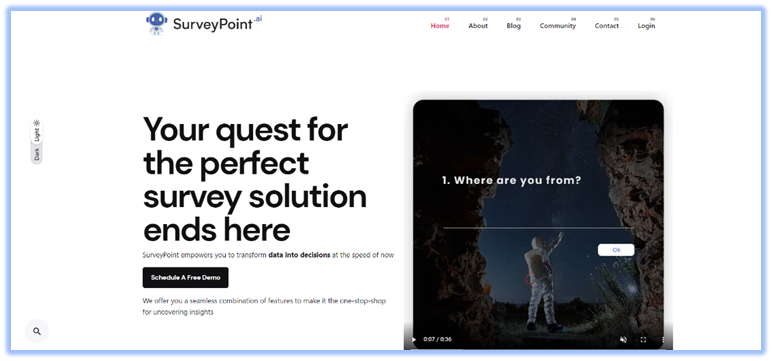 Everything from embedded links to advanced features is just one click away. Rated as one of the best online apps for building polls and forms, SurveyPoint transforms information gathering with the help of some advanced features, all readily accessible from the dashboard.  
To start with, the tool comes with a highly interactive dashboard that helps you build surveys and forms within seconds and embed them on your website. You can also use the mailing feature to send your poll or a survey. 
The platform also allows users to customize the survey and add their own branding. Users can also track the collected data in real-time and make impressive decisions based on their analysis. 
This form builder app comes with a free trial. Moreover, if you want to use more features, you'll get access to all the advanced features without burning a hole in your pocket. 
SurveySparrow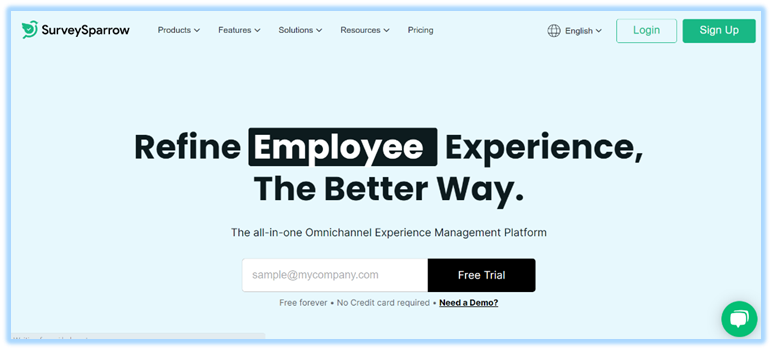 If you want to create primary surveys within seconds, this can be the right choice for you. The platform offers some impressive but limited features to allow users to create online forms for free. 
Apart from helping you create surveys, polls, and questionnaires, the platform also allows you to use the embedding features and get the poll link encrypted on your website for better reach. 
However, to use more advanced features and access templates, you might require to go for a premium package, which is pretty overpriced. Regardless, the platform does allow you to share the forms or polls on your socials like Twitter or Facebook. 
With a premium plan, users can choose from a wide variety of ready-made templates and themes to rev up a basic form. 
Microsoft Forms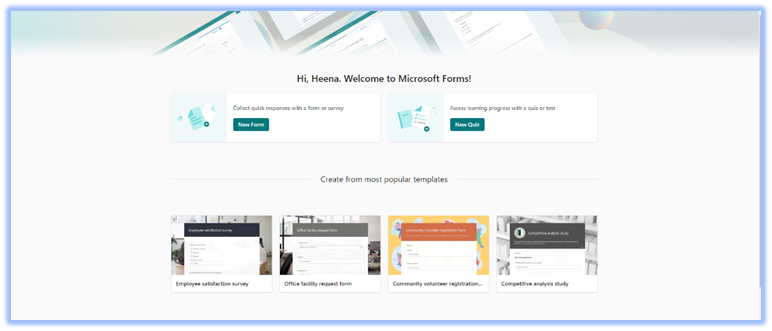 If you are all about MS Word and Excel, you can go for Microsoft Forms to migrate the collected responses in a .xls format. Besides helping you keep track of the information collected, this form app also enables users to customize the forms.  
Though the number of themes and templates is limited, you can collect responses in real-time and make informed decisions at the right time. 
In short, Microsoft Forms has an easy-to-use and navigate interface. However, if your surveying needs are a bit diverse, the platform might not be a great deal for you. Plus, to access this tool, you would need to have a Microsoft Account, meaning it's not entirely free. 
TypeForm  
You may consider TypeForm if you want an application with visually-appealing templates and themes. From helping you build classy forms to allowing you to navigate through intense data, the platform makes data collection easy. 
It also has an easy-to-use interface and specific features like radio buttons. However, the tool has a steep learning curve. Due to this, you may take some time to become proficient with the platform. Moreover, the customer support service offered by this platform is not appreciated. 
The premium package starts at $35/month, and a free version offers reasonable but limited features. 
PandaDoc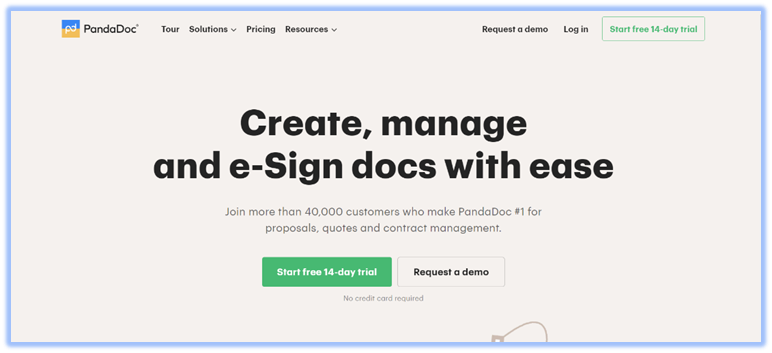 PandaDoc is perhaps the latest invention, allowing users to integrate and make credit card payments securely. This app form builder allows integration with Stripe and PayPal. Apart from offering high-tech security, the platform will enable users to create and customize the form or surveys quickly. 
Users can access various features, such as link embedding, to distribute the survey and get valid responses. Users can also use this platform to create quotes, proposals, and even contracts. 
In addition to this, some people also use this platform to create an onboarding contract and distribute it to the selected candidates. Hence, making the hiring and onboarding process easy. 
However, the platform is heavily priced with minimal features to customize your form. Depending upon the features you go for, PandaDoc can cost you around $49/month on average. 
Formstack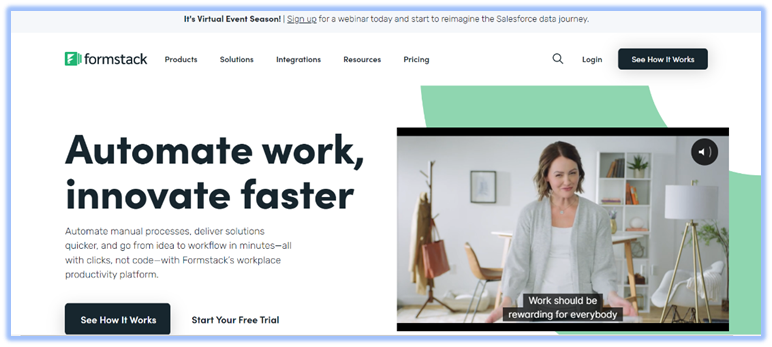 Searching for those highly professional forms applications? We bet this can be of help. Formstack is only about creating forms. Perfect for a large-scale business with vast surveying needs, the users can use this platform and several features to customize the forms and distribute them through email. 
The platform also offers additional features like workflows and navigations, making it one of the best-form applications. However, the tool is a little bit outdated. The interface is a bit tricky, and learning is a bit difficult. 
Moreover, you can only build forms on this application. So, if you want to develop surveys or questionnaires, this might not be an excellent choice for you. 
The pricing plan for a premium package starts at $19/month. 
Wufoo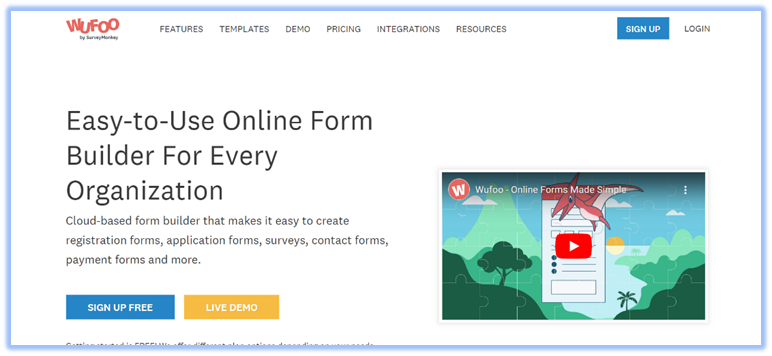 Wufoo is perhaps one of the oldest best form builders you can go for. A part of the SurveyMonkey family, Wufoo is simple to navigate, easy to use, and extremely easy to learn. The platform also helps you generate reports, apart from surveys and polls. 
You can also add graphic elements to your creation to make it more attractive and increase the response rate. However, the interface is outdated because it is the oldest platform in the market. The tool has poor customer support as well. 
Final Verdict: Which One of the Online Form Builder Apps Should You Pick? 
The market is indeed full of numerous choices. But which one is right for you? 
The answer, actually, depends upon your surveying needs. If you need advanced features at the lowest prices, we recommend SurveyPoint. However, if your demands are limited, you can also use Microsoft Forms or Wufoo.  
Heena Shah – Content Writer at Sambodhi