Are you finding the perfect way to grab your audience's attention and tap into some insight simultaneously? How about you do a personality quiz?
Did you know you can make your quiz from scratch using several templates and themes? Online survey building tools such as SurveyPoint enable you to create a survey using a suitable template and modify it to make it more interesting.
Besides keeping your audience on their toes, personality quizzes can also help you understand consumer behavior and create marketing strategies that actually help you drive leads.
And, if you are still wondering about how to make a personality quiz, here is a quick guide to help you get started.
Still curious about creating a personality test? Here's a quick outline to help you get started.
What Is A Personality Quiz & Why You Need It?
This one is perhaps the most famous quiz on the internet today. Simply put, personality quizzes allow you to learn new things about yourself. It's a series of multiple-choice questions that helps the respondents gain self-awareness.
But why do you, as a business, need it?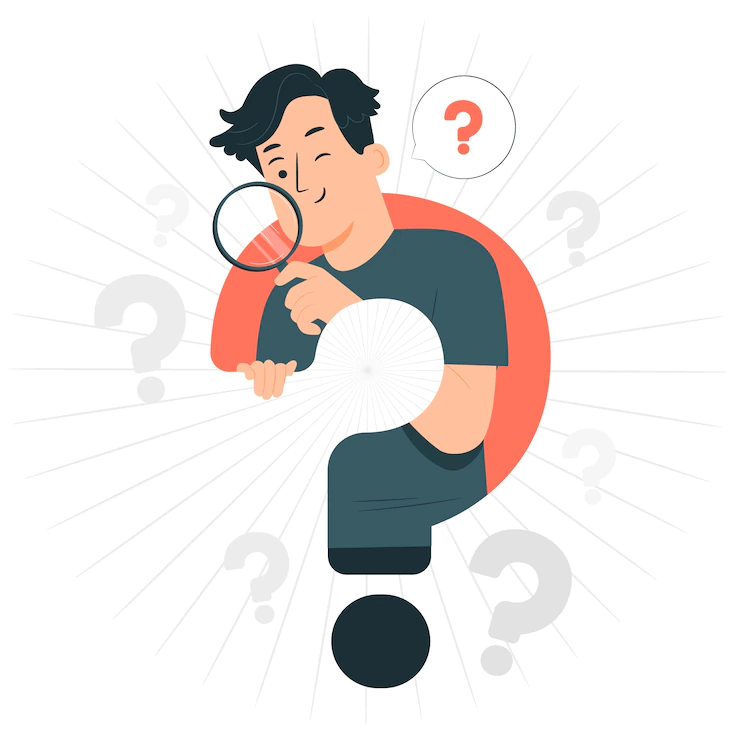 Well, it's more than just figuring out your type of character. Personality surveys can help companies gather information on consumer behavior and preferences. In fact, it is a non-invasive way of asking all the personal questions from your customers.
Here are a few reasons why personality quizzes can be highly insightful:
1. Helps You Gather Important Data
As stated above, personality quizzes are pretty fun and allow you to capture the personal data of your customers while keeping your customers engaged. Moreover, once you have all the data, you can improvise your marketing strategies to bring more leads and get that needed attention.
2. Builds A Trust Factor
One impressive thing about personality quizzes is that they offer personalized results. As a result, your customers or respondents will feel more connected to your brand and may be more inclined to do business with you.
3. Triggers Social Media Growth
These quizzes can be a great way to capture interest. Because almost everyone loves to find something new about themselves, personality surveys can trigger your followers and social media presence to a great extent.
4. Generates Leads
Did you know that personality quizzes can increase the click count by 58%? And the best way to get started is to embed the quiz on your website. This can also pose as excellent material for your annual newsletter.
Related: 5 Sure-fire Ways to Make Your Online Surveys More Effective
How Can I Make a Personality Assessment Quiz?
Here are three easy steps through which you can create personality quizzes:
Choose A Template
To get started the easy way, you can choose from SurveyPoint's massive collection of templates and themes to build a survey within seconds. So, before you figure out the question part, choose a template or theme that fits your requirements.
Add A Personal Touch
Once you have decided on the template, add your questions and give your survey a personal touch through customization. The platform offers several advanced features and a highly interactive dashboard to add a few branding elements.
Sharing The Survey
You can either share the quiz through emails, on your socials, or by embedding the quiz link on your website. While emails and social media posts can help you reach the target audience, embedding the quiz on your website is recommended.
Survey Questions To Include In Your Personality Quiz
The next part is to make sure you include the correct type of questions in your survey. You can either ask them to rate the answer on a scale of 1-10 or select "Yes" or "No" for some questions.
Here are some of the sample questions you can use:
Do you like meeting new people?
How do you describe yourself?
How frequently would you describe yourself as highly energetic?
Which movies can you relate to?
Do you feel disappointed pretty often?
Where do you shop the most?
Do you consider other people's feelings when making a decision?
Which quotes do you relate to the most?
What is your reaction when you make mistakes?
Are you keen on trying new activities?
Which social media platform do you use the most?
Which statement do you relate to the most?
Do you enjoy doing new things?
How do you describe your style?
Are you modest about your achievements?
How do you define your decision-making style?

I constantly worry about minute things.
I am creative.
Other

Do you like spending time in a huge gathering?
Do you trust people easily?
Is meeting and conversing with new people something you enjoy?
Do you like adventure sports?
Does expressing your emotions come naturally to you?
4 Tips For Creating Personality Quizzes
Here are some tips you can consider when making a personality quiz.
1. Be Specific When It Comes To Questions
You can indeed include a variety of questions in your quiz. However, make sure to include only those that are actually helpful. The more relevant and relatable questions you ask, the better responses you'll get. You can figure out what questions to include depending on your target audience.
2. Focus On The Format
Resist using a typical, standard format for your quiz. Utilize unique templates or frame questions that incorporate fun elements to make things more engaging.
3. Ensure Data Security
Personality quizzes can get personal. So, it is imperative to use those online form-building tools that do not compromise security. Keep the data confidential and ensure that third parties aren't able to access the data. This will increase the response rate and build a trust factor as well.
4. Make It Visually Appealing
Apart from adding relatable questions to an eye-catching template, make sure to add some visual elements like graphics, images, or videos to help your respondents understand the primary aim of the quiz and answer accordingly.
Related: Top Survey Question Types To Win Higher Response Rate
Summing It Up
The distribution of interactive content like personality quizzes can help you build the trust factor and form a personal connection with your target audience. A suitable quiz can also help you generate leads and increase the ROI.
However, it is recommended to use the right platform when creating a personality quiz. Lastly, make sure to keep it short, precise, and engaging.
Ready To Build Your Own Personality Quiz?
Free Trial • No Payment Details Required • Cancel Anytime
Heena Shah – Content Writer at Sambodhi