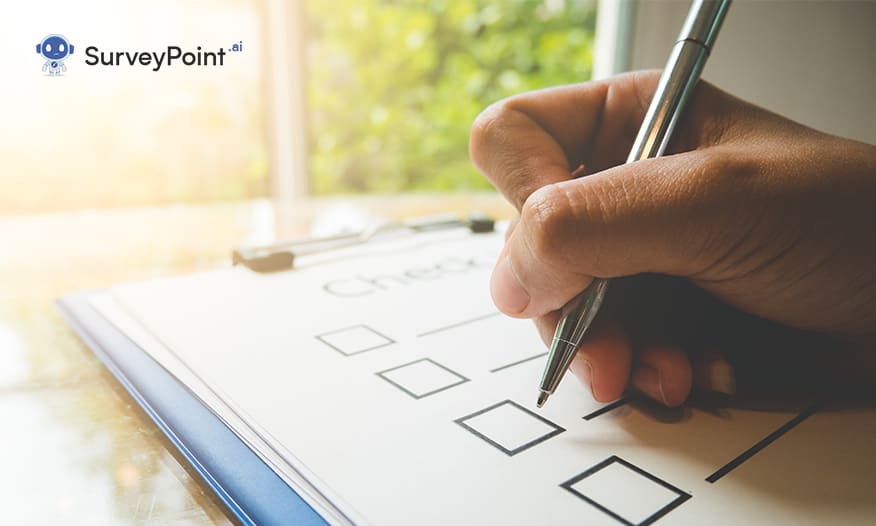 What are you doing to ensure your company makes informed decisions? The best thing you can do is conduct a survey. And while there are a number of survey creation tools available, the question remains of how to approach a potential respondent and request them to fill out a survey.
Surveys can help companies gather essential data and formulate stunning marketing and sales strategy. But, improving your response rate can be challenging.
So, if you are confused about how to ask someone to fill out a survey online, we have got you covered! Find out why some surveys have a low response rate and what you can do to increase it.
Why Should You Conduct A Survey?
Surveys are a useful tool for gauging public opinion and charting prevailing patterns. A survey may be conducted by an independent researcher, such as a psychologist, to examine certain habits. Businesses often conduct surveys when they want to make important decisions and boost their marketing or sales strategy.
Here are some common benefits of conducting a survey:
Increase customer participation
Branding
Improve customer support services
Identify the flaws in the services provided by a company
Gather data while keeping the cost to the minimal
Related: Empathetic Survey Design: The Secret To Garner High Responses
What Is The Best Way To Ask Someone To Fill Out A Survey?
To initiate the response rate, you would first be required to identify the distribution method. The best way is to email the surveys to your customers. But you can't just ask them, "please take a few minutes to fill out this survey." To improve the responses, you'll need to think this through and step out of the box.
Here's how you can ask a respondent to fill out a survey:
Craft The Right Subject Line
Subject lines are the first thing your customer will see. So, make sure it grabs the needed attention. A good subject line should be eye-catching. Here are some examples of the right subject line:
Hey, help us decide which design you want on your next T-shirt.
Can you answer the questions to improve our services?
You are our top 10 customers. Tell us how you feel!
Share our opinions and get 50% off.
Start By Greeting
Because the respondents will be taking out their personal time to provide you with the responses, you need to keep the theme personal. You can gently start off by greeting them and hoping they are having a great day. Make sure to keep the tone energetic and positive.
However, make sure you maintain the company's reputation. You can keep things informal if you have a laid-back way of approaching people. You should, however, keep your language formal if you are dealing in a formal sector like finance.
Talk About The Invite
The next step is to explain why the customer has been invited to fill out the survey. It could either be because they are a new customer or one of your top 100 customers.
Your survey needs to have a clear goal and reasons why you need the information.
Put An Eye Candy
Some respondents might fill out the survey once they receive the mail. But, honestly, most wouldn't, especially if they don't have eye candy. Meaning you need to offer them an incentive like a discount coupon or free products to increase the response rate.
Although this step is not mandatory, it can drastically increase your response rate.
Define The Survey Length
Once you have offered the incentive, inform the respondents about the survey length. Informing beforehand will allow the respondent to form that commitment and complete the full survey.
Also, make sure you keep the survey as short as possible. This will help you increase the response rate and keep the customers entertained.
Related: What Is The Perfect Survey Length To Ensure Success?
Express Gratitude
In the end, it's best to end things with a note of gratitude. Thank them for utilizing their time and making them feel valued. This can also help you form an excellent brand image in the market.
Send Feedback
Once you get the response, don't forget to send a follow-up email. By keeping your customers in the loop, you guarantee security and improve the trust factor. You can let your customer know how valuable their response was and how much you appreciate it.
5 Tips To Boost Response Rate
Here's how to increase the response rate:
Keep it short: Surveys that take more than 3-4 minutes will most likely be abandoned by respondents. So, make sure to keep the survey short, crisp and easy to fill out.
Embed the survey: In addition to sending the survey through email, you can also embed the survey on your website to get a better reach.
Identifying demographics: Before sending the survey, keep in mind the respondent's demographic location so you know which responses would matter the most.
Consider timing: Timing is the key. The best way to boost the response rate is to ask them to fill out a survey the moment they come into the business with you.
Add a deadline: To keep the information accurate, add a deadline to the response rate.
Email Example For A Survey
If you are still confused about how to improve the response rate, you can use the below example to craft the right email and send it to the respondents.
Subject: Did you like your recent purchase?
Body:
Hi [Name]!
We hope you are doing great!
We just noticed that you bought a subscription to our online movie platform. If you can take out time, we would appreciate you filling out a short survey and letting us know about your satisfaction rate.
Your experience matters to us, and we would love to improve. Upon completing the survey, you will be eligible for a one-month extension of your channel membership.
Just fill out the survey, and we'll handle the rest!
This survey will take about 3-4 minutes and help us improve our services.
We value your input and feedback.
Thank You
How Can SurveyPoint Help With Response Rate?
With SurveyPoint, you can make surveys and polls with the help of pre-made, code-free templates and a wide variety of themes. The tool allows you to customize the survey and improve engagement.
You can also add branding elements like a logo. Moreover, the platform features an interactive dashboard that allows users to monitor data in real-time and send emails without leaving the platform.
Wondering to take the next step?
Sign-up for a FREE account and get a sneak peek into our intuitive survey dashboard panel.
Free Trial • No Payment Details Required • Cancel Anytime
Heena Shah – Content Writer at Sambodhi