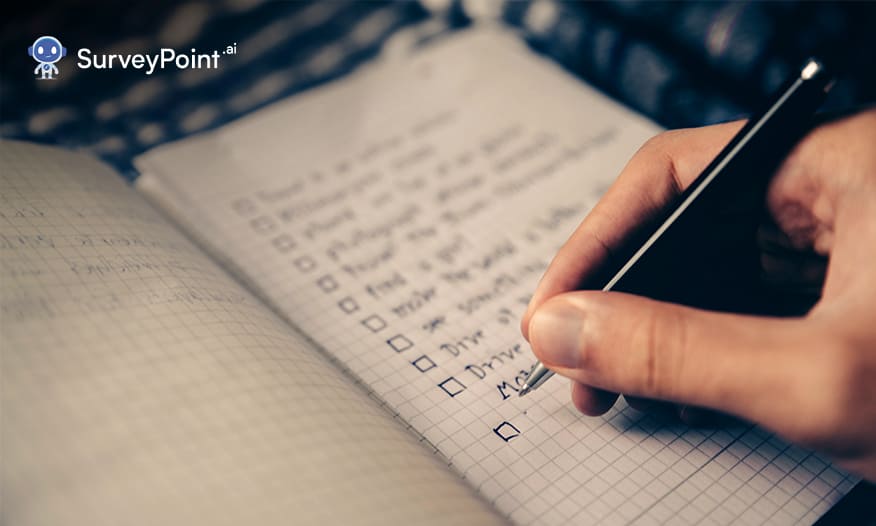 Surveys have a lot of potentials to gather information from past experiences and shape spectacular strategies for the future. Conducting surveys is not only beneficial for corporations. Non-for-profit organizations can equally leverage the art of conducting surveys. Here's a fact, your community needs to feel valued. And conducting surveys can be a great way to connect with them personally and address all the social issues. But what non-profit survey questions should you include in your survey?
Having trouble coming up with research questions for non-profit organizations? Here you go!
Read on to explore the questions, ideas and templates you can use to build the perfect non-profit survey.
Why Should You Conduct Non-profit Surveys?
Here's why conducting a non-profit survey is a good idea:
It encourages transparent communication between you and other members of the community.
You can use it to learn essential information about the preferences and values of your clients.
It helps you keep track of your mailing list.
In addition to the first two benefits, these surveys can also help you keep track of your mailing preferences and find people who might be interested in doing business with you. This also allows you to discreetly target a specific client base from your target audience and personalize your strategies to reach them.
These surveys can also be used to discover demographic differences and how people belonging to different locations would like to be communicated.
Top Non-profit Survey Questions To Include
While the questions of a non-profit might vary from theme to theme, the following question should always be present in the survey.
"Will you recommend our company/organization to your friends or family members? "
Here's a list of non-profit survey templates and questions you can use according to your theme:
Non-Profit Client Satisfaction Survey Questions
Organizations that are for-profit can benefit greatly from customer feedback. However, it is equally essential for non-profit ones as well. First and foremost, these surveys provide feedback that can help reform policies and programs an organization offers and determine their impact.
Here are some sample questions for client satisfaction:
How happy are you with the programs initiated by our organization?
Do you think it is easy to access our services?
Does our staff treat you with respect and dignity?
Do you think our team works its best to offer you what's been promised?
In addition to these questions, you can also add a series of statements starting with "I" to make the clients feel connected to you. For instance, you can add, "I feel connected to the organization as they help me with my issues." For choices, you can add "Agree," "Disagree," and "Not Sure."
Related: How Data and Analytics can Help Boost Customer Experience 
Non-profit Volunteer Survey Samples For Questions
It's imperative to make your volunteers feel valued. And asking them about how they feel working with you and helping improve your services.
You can do surveys for volunteer satisfaction surveys within seconds on SurveyPoint. By customizing your survey, you can choose from an array of templates and themes on the platform.
Here are some sample questions:
How helpful was the training session for you?
How much impact did you think was caused by working with us?
Did you feel appreciated when you volunteered with us?
How happy are you with your volunteering experience?
How comfortable did you feel when you helped the needy?
Do you think the training session was easy and understandable?
How likely are you to volunteer again for our organization?
How do you think we can improvise our services?
You can also add a scale of 1-5 to gather the intensity of their feedback.
Donor Survey Sample Questions
Once you have asked the donator to come and donate something, you can't just sit back and forget about them. It is highly recommended to get in touch with them through surveys so they feel valued and you get the needed feedback.
Here are some donation survey questions you can include in your survey:
How did you know about the organization?
Why did you donate to our organization?
Are you familiar with our organization's mission?
Which platform did you use when contributing to our organization?
Was it easy and convenient to contribute to our organization?
How likely are you to donate again?
Rate the intensity of satisfaction you felt when contributing to our organization.
Would you like to enrol on our mailing list to stay informed about upcoming fundraisers?
Did you feel appreciated and valued while contributing to our organization?
It's usually recommended to send donation feedback surveys one or two days after the donor has donated.
Former Donor Survey Questions
Apart from the above-listed donation survey questions, you can get in touch with your former donors who have stopped donating to your organization.
You can include a survey in the mail and ask questions like:
I would like to renew my support if ______
How well do you understand the vision followed by our organization?
This re-connection will ignite positive, more potential outcomes as it would remind the donors of the help they need.
Survey Questions For Board Engagement
Asking for feedback from people who work for you is equally important as connecting with your donors. Your board is fully invested in the work of your organization. Therefore, connecting with them through surveys can help you improve your services and meet the members' expectations.
Here are some sample questions:
Do you understand our organization's purpose well?
Do you know your role as a board member?
How many meetings have you attended in the past month?
Are you active during meetings?
Do you share your viewpoints during the meetings?
Are your perspectives taken under consideration?
Where do you think our organization lacks the most?
Related: Top Survey Question Types To Win Higher Response Rate 
How Can SurveyPoint Solve Your Purpose?
Surveys can be impactful, but only if they are built the right way. SurveyPoint can solve your purpose of making the surveys more impactful and engaging. You can create, edit, tweak, distribute, and embed the surveys all in one place using the platform's interactive dashboard and a number of advanced capabilities, such as real-time data tracking.
A no-risk demo is available so you may see the platform in action and get a feel for its intuitive UI. You may use this tool to create a high-quality survey in a matter of seconds and then use that data to monitor trends and make service-improving decisions.
Wondering to take the next step?
Sign-up for a FREE account and get a sneak peek into our intuitive survey dashboard panel.
Free Trial • No Payment Details Required • Cancel Anytime
Heena Shah – Content Writer at Sambodhi