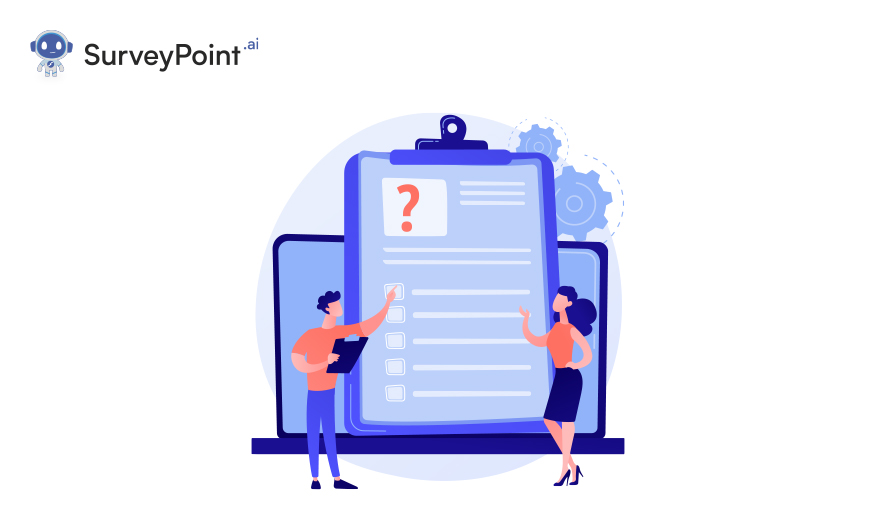 So, you are all ready to conduct an online survey? While you might have figured out the design and alignment part, what about the online survey questions? The most challenging aspect of survey design is deciding on the perfect number of questions to ask in an online survey.
But we are here to help! Read the blog to figure out how many questions your online survey should have and why you should go with fewer questions.
Why Should You Avoid Stuffing Too Many Questions In A Survey?
We get it; you aim to get as much insight as possible when conducting a survey. But did you know that survey fatigue is actually a thing? And stuffing too many survey questions can make it look bland and might drop your response rate.
On average, there are two types of survey fatigue. Here's an overview of both of them.
1. Survey Response Fatigue
As the name suggests, this fatigue involves the respondent not opening the form at all. It might be possible due to outdated design or sending the surveys too frequently. When creating surveys, use online form builders to create a professional design and reduce the frequency of surveys.
2.

Survey Completion Fatigue
In this case, you have the power to make a difference. Most respondents usually leave the survey in between, especially if it is too lengthy or tedious. Therefore, it is advisable to keep the survey length short and make things crisp and exciting.
Several online tools, such as SurveyPoint, can take away this fatigue and help them form the perfect survey to send to all respondents. With SurveyPoint, you can choose from various designs and templates and build a survey within seconds. Not only is this feasible, but it also keeps your target market entertained and helps you track the collected data in real time. The tool also allows you to send or embed the survey to your respondents from the survey itself.
Related: Managing Survey Fatigue: Why it Happens and How to Resolve it
The Art of Designing a Survey with a Perfect Number of Questions
Is there a way to determine the maximum number of questions in a survey? Let's find out below.
Identifying The Survey's Purpose
Before we come to the question part, it's crucial to determine the final goal of your survey. Is it a customer feedback form or an HR questionnaire? Decide your final objective of that survey.
With targeted surveys, you may collect useful information about your customers' experiences, which can be used to enhance your offerings. However, you can improve your marketing and sales efforts by gathering information from others.
Determining The Type Of Information Needed
Once you have nailed down the final objective of your survey, determine what kind of information you need. With every purpose, you can include several questions in your survey. Therefore, it is best to conduct thorough research and determine the goal of the information you actually need.
Respecting Respondent's Time
When the respondents fill out the survey, they are doing you a favour by providing the information you need. Your online survey question count should always be limited. This ignites a sense of respect and helps your customers provide the information without getting bored.
So, How Many Questions Should A Survey Have?
Generally, a survey should not take more than 10 minutes to complete. And, if it is within 5 minutes, it's better. In short, the shorter your survey is, the better. And, when it comes to the question part, a survey should have about 5-10 questions.
You can ask open-ended or close-ended questions to keep things engaging. You can also cut your respondent's time if you keep the answers to "True," "False," "Agree," "Disagree," and "Not Sure." A simple Yes or No might also do the work in some cases.
Here's a breakdown of how many online survey questions to include according to the survey type.
Question Count For Employee Survey
As stated above, a survey should last no more than 5 or 10 minutes. But, since employees are directly related to an organization, you can keep the survey question count to 20.
While the count might totally depend upon the type of employee survey you are conducting, an employee survey usually involves benchmarking questions.
INSIGHT: What is benchmarking question?
Benchmarking questions are a series of questions related to work culture or perks available to the employees. These questions allow you to capture loads of data while keeping the question count to a minimum.
Question Count For Customer Feedback Survey
Whether you are a B2B or B2C organization, keeping the survey length within 5 minutes is always ideal. Keeping the question count to 15-20 is possible if you avoid open-ended questions.
Asking 50 questions in a single survey can be a lot overwhelming and might trigger survey fatigue. This could reduce the response rate. If done correctly, customer feedback surveys are an excellent tool for building an effective marketing ad sales strategy and identifying a specific target audience.
Question Count For Intercept Surveys
Intercept surveys are usually conducted in person, like in a mall or a waiting queue. These surveys should be concise and should be no more than 3-4 minutes. In other words, the survey should have at most 5-7 questions.
It's evident that approaching someone in a mall to fill out a survey can be arduous. However, if you keep the question count extremely low, most respondents wouldn't mind filling out the survey for you.
So, if you are trying to figure out how many questions to in a 10-minute survey, the answer is 10-15.
Related: Top Survey Question Types To Win Higher Response Rate
The Takeaway
Surveys can help you get your hands on some valuable data, but only if done right. Make sure to keep the question count in check and add close-ended questions with extremely short answers to keep the respondents entertained and improve the response rate.
"A good survey begins with good questions."
Knowledge of the various survey question formats and their strengths is crucial for success. A different approach is needed for each design when it comes to writing questions.
Check out SurveyPoint if you are seeking a survey companion to help create surveys that users are excited to fill out. 
Need help in building surveys that respondents can't resist?
Sign up for FREE and explore our solutions to collect accurate insights, boost ROI, and retain respondents.
Free Trial • No Payment Details Required • Cancel Anytime
Heena Shah – Content Writer at Sambodhi