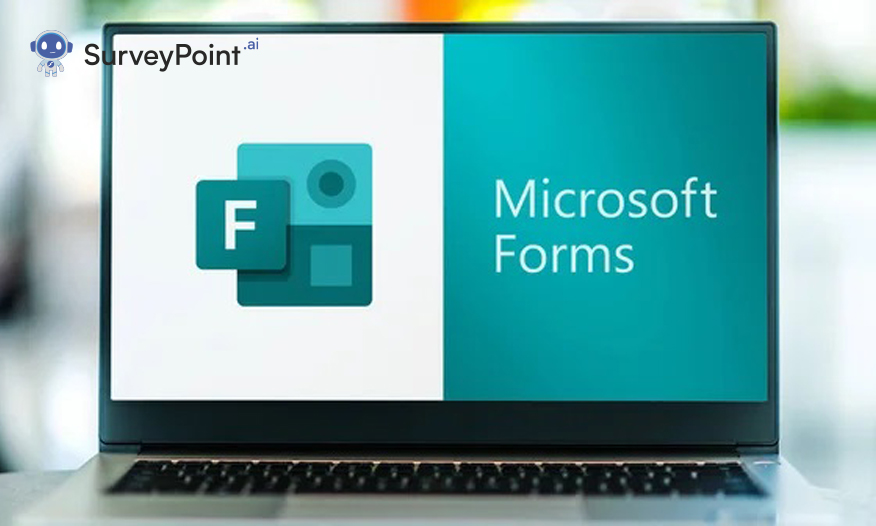 Microsoft forms can be an excellent tool for gathering the necessary information and making decisions that matter. But, to make your surveys a total success, it is imperative to consider a few points, like sharing anonymous Microsoft forms. Although MS forms can be helpful, increasing trust by making forms and surveys anonymous can boost your response rate to touch the streaming heights.
However, is there a way to create Microsoft forms without revealing your identity? In the midst of attempting to understand it, right? We've got your back. Discover how to protect the privacy of your form respondents and learn why doing so is beneficial.
How To Make Anonymous Microsoft Forms?
The process of making your surveys anonymous is extremely simple. All you have to d is navigate through Microsoft forms settings and choose the required option.
Here's a breakdown version of how to do t the right way:
To get started, create a new form by choosing the templates and adding the required questions to your survey. The next step is to visit the settings panel in the upper right part of the screen.

Once you enter Microsoft forms settings, you'll see an option, "Who can fill out this form?" Under this heading, you'll see a checkbox stating the record name of the respondent.

If you want to make Microsoft forms anonymous, you can uncheck that box. Once you do that, no names or email addresses will be recorded, hence keeping all the answers anonymous.

MS also offers you a feature where you can limit the response from one person at just one time while keeping the respondents' identities anonymous.

To do this, you must revisit the setting panel to view the "Who can fill out this form section?". To record one response from one respondent, make sure to check the box stating "One response per person" while keeping the "Record name" box blank.

One of the most significant benefits of anonymous forms on MS is that your team can access the data instantly rather than waiting for everyone to fill it out. This is how to tell if a Microsoft form is anonymous or not.
However, you must note that once you make your form anonymous, you won't be able to receive respondent's data like an email address or name. So, if you are planning to conduct a survey to gather your customer's information, this might not be a great idea.
Why Making Microsoft Forms Anonymous Survey A Good Idea?
Yes, you won't be able to receive the respondent's personal information. However, keeping your surveys or forms anonymous can be a great way to nurture trust and improve your response rate. Researching consumer behaviour can be time-consuming, but anonymous forms can help you get the necessary data fast and efficiently.
Here are some reasons why an anonymous Microsoft form is a good idea:
You Encourage Comfort
An anonymous survey is a form that does not collect personal identifiable information (PII). Respondents will respond more honestly and helpfully if they know no information will be collected, especially if they are using the data to build or improve a marketing or sales strategy.
You Can Increase Your Response Rate
With an increased comfort level and provided confidentiality, your respondents wouldn't have to worry about skipping a sensitive question. This will increase your response rate by eliminating that fear of getting judged or embarrassed.
You Get Honest Answers
With no PII being collected, you'll surely get honest answers as the respondents would feel confident enough. This will help you gather industrial insights and consumer patterns.
You Will Avoid Biases
Ever heard about social desirability bias? Well, it occurs when respondents fill out the survey based on the viewpoints held by society so that they can be deemed acceptable. This usually leads to the collection of dishonest data. However, with an anonymous form, you can avoid such biased behaviour.
Related: The Secret To Garner High Responses
When It's Not A Good Idea?
Anonymous surveys do come with certain solid benefits. However, they are an extremely challenging task. Here are some reasons why an anonymous survey might not be an excellent idea for your research needs.
Follow-Ups Are Not Part Of The Deal.
Stating again, if you are conducting a survey to gain information so you can conduct a follow-up, keeping your surveys anonymous will not do the job. Because you won't be receiving any database for follow-ups, there are better options for gathering cliental data.
You Couldn't Navigate Negative Comments.
In a customer feedback survey, you would not be able to determine which customer is satisfied. While you might be able to get an idea of where your product or service could be improved, you won't be able to navigate which customer is unsatisfied or reach out to them.
Tips For Making A Successful Anonymous Survey
Here are some tips to follow to help you do the anonymous survey that is built not only right but also pretty engaging:
Include a statement stating that it is anonymous.
Use all survey collector channels to maximize the response rate.
Customize your survey and add branding elements.
Make sure the questions keep your respondent's identity private.
Keep the grammar in check.
Picking The Right Survey Builder
Microsoft can be a great way to build surveys. But, if you are looking to customize your form, MS forms might not be a great idea. In this case, you can use SurveyPoint and build anonymous surveys within seconds. You can choose from several pre-made templates and themes, distribute the surveys via the platform, and even embed the surveys on your website.
It's more hassle-free on your end because you can just send the survey link and import the results into the survey management dashboard as they come in. 
Whether you are conducting a simple customer feedback survey or a detailed research study, this online survey software can handle it all.
Interested in giving it a go for yourself?
Sign-up for a FREE account and get a sneak peek into our intuitive survey dashboard panel.
Free Trial • No Payment Details Required • Cancel Anytime
Heena Shah – Content Writer at Sambodhi