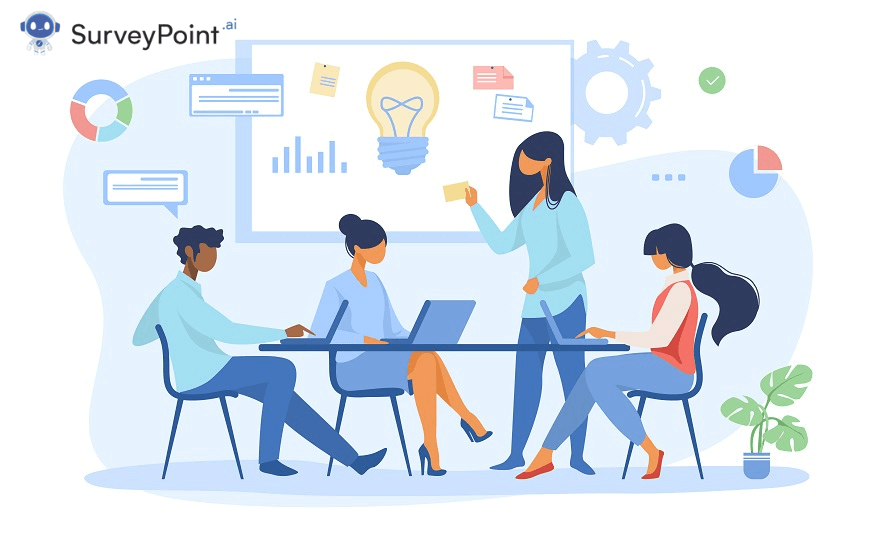 Surveys can be a great way to gather information on what your potential customers think. But, it can also be a good idea to keep your customer engagement high. So, if you are on the search for the best survey ideas to build surveys that would keep your audience on their toes, we have you covered.
We will cover all the stunning ideas and some question examples to help you get back into the game!
The Most Effective Survey Ideas To Gather Insights
Changing Market Trends
The pandemic has changed how people live their lives. Now they are more caught up in security and safety. Moreover, they expect far better quality, especially if your products are from the health or food industry. Along with social distancing, people also value sanitized goods and properly packaged products.
If we set out straight, the trends have changed entirely. And so have the expectations. And knowing these expectations can help you meet them and keep your customers loyal to your brand.
The crux here is to conduct a survey and determine the change in the thinking patterns. Not only will this survey help you with trend mapping, but it will also allow your audience to regard your sensitivity toward your needs.
Initiating A Talk
The survey will be ineffective if there is no purpose behind it. Consequently, survey objectives are crucial, but this does not mean they must just focus on you, your offerings, and your business.
It can and should also involve being aware of the client's current situation. Is everything going well for them? Where are they currently experiencing the most distress? How can they improve their mood?
By doing this, you can determine whether every consumer is physically and emotionally healthy. The situation can be rectified if they need to meet their needs. Implementing these suggestions will only strengthen your relationship with your customers.
Tapping Into New Ideas
Having the initial success will put more pressure on you to keep trying.
This fantastic survey idea is all about getting fresh product ideas from your target market and client base.
It is true! Research current and potential customers to find out what makes a good product.
For Improving The Services
Rather than leaving the whole burden of developing a marketing strategy to your marketing team, why not ask your clients to provide their input through surveys? A question for you to consider.
If you have any disgruntled consumers, you will be able to respond swiftly and effectively, which will help you enhance your customer service.
For Retaining Your Customers
Unless survey participants check all necessary boxes, this survey concept will fail. First, it is a big no-no to inquire about a customer's reasons for departing after never using your goods or services.
Therefore, you shouldn't conduct this poll among those who have just become clients.
Additionally, churned customers are unlikely to respond to this poll, so including them would be pointless.
Therefore, ensure your poll asks clients who have used your service for some time and are familiar with its features. Ask them directly:
What could we do—or not do—to drive you away from us?
Or why did you decide not to utilize our services?
Or do you find certain features to be frustrating when using our service?
Try keeping these questions open-ended to offer clients a chance to express themselves. The information gathered from this survey would provide rational explanations for why your current customer base would leave. And having that knowledge is essential!
To Understand Promoters
NPS surveys are excellent for identifying brand promoters, but you know what? Every single one of your customers is already a brand promoter.
As long as their demands and needs are met, they are satisfied. And this is where you can carry out surveys and directly inquire as to how you may make them brand evangelists.
This is one of the most under-researched survey suggestions. So utilize it. You won't regret choosing this survey idea!
To Tap Into Workplace Challenges
These survey ideas are for your employees. Conducting surveys to identify the necessary workplace modifications is crucial if you intend to return to work after a protracted WFH period.
We are in a different situation now than we were before the pandemic and shutdown. You and your employees have likely adopted certain behaviours as a result of working from home. Recognize them, adjust as necessary, and then you can start working in your new workplace.
For Optimizing The Buying Process
Are there too many steps in the purchasing process? Is the wait time excessive? Or is there too much information needed?
It becomes apparent that you should conduct a survey if you need to know the answers.
According to the survey's findings, streamlining the buying path or process would take less time and add more value.
For Analyzing Your Website
Any company's website is essential in developing brand authority. And in that situation, conducting surveys to evaluate websites would be one of the most intriguing survey ideas.
Evaluating a website means analyzing where the information is located, how it's designed, and how it's used.
As the target audience's first point of contact with your brand, the website needs to be exceptional and appealing. Aren't you hoping this first impression to be perfect?
For Finding Out When To Conduct A Survey
It's one of those survey suggestions that enables your teams to determine when is the ideal to get in touch with a customer for surveys, offers, webinars, and more throughout the day, the month, and the year.
You probably already know that one of the keys to keeping customers happy is to avoid bombarding them with emails. Instead, reach out to them when they're most receptive to speaking with you rather than at random times.
Summing Up
Now, that's a wrap-up! Once you can keep these ideas in your mind and conduct the right kind of surveys, you can build a better relationship with your clients or customers. Make sure you forward your surveys at the right time and be creative. Lastly, if you are out of creative ideas, use SurveyPoint to choose from pre-made templates and build the best survey within seconds.
Not sure where to begin?
Explore our solutions to discover what is most important to your customers, clients, and prospects. Brownie points – it doesn't take any coding!
Free Trial • No Payment Details Required • Cancel Anytime
Heena Shah – Content Writer at Sambodhi