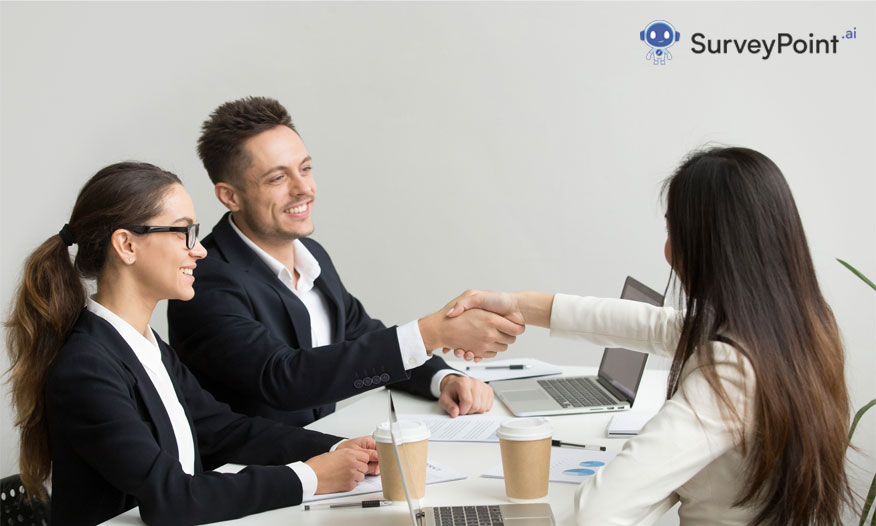 Are you wondering if your customers are loyal to you? How about finding out? Customer loyalty can be determined through NPS email surveys, which can help you build a strong relationship with your customers.
And, if you are one of those who send emails for NPS surveys but get ignored, don't fret because we have the best tips to help you make your NPS email surveys a success.
FoolProof Tips For Sending an NPS Email That Works
Here are some of our favorite NPS email survey tips to help you get a better response rate:
1. Generate A Formula & Stick To It
The first question in NPS determines whether consumers will likely suggest your company to their friends. Upon receiving the respondent's response, ask the following question: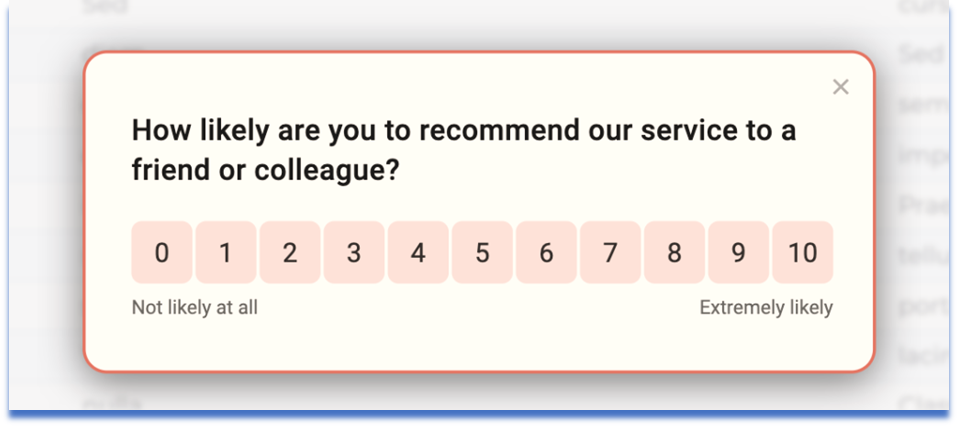 What made you assign that rating?
Ascertaining their devotion and how much they enjoy your goods will be aided by the first question. Reading their second response, you can learn more about the "Why" behind their answer.
This will provide thorough feedback on why they awarded you a particular score, allowing you to respond appropriately.
2. Segmentalize The Survey
Since no two customers are the same, you can divide the audience into distinct categories using an online survey platform like SurveyPoint.
To ask the customers various questions, you might divide the clients into multiple groups. Your Net Promoter Score (NPS) email surveys can be initiated at a variety of touchpoints, such as at the beginning, middle, or end of a customer's interaction with your business.
This will give you a better knowledge of how you interact with clients at each of these intersections and may reveal business issues that were previously hidden.
RELATED: How to Ace Audience Analysis with Market Research 
3. Keep The Email Short & Simple
The time to demonstrate your command of vocabulary differs from when you send a survey to your audience. Make sure to use straightforward language while phrasing the question.
Avoid creating questions that are challenging to grasp. They shouldn't look up the words in your survey in a dictionary. If you want to ask your consumers anything else after the NPS follow-up question, give them a choice to phone you rather than bombarding them with emails.
4. Add A Personal Touch
Let's imagine you are Rachel. Now read the two questions below.
Rachel, how likely are you to tell your friends about our product?
How likely are you to tell your friends about our product?
The first one seems powerful, right? Entering names can churn into powerful emotions for your respondents. A survey or a question containing a respondent's name will be more likely to be answered.
5. Your Follow-Up Emails Should Vary On The Response
You don't get much information from the initial NPS question on its own. To make sure the entire exercise is beneficial to you, each follow-up must give you a specific understanding.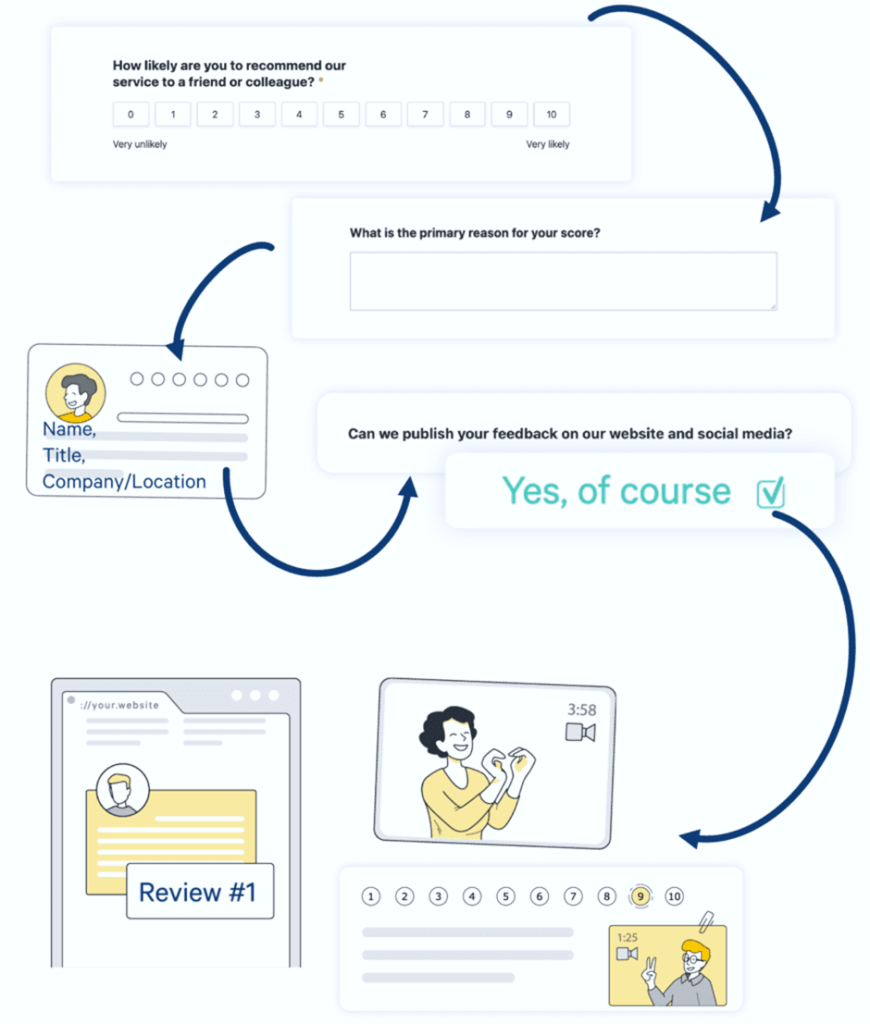 Create separate follow-up emails for each person. Someone who scored a 9 or 10 might expect a quick thank-you message from the owner. Many of these clients will be more than happy to write reviews about you, especially when they are so satisfied with your service.
The follow-up email should inquire how you can enhance the service for those who answered 7 or 8. Customer service managers should be contacted by respondents who gave scores below 7 in order to develop plans for winning them over.
Through such customized email follow-ups, you can engage supporters, passives, and detractors in numerous ways.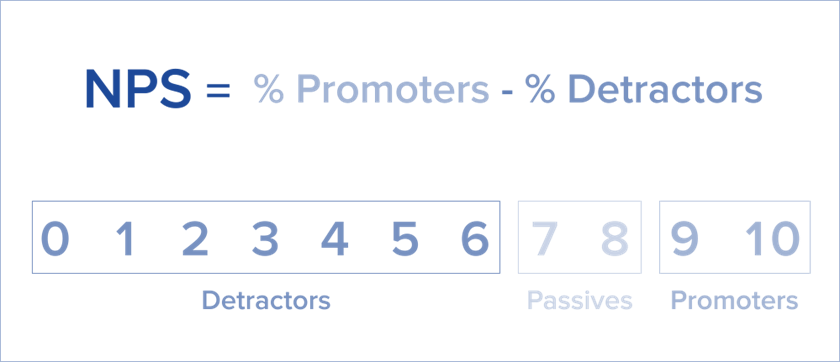 6. Get The Survey Branded
There are better things to do than simply sending generic templates without your brand identity. Make the survey template your own to reflect the brand of your business. Your goal is for your customers to have a consistent experience with your brand across all platforms because it represents your brand.
Include your logo and the ideal combination of colors, fonts, styling, and other brand-representing elements. Do not presume that this is a minor aspect of the company. Customers constantly judge you, and surveys, particularly NPS, have a lot of weight.
Without your company's branding, the survey will appear to be conducted by someone else.
7. Email Testing Is The Key
Email open rates have recently been closely scrutinized. Why? Since people receive hundreds of emails daily, available rates have significantly decreased.
Emails have a 25% open rate on average. As a result, you must rely on information that only 25% of your clients would have gotten. Only a tiny portion of those making up this quarter will be interested in doing the questionnaire.
The subject line plays a significant role in boosting open rates. To determine which subject line has the highest available speeds, you must test out a variety of them. Poorly written content and a boring layout are not things you can afford.
RELATED: A Compilation of Surefire Customer Service Email Templates
8. Always Ask Open-Ended Questions
The typical question should be the NPS, but you can totally tailor the follow-up questions based on the responses, or you can segment the answers and ask specific questions to that group.
Now is the moment to ask your respondents to react to the follow-up questions after segmenting them based on the NPS score they provided. NPS is merely a numerical measure, but you need more information from your responders to ensure it increases as anticipated.
9. The Survey Should Be Mobile-Friendly
Survey templates must be responsive because most people use their smartphones to respond to surveys, so your survey template must look great on a mobile device. The NPS template should be mobile-friendly and responsive to ensure you don't lose any potential customers.
10. Add Just One Follow-Up Question
It could be tempting to bombard your respondents with questions. However, let us warn you that customers detest taking surveys if you send them an NPS survey. They anticipate you won't bother them with a barrage of follow-up emails.
The Wrap Up
When customers see that a survey would take too much of their time, they will often leave it. Due to their brevity and the fact that they can be finished in a matter of seconds, NPS surveys have become relatively common.
Customer satisfaction is a crucial indicator to monitor. Recognize what the customers want. Make a detailed plan for how you will continue to keep them pleased and satisfied. By using NPS emails, you can determine whether a company is heading in the right direction.
Your NPS machine will continue providing helpful consumer feedback if you follow the appropriate procedures. Take firm action to turn your brand's critics and apathetic customers into advocates that adore and respect it.
Make a promise to respond to the NPS surveys in a way that will transform how you conduct business.
Just follow the instructions we discussed and carefully evaluate the responses. And you will be able to send personalized follow-ups. Nothing more!
Want assistance creating surveys that people can't resist filling out?
Sign up for FREE and explore our solutions to collect accurate insights, boost ROI, and retain respondents.
Free Trial • No Payment Details Required • Cancel Anytime
Heena Shah – Content Writer at Sambodhi