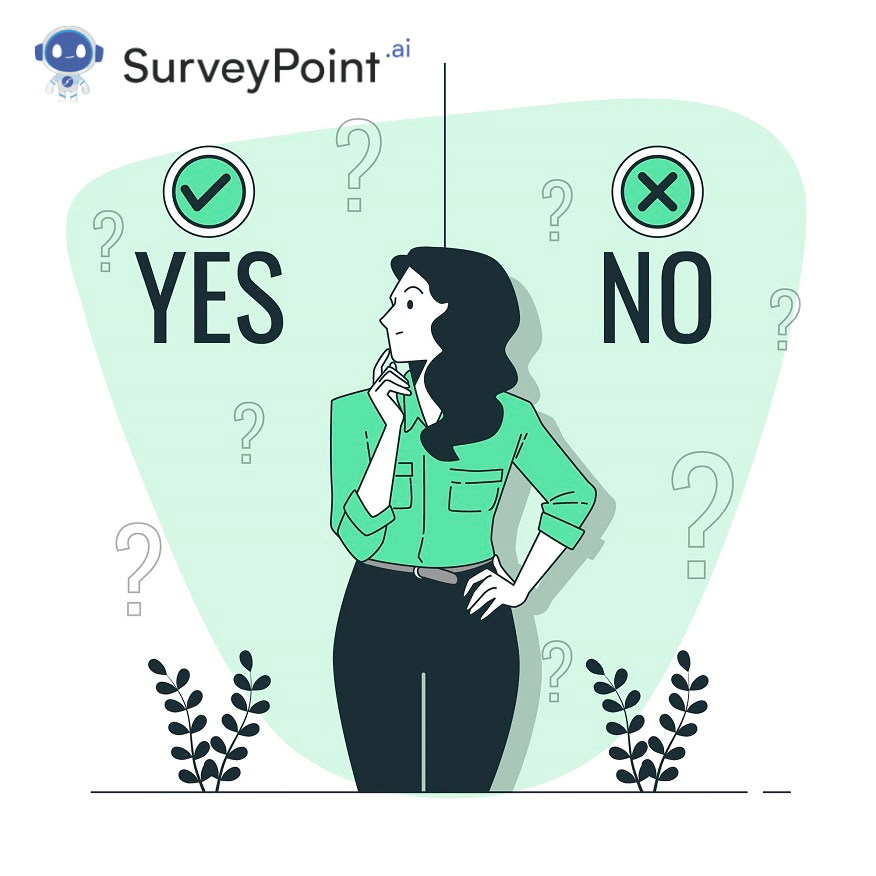 Confused about the Qualtrics VS SurveyMonkey debate? If you are on a search for some valid reasons, here are some. To set it out straight for you, Qualtrics is better than SurveyMonkey. 
Choosing the right online platform for building surveys and forms is significant. Moreover, this guide will enable you to discover what Qualtrics is and what makes it better than SurveyMonkey.
The objective of this review is to compare Qualtrics with SurveyMonkey and see which is more practical. But before we dive deep into the details, here's what both these platforms do.
What Is Qualtrics?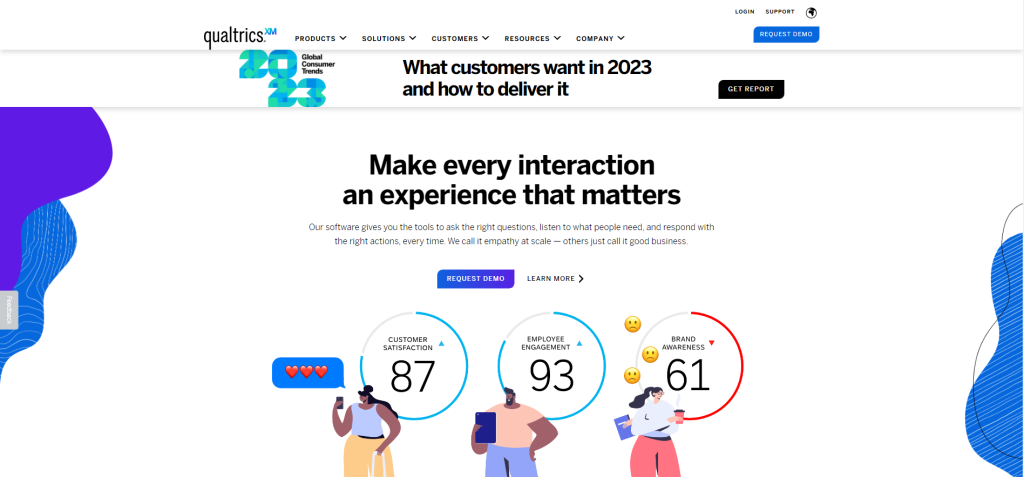 If you are someone with advanced research needs, Qualtrics is actually built for you. But apart from this, the platform is a widely used option when it comes to building and conducting a survey.
In 2019, Qualtrics was acquired by an operational data company, SAP. Followed by the acquisition, Qualtrics now has a global presence and is a trusted platform for tech giants and other companies worldwide. Despite the platform's advanced features, it is straightforward to use and has features that are easy to navigate.
However, one downside; Qualtrics is pretty expensive. The core plan starts at a whopping $1500/year. But, if you have advanced research needs and can not compromise on quality, Qualtrics is the best choice for you.
What Is SurveyMonkey?
Since its initiation in 1999, SurveyMonkey has been all about templates and themes to help users do easy surveys within seconds. And this has been the company's current focus too.
Though the tool does not have advanced features, SurveyMonkey is straightforward to use and navigate.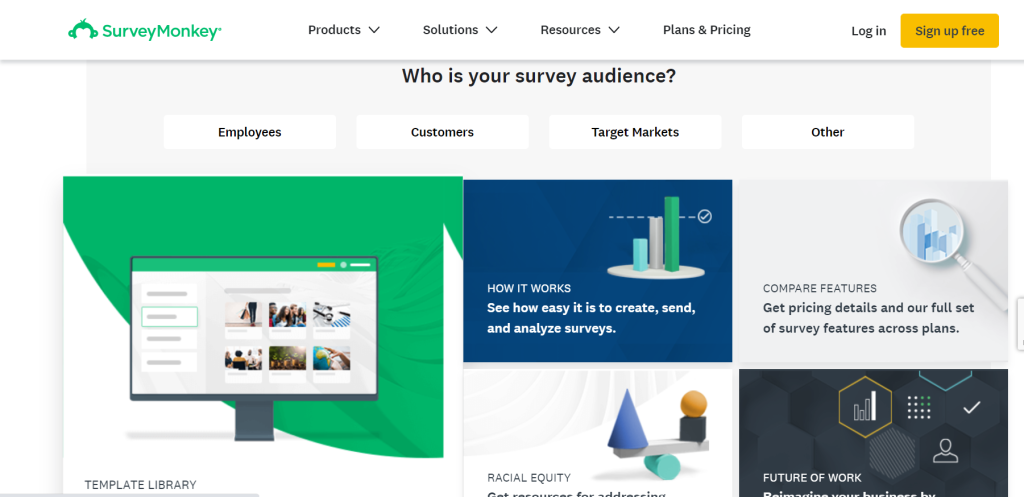 With a broad range of pre-built templates and themes, users can offer a personal touch to their surveys and improve customer engagement at its best. In short, you don't need to invest a long time to start the survey-building process from scratch.
Now, if we talk about the pricing, the platform costs just $28/per user/month. This makes the platform highly accessible and affordable for individuals and small businesses.
However, if $28/month seems too much for you, you can access everything from advanced reporting features to templates with SurveyPoint. Besides having affordable costs, the platform also tracks data in a refined and advanced manner. In short, SurveyPoint is a great Qualtrics and SurveyMonkey alternative.
RELATED: 5 Best SurveyMonkey Alternatives Worth Exploring
Feature Breakdown: Why Is Qualtrics Better Than SurveyMonkey? 
It's true that Qualtrics is on the expensive side. But it also has a great set of features you can not compromise on. Here are some of the best features that make Qualtrics better than SurveyMonkey.
Questionnaire Design
Qualtrics has the edge when it comes to questionnaire design. A simple-to-use surveying tool has been created in the form of SurveyMonkey. On the other side, Qualtrics is primarily a research tool.
When creating a survey on Qualtrics, the difference is clearly visible. You can experiment with different survey question formats using advanced options when designing your questions. The Qualtrics Research Core questionnaire is entirely block-based in design. Additionally, logical branching choices support it.
There are some similarities between the "My Tasks" dashboard on Qualtrics and SurveyMonkey, which organizes all your surveys and makes them easy to find. But with Qualtrics, you can also quickly move between projects using the menu in the top-left corner.
When creating a new survey, Qualtrics also lets you import questions from an existing one. This helpful tool can help you save a ton of time and effort. The design interface of Qualtrics also makes it simple to edit questions rapidly.
If something needs to be changed in your survey, you can make quick changes without switching to editing mode. Tools like SurveyMonkey allow you to preview surveys on the desktop or mobile, depending on your preference. Simply said, Qualtrics simultaneously displays and simplifies your task.
RELATED: Example Of A Survey Questionnaire: Formatting Guidelines & Templates
Several Reporting Options
Designing a questionnaire is one thing. One thing entirely is perfecting the reporting interface. But yet again, Qualtrics outperforms SurveyMonkey in this instance.
Many Qualtrics alternatives, including SurveyMonkey, can organize survey results according to responses to particular questions. On the other side, Qualtrics enables you to create complex rules for desired outcomes.
In addition, Qualtrics eliminates the necessity for data export to Excel to transpose charts. Using the Qualtrics interface, you can do that with one button click. You can create a report using the results without ever opening Microsoft Word.
Qualtrics was initially created as a research tool for academics. However, it differs from SurveyMonkey because it includes more sophisticated reporting options. When your data isn't as representative as you'd want, a cross-tab editor and a weighting editor are provided for your convenience.
There is a difference between having a set of features in software and being able to find them. The complex capabilities of Qualtrics are easily accessible because of the layout of its user interface. However, they don't get in the way when you just want to do a quick survey.
An online survey platform like Qualtrics is truly unbeatable when it comes to reporting tools. It's the most modern thing there is. Yes, it is expensive compared to SurveyMonkey. You definitely got your money's worth, though.
RELATED: How To Write An Intuitive Survey Result Report?
Which Platform Is Right For You?
You already know the value and importance of surveys if you are looking for an online survey platform like Qualtrics or SurveyMonkey. A well-crafted, widely-distributed survey can produce invaluable information about your clients or staff. This information is crucial for creating any strategy, whether for employee engagement, marketing, or sales.
So, when it eventually comes down to it, which one should you go for? We've outlined several benefits of Qualtrics vs SurveyMonkey in this review. When it comes to possibilities for reporting and questionnaire creation, Qualtrics does provide a more sophisticated collection of tools. However, that does not obligate you to purchase it.
Even though Qualtrics is superior to SurveyMonkey, it is also more pricey. Therefore, what matters most is what your organization's needs are. Do your surveys require sophisticated research tools? Do you wish to enhance your surveys by utilizing the improved feature set? If the response is affirmative, Qualtrics is an obvious pick. A little more adaptability than Google Forms is required? If so, SurveyMonkey might be the ideal solution for you.
Not sure where to begin?
Explore our solutions to discover what is most important to your customers, clients, and prospects. Brownie points – it doesn't take any coding!
Free Trial • No Payment Details Required • Cancel Anytime
Heena Shah – Content Writer at Sambodhi