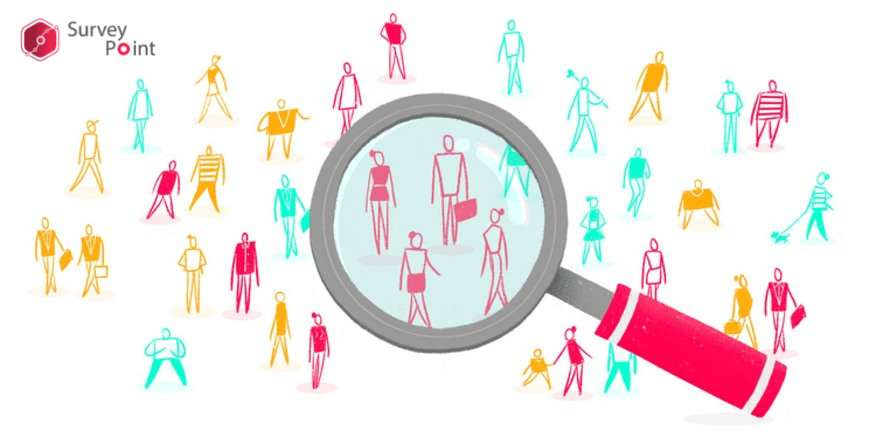 Finding the ideal match between one's product and the customers who will utilise it later is the most crucial aspect of market success.
For instance, you need to identify your primary target market to draw potential clients to a website and then persuade them to purchase. Business objectives are addressed by audience research, including understanding consumers' attitudes toward current products, their interests, the people who affect them, the issues they face, and how they perceive branding.
Connecting with the customer is everything. This only works if you choose your target audience carefully before speaking to them.
Have you ever been wondering how your audience fits into the larger picture of research? Are you able to spot errors in audience decisions? To better understand how audience research fits into your data collection process, turn to SurveyPoint.ai.
Find out how you can knock your market research game up a notch and get ahead.
In What Ways Does Market Research Play A Role In Business?
Market research is crucial since it reveals the advantages and disadvantages of your marketing plan. Here are a few frequent applications of market research:
Development of products
Purchaser segmentation
Pre-testing for advertising and communications
Competition and industry research
Marketing isn't just about trusting your instincts; you also need to understand consumers' needs, your competition's strategies, and the industry's direction.
In-depth market research can:
The dangers and possibilities in the market
Find out more about potential competitors
Know your customers
Knowing the magnitude of the market
The main trends in your sector
Primary and secondary research are the two fundamental components of market research.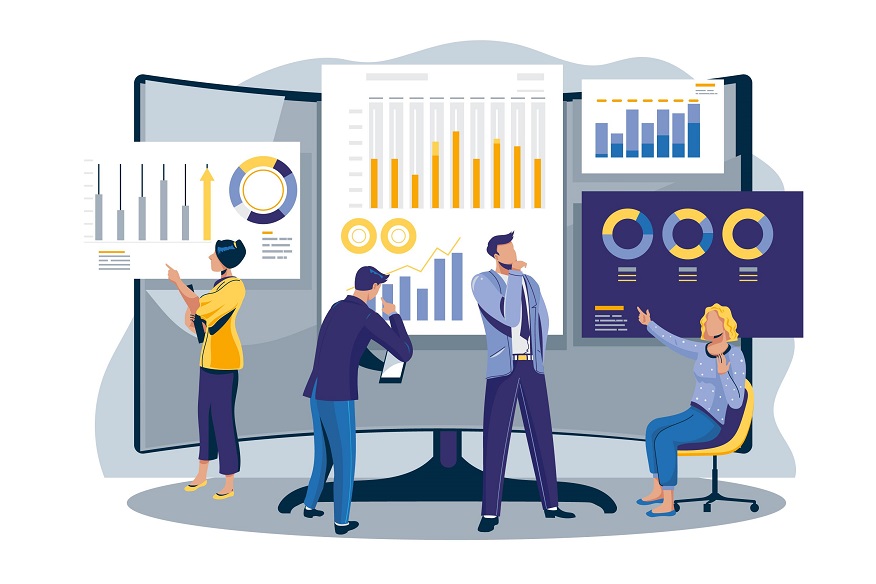 Primary Research
Primary research entails gathering information directly from your target market's consumers. It helps you while you're developing buyer personas and market segments. The following are some examples of primary market research:
focus groups
interviews
polls/surveys
Secondary Research
Secondary research involves the collection, synthesis, and summarisation of information that already exists. Here are a few instances of secondary market research:
An article or blog posts
eBooks
infographics
videos
whitepapers
Market Research: How To Do It Right
It takes work to conduct research properly. With the appropriate advice, you can concentrate on doing what is essential. The following steps will guide you step-by-step through a comprehensive analysis of your target group:
1. Recognise your target market
Buyer personas give you an insight into finding out "who" your consumers are in reality. You may fill any gaps in your understanding of your customers' processes or expectations by using buyer personas to identify their pain areas, difficulties, and buying motivations.
2. Choose a sample of persons with the proper demographic mix
The data you gather when developing your buyer personas can be a perfect starting point. To better grasp their difficulties and purchasing tendencies during an interview or focus group, use a mixture of recent purchases, existing consumers, and devoted customers. Keep a suitable sample size in mind; typically, 10% of your target demographic or population is adequate. If your business is small and has a small consumer base, do in-depth interviews.
3. You may conduct an online survey
The simplest and most efficient way to reach your target population is through surveys, as was already said. Focus primarily on the questions you want to receive responses to when creating a survey questionnaire.
Conducting customer satisfaction surveys is crucial in addition to market research. Keeping tabs on how your customers feel about your goods and services is a good idea.
4. Ensure that you ask the right questions
Many different survey solutions are available to perform your online surveys efficiently and effectively. The right questions are essential to maximising survey results. Decide if your survey will be qualitative or quantitative. Ask direct questions with clear answers when collecting qualitative data.
When creating your survey questions, keep the following in mind:
Ask only a few concise, direct inquiries.
Customers should not be perplexed while responding to the questions, or they may stop participating in the survey midway through.
To run your survey, pick a sizable and adequate sample size.
Ensure that your questions are phrased in a way that your target respondents easily understand.
Ask the specific and limited number of questions focused on the survey's goal.
5. Incorporate interactive components
A terrific way to improve your research is to make it more enjoyable while obtaining data. Use dynamic or gamified components, such as slider bars instead of standard scales to gauge the intensity of the response, a progress bar to indicate how far along the respondent is in the survey, and drag-and-drop functionality to rank or arrange response items into categories. These could aid in raising the response rates to your online surveys.
A quick tip: Avoid confusing your respondents by varying the format of each question. Whether you employ 5- or 7-point scales, positive to negative or negative to positive, pick a one-question design and stick to it.
6. Bring your insights to the team
However, your work isn't done once you've finished your research. To make sure you use the data to positively impact your business, share your findings with your team and decide the next course of action.
7. Go back to your research
It's important to remember that our market dynamics frequently shift quickly and without much notice. Therefore, it's crucial to carry out market research regularly. This will assist you in always being current with market trends, client expectations, and rivals. Continually updating target group profiles allows you to refine the product strategy and brand value.
Utilise these suggestions to strike a balance between the art and science of research so that you may concentrate on taking meaningful action. 
Ready to launch your market research survey? Go ahead, take the first step to propel your business to new heights! Sign up for a free to begin your journey of creating interactive surveys. 
Start from the ground up or choose one of our market research survey templates.
Heena Shah – Content Writer at Sambodhi