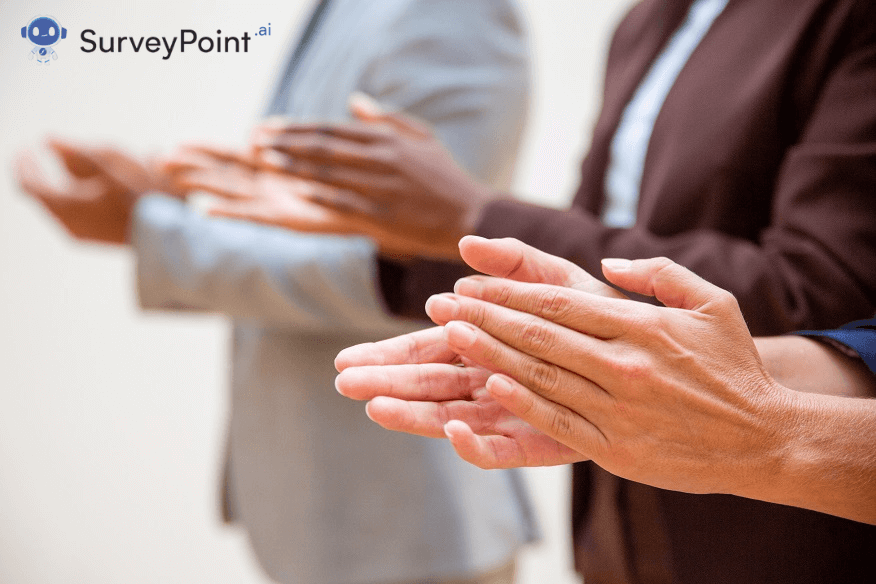 How about making your employee recognition awards more exciting? Those same old names can sound like a bummer, but we have the ultimate list to spice up your award ceremonies and make your employees feel more appreciated.
Below are 50+ creative words you can use to award your employee. You can either use these words to spark inspiration and motivation or upgrade them as you like.
Best Employee Recognition Awards Names
The Year's Pinnacle Performer
Department's Star Player
The Productive Machine Award
The Mountain Mover Award
The Spotlight Employee
The Last Man/Woman Standing
Acing It
The Department's Alpha Award
The Shining Armor Award
The Record Breaker Employee Award 
Best Debut Performance Award
Dashing Debut
The Best First Impression Award
Brilliant Beginner Award
Here To Make It Award
Budding Gem Award
Recent Treasure Award
Valuable Gem Award
On The Hero Path Award
Here you have it on the debut round. Now, suppose you are wondering how to find the best performer or employee in your organization. In that case, you can conduct an employee evaluation survey using SurveyPoint, an online form-building tool. The tools offer 360-degree assessments allowing you to identify your star more quickly and conveniently.
Peer Recognition Awards
The Best Sidekick
True Gem Of The Group
The Powerhouse of The Team
Our Herd's Favorite
The Best BTS Performer
The Perfect Shoulder To Rely On
The Helper
The Kind Hearted
Every Team's Hero
The Silent Soldier
Customer Support Services Award
The Best In Field Performer
The Winner Of Hearts
The Best Customer Whisperer
The Storm Calmer
The Smile Distributor
The Customer Comforter
Excellence Award
Cruise It Or Cush It
Five Star Performer
An Employee Beyond Expectations
The Conquerer Of Hearts
The Perfect Customer Listener
The Target Achiever
Our Customer's Favorite
Perfect Attendance Awards
Straights A's
Always On Time
Ms/Mr. Reliable
The Diligent Doer
Best Team Awards
A Force To Reckon With
The Super Squad
Here To Win it Team Award
The Ace Alliance Award
Dream Team Award
Team Avengers On Duty
8 Reasons Why You Should Consider Employee Recognition Awards
Effective managers have long recognized the value of employee recognition. In an era when talent is at a premium, firms must do even more to demonstrate their worth to their employees.
Making a recognition program is an extraordinary first step, but outstanding businesses go further by routinely reassessing the rewards they offer to workers.
Keeping this in mind, here are the top 8 reasons to appreciate your employees and recognize their contributions.
It Reduces Turnover & Helps Retain Talent
Any organization that wants to succeed must focus on talent retention. Employee appreciation is a crucial component of talent retention. Employee retention is higher in companies where they feel valued and respected. As it might take a lot of time and money to train new personnel, turnover can be expensive. Organizations can demonstrate their value to their staff and their desire for them to stay by rewarding their hard work.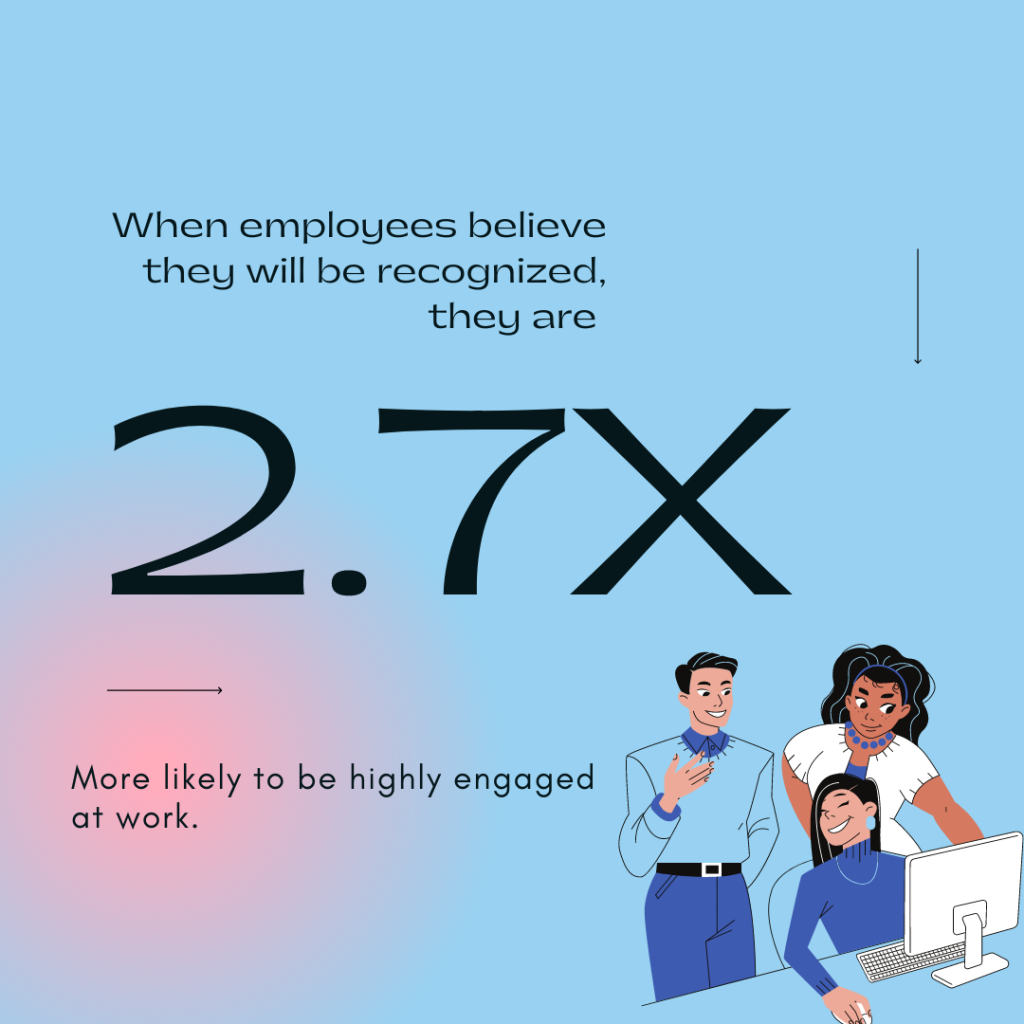 It Builds Better Employee Connectivity.
It is more crucial than ever to offer opportunities for employees to engage and form reliable working connections in today's fast-paced, fiercely competitive corporate environment.
Recognizing and rewarding employees can be the cornerstone of a robust and productive workplace because it fosters camaraderie and teamwork. Employee appreciation can also aid in locating and promoting unique talent and ingenuity.
RELATED: Popular HR Survey Questions To Guarantee Satisfied Workforce
It Helps Your Employees To Work Hard.
Businesses can motivate employees to continue excelling by recognizing their efforts and accomplishments. According to studies, employees who feel valued are likely to be productive and engaged.
Employees are more likely to go beyond and above for their employer when they feel valued. In the end, the rewarding employee is a crucial strategy for creating a solid staff and ensuring that companies can prosper.
RELATED: The Art of Writing Effective Overall Performance Review Comments
It Calls For Celebrations.
Employee motivation and inspiration are boosted by recognition, which may even result in higher production. Additionally, employee appreciation can support celebrations and promotions.
Employees are more likely to feel valued and appreciated when their efforts are acknowledged. Higher morale and more job satisfaction can result from this, in turn.
It Offers Job Satisfaction.
Employees are more likely to be happy in their jobs when they feel valued. Verbal praise, prizes, and bonuses are just a few of the various methods to express gratitude. Additionally, recognition can be expressed intangibly by giving them increased responsibility or flexible scheduling.
Employee recognition, whatever its form, is crucial for communicating your appreciation for your team members and their accomplishments. This may result in more motivation and job satisfaction.
RELATED: Focus on Mental Health Awareness in the Workplace
It Allows The Managers To Communicate With Employees.
Managers can foster good relationships and promote a more inspiring work environment by recognizing the achievements of specific employees. Additionally, employee recognition can enhance manager-employee interaction and collaboration.
When workers feel valued, they are more likely to share their suggestions and criticism with their bosses. As a result, employee recognition allows managers to interact with their staff more directly, which may improve performance in general.
It Stops You From Recruiting The New Employees.
A strong employee appreciation program can reduce attrition and save money on hiring expenses, among other advantages for your business. Employee appreciation programs contribute to a productive workplace where people feel valued and appreciated for their efforts.
Increased job satisfaction and loyalty result from this, which lowers turnover. Maintaining your business' financial health requires retaining your current employees because training and hiring new employees can be expensive.
It Positively Contributes To The Company's Reputation.
Reputation management is crucial for a variety of reasons. Everything from the ability to recruit top personnel to the bottom line can be impacted by it. Concentrating on employee recognition is one approach to ensure that your business has a good reputation. You may make a powerful statement about how much you value the contributions of your staff by publicly recognizing their achievements.
Prospective employees may be more interested in working for your organization if they perceive that you value and appreciate your team members.
Want to conduct performance reviews yourself?
Sign up for FREE to design interactive surveys people love to answer and convert the collected data into actionable reports.
Cancel Anytime – No Strings Attached – 14 Days Free Trial
Heena Shah – Content Writer at Sambodhi