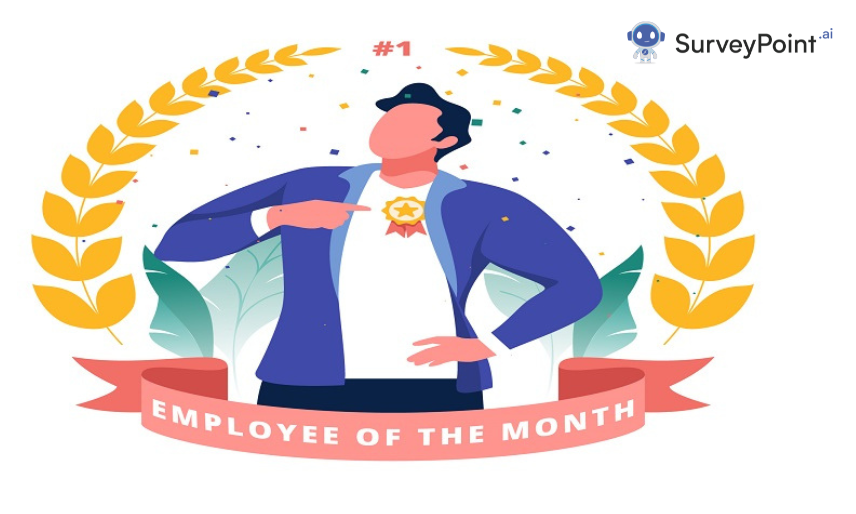 Companies that effectively reward their staff reported higher morale, more engagement, and superior customer service. If you want a better return on your investment (ROI), praising success is always a safe bet.
Recognising and rewarding employees should be as natural as drinking water, right? A well-thought-out plan for recognising and rewarding employees is crucial, despite its seeming obviousness. In what ways can management best show appreciation for their staff? Through employee recognition awards! This blog will define employee recognition awards and list the most creative award names.
Why Is It Important to Reward and Acknowledge Staff Members?
One way to show your staff you appreciate them is to talk about their efforts and successes in public. To make workers feel like they belong at work, you need a human touch while protecting the business and the employees' hard work.
There is no more effective way to make employees feel appreciated, liked, and treasured than by praising them for their hard work. Take some ideas from the titles of the employee awards we will talk more about in the blog.
What Is the Importance of Employee Award Titles?
The average modern worker rarely gets to end the day having had an "easy" one. Since there is always more to do, working conditions have become more demanding. More than anything, recognition of their struggles is needed.
This is why organisations might consider creating "Employee Award Titles" or running "Employee Award Programs."
Individuals who excel in the workplace may be given official and imaginative titles.
These designations symbolise the employee's accomplishments and are a source of inspiration for the rest of the team. Similarly, it helps the worker stand out as an individual dedicated to their profession who does their job with care and precision.
Also, employee award programs are crucial to recognising and rewarding hard work. These bonuses are distributed at the end of each month or year, whenever is most convenient for the employer.
Types of Employee Award Titles
The employee award titles are usually categorised into three following categories:
Performance Awards
A performance award is mainly based on how productive an employee is. Most trophies and plaques given to workers are based on how well they have done over time.
When a worker is praised for their work, others want to work even harder. So, it's good for coworkers to have a friendly competition.
Employees should be paid fairly, and the best way to do that is based on what they've done. More than that, it gives others a reason to work harder and try to win honour for themselves.
Behaviour and Value Awards:
Employees should be judged on more than just how much work they do. Employers also need to keep an eye on how their employees act and how hard they work.
Employees who are honest, reliable, and on time should get the same pay as those who do a lot of work. Their professionalism and drive to improve customer service are great qualities for any business.
Service or Tenure Awards:
Employees who are dedicated and committed are hard to find these days. A service or tenure award should be given to employees who have worked hard for their company for a long time. This prize is meant to show that the company appreciates an employee's work.
Also, you can make different service awards for employees based on how long they have worked for the company.
We will now present a list of the best creative award names to get an idea about titles and improve your creative thinking.
A few creative employee award names and categories:
Awards for Newly Hired Employees
These award names show appreciation for new hires who do a great job. This employee has done an outstanding job in their first month, quarter, or year. Below are a few new ideas for creative ways to thank employees:
Fast Starter
Bright Beginner
Dashing Debut
Rookie Rockstar
Rookie of the month/ quarter/ year
Rookie Sailor
Amazing Addition
Budding Star
Exceptional Hire
Best First Impression
Awards For Recognising Top Performers
Employees who demonstrate exceptional efficiency and productivity at work may be eligible for performance-based or recognition-based awards.
This award goes to employees who are the best at what they do, always meet deadlines, and are at the top of their game (no matter the time or circumstances).
Here are some creative names for employee awards that best fit their work:
Superstar Award
Prime Player Award
Shining Star Award
Mr/Ms WoW Machine
Cloud 9 Collaborator
Pinnacle Performer
Alpha player
Mover of Mountains
Mr./Ms. Significant
Precious Gem Award
Awards for Perfect Attendance
Employees who have perfect attendance are committed to their jobs. We must acknowledge the existence of such behaviour.
In this way, managers can reward punctual workers publicly and convey to others that being punctual is a clear advantage. In this category, some creative titles for employee awards could be:
Perfectly Present Award
Happy Everyday Award
Count You In
Never Missed a Beat
Always Present Award
Dedicated Employee (Of the month/quarter/ year)
Always Timely Award
Mr./Ms. Consistent
No Missed Opportunities
Aced Attendance
Awards for Teams
When a group puts extraordinary effort toward a common objective and achieves remarkable success, they should be recognised for their actions.
Here are some creative ideas for award titles for these teams:
The Dream Team
The Fist Bump Award
League Of Superheroes
Ace Alliance
Synergic Force
High Five Award
Helping Hands
Force To Reckon With
Squad Goals
Super Squad
Awards for Leadership Recognition
We've all benefited greatly from the guidance of influential people who showed us the way to our full potential or led us to our life's work.
A few examples of award titles for leadership are mentioned below:
The Transformer
The Inspirer
Key Differentiator
The Jedi
Mentoring Champion
The Sensei
Galactic Gratitude
3 Cheers
The Helping Hand
The Allstar
Awards for Peer-to-Peer
Employees vote for a coworker who has helped them accomplish great things while displaying qualities such as trustworthiness, friendliness, reliability, loyalty, kindness, etc. Here are some ideas for awards for those great peers:
Helping Hand
Key contributor
Outstanding Dependability
Bestower of Energy
Ultimate Team Player
Above and Beyond
Everyday Hero Award
Behind the Scenes Award
Caught in the Act of Caring Award
Makes My Day Award
We can get a sense of the titles used by examining the titles mentioned above in various categories. As a way to connect with employees and quirk things up on a much greater level, some companies even come up with creative award names in Hindi.
Conclusion
At its core, employee recognition is about two things: recognising employees' successes and thanking them for their hard work. One way to motivate your staff is to give them an employee award title.
Show your employees what your company stands for by giving them prestigious awards. Build an excellent employee appreciation program that can be used to attract top employees and keep the ones you already have interested.